A young man builds a mini-house for a homeless woman living in his neighborhood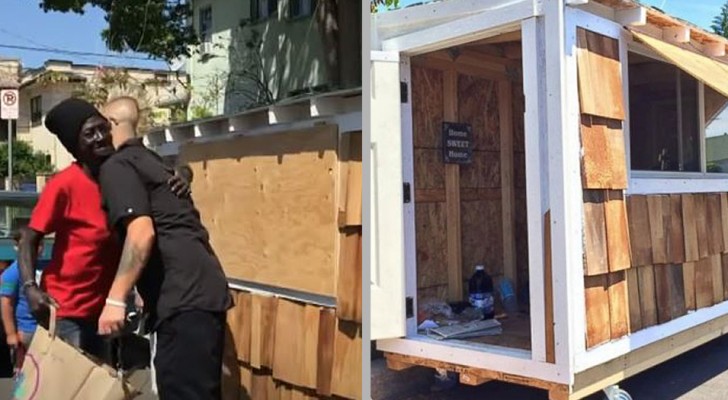 Advertisement
We have so many opportunities to show people kindness, and yet many of us pass those opportunities up. Being kind shouldn't be seen as a chore, however. It should be seen as doing something good in order to make the lives of people less fortunate than us better. In our own hour of need, wouldn't we hope there was at least one kind stranger out there who would be willing to help us? 
This is at least what Elvis Summers thought when he met and got to know a homeless woman living in his neighborhood. He knew he may not be able to solve all of her problems, but could do at least something to improve her situation. 
via ABC News
Advertisement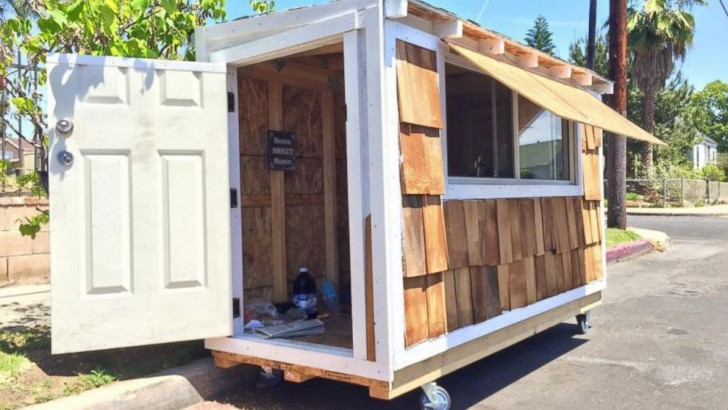 Athough Irene, the homeless woman, had been living in Elvis's neighborhood for some time, no one had ever tried to help her besides giving her some money and some food to eat. People were nice to her, but no one has ever tried to get to know her, at least until she met Elvis.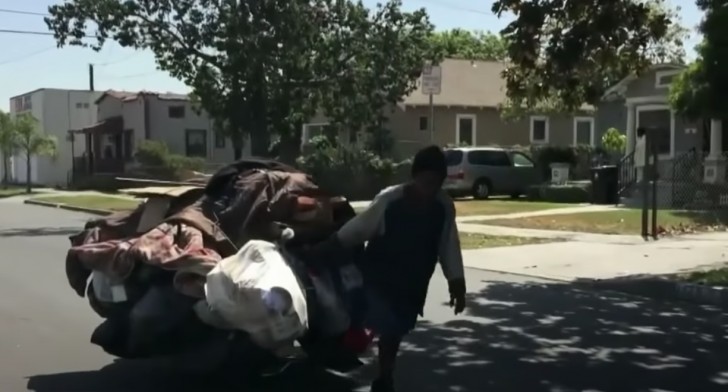 Elvis didn't like the fact that Irene, a 60-year-old woman, was living on the streets. This meant she had no way to protect herself from bad weather or people/animals that might harm her. That's when he decided to build her a shelter, a "mini house", she could stay in.
Advertisement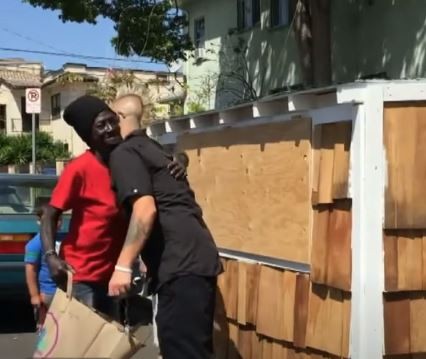 When people asked him why he decided to help her, he said "when I first met Irene, she had nothing; not even a cardboard box she could sleep in." That's when he decided to put his carpentry and construction skills to use and build her a shelter on wheels, so she could take it with her anywhere.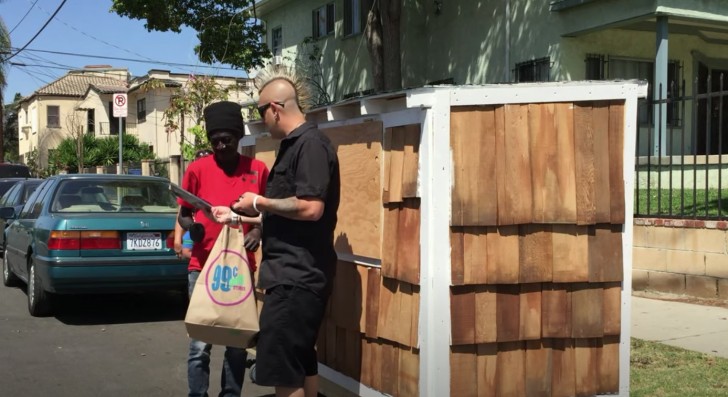 After Elvis bought all the necessary material, he put himself to work. Within 5 days, he was able to hand over the keys to something Irene hadn't had in a long time: a dry and warm place to sleep.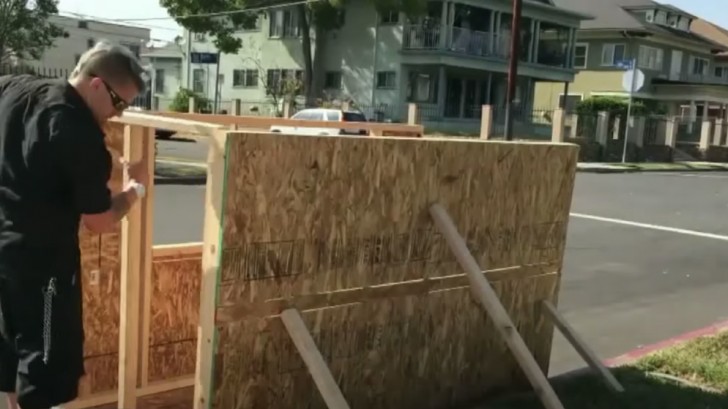 No one had ever shown such kindness to Irene, but she was so thankful for Elvis's gift and generosity.
Advertisement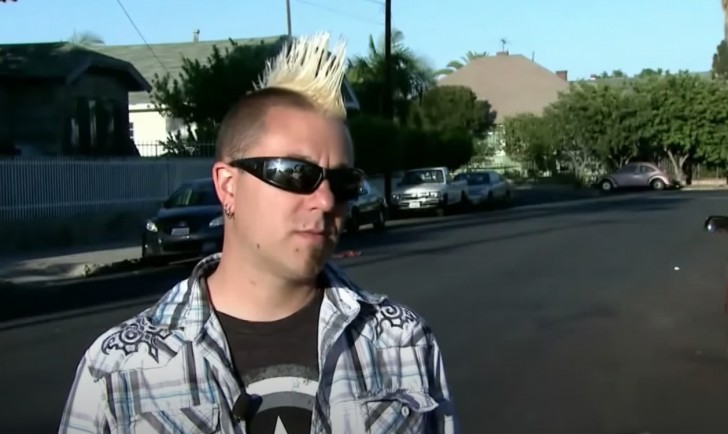 Not too long after Elvis built Irene a mini-house, she unexpectedly passed away, leaving a hole in Elvis's heart. Now, with the help of generous donors, he continues to make mini-houses for the homeless in Irene's honor.