At only 10 years old, a young boy sells recycle material he finds in the streets in order to build his family a better house
Kauã is a 10-year-old boy who, like any kid his age, loves to play, learn and dream big. The difference between him and other kids his age, however, is that he has to work full-time in order to support his family. Due to his family's financial situation, Kauã had to say good-bye to his childhood dreams and fantasies. He doesn't complain about it too much, though. For him, supporting his grandmother and sister is a way to show how much he cares about them.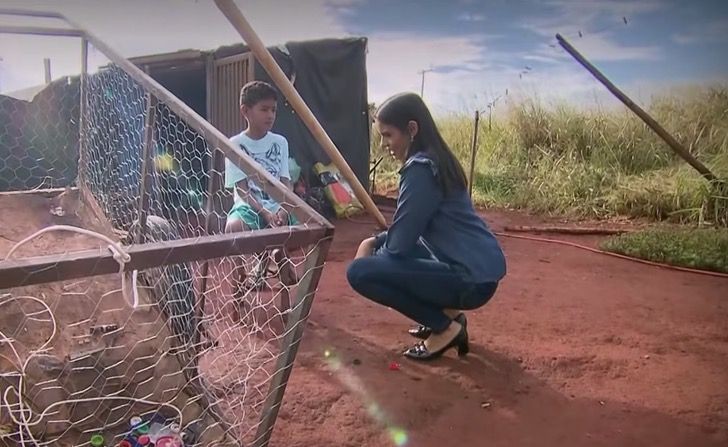 Unlike most kids, Kauã and his older sister Lidia (13) do not live with his parents; instead, they live in a rural town in Trindade, Brazil, with their grandmother Elisabete. Unable to work because of a pre-existing health condition, Kauã works nonstop in order to put food on their table. Their home isn't even a house, but a shack. This is why Kauã works hard everyday, so that he and his family will have enough money one day to live in a real house and have a normal life.
The "home" he lives in now was built by his grandmother Elisabete. Elisabete worked as a housemaid for most of her life, until she broke her clavicle. Unable to afford the surgery to repair her clavicle, the pain became worse and worse overtime to the point that she was no longer able to work.
As times moves forward, the more Kauã and his family wish they lived in a normal house. You could even say it's become their biggest dream. Despite everything they've been through, Kauã hasn't stopped believing in this dream. That's why everyday Kauã goes out and finds recyclable material to sell, so that he can save up money to buy his family a house. It's a big sacrifice to make, especially for someone who is only 10 years old.
Luckily, Kauã's story was shared on a local TV station and many people were moved by all the sacrifices he made for his family. Many even donated money to his cause and, in the end, Kauã and his family received about 17,000 dollars to build their house. It goes to show that if you believe and work hard enough, your dreams sometimes can come true. Way to go, Kauã! May many more of your dreams be realized!