Coronavirus: 95-year-old woman recovers from the Covid-19 without antiviral therapy
Despite Italy being right at the top of the list of countries hit the hardest by the Coronavirus outbreak, it has received a little bit of good news this week. A 95-year-old woman, who was hospitalized after experiencing severe symptoms of Covid-19, has made a full recovery. The woman is scheduled to return in just a few short days, where she will pass the next 14 days in complete quarantine.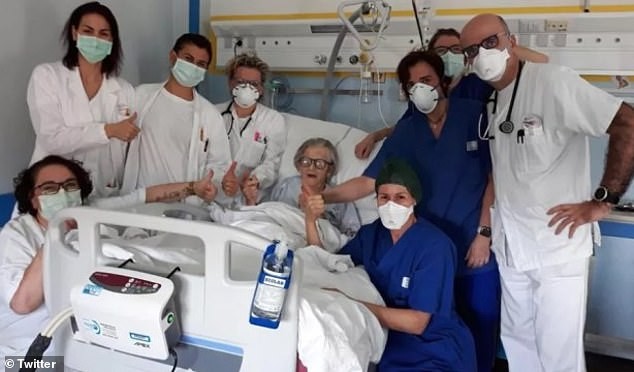 The 95-year-old's name is Alma Clara Corsini. A resident of Fanano, she was transported to Pavullo Hospital, near Modena, on March 5, 2020 after experiencing severe symptoms of the Covid-19 virus. Despite her advanced age, the hospital staff reported that her body reacted great to the medical treatment that they provided her. She even was able to recover without the help of "antiviral therapy," which are pharmaceuticals administered to patients to help them fight off viral infections.
According to La Gazzetta di Modena (Modena's local newspaper), Corsini became the staff's pride and joy during her stay in the hopsital. She brought hope to everyone that if she could recover, so could everyone else.
When asked how Corsini was doing, she stated, "Yes, yes, I am doing fine. The doctors were very brave to take care of me and now they are sending me home soon."
Corsini's recovery is truly an inspiration and should give us hope that there is a light at the end of this dark tunnel we are passing through at the moment.