Born with no arms, this 4-year-old boy taught himself how to do his homework and paint with his feet
The story we're about to share with you is one of resilience and determination. It's a story of extreme poverty; one that affected the life and wellbeing of a child who, despite the number of obstacles placed before him, never let them get in the way of his dreams. 
Meet Umar Abdulahi, a 4-year-old boy who lives in Nasarawa, Nigeria. Born without arms, his dream was to go to school and study like other kids his age.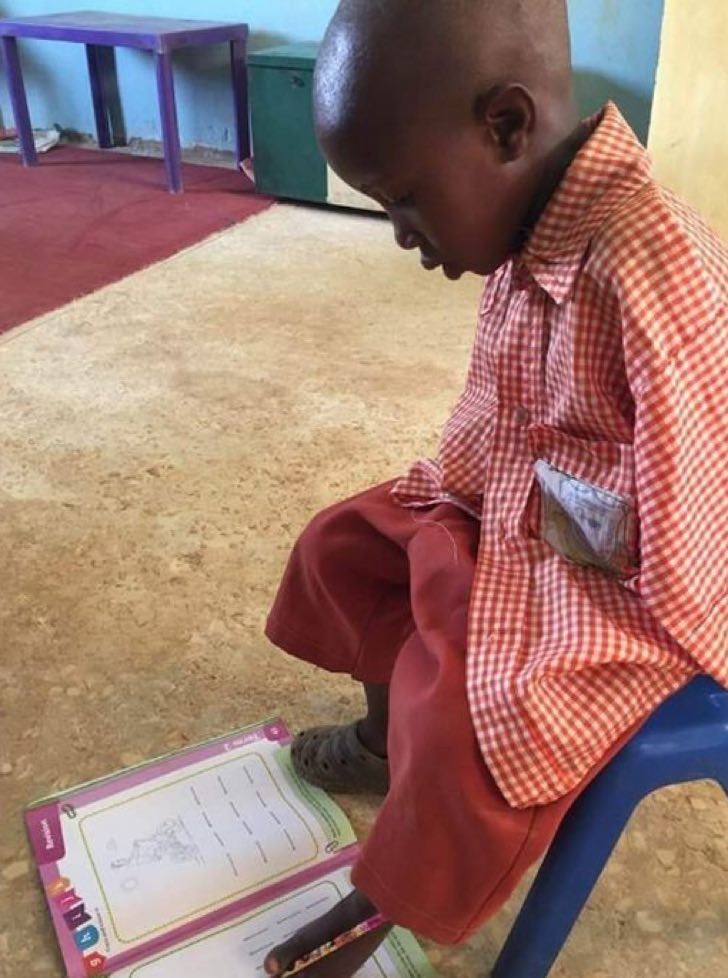 Given how poor his family is, his parents were more interested in having Umar sit on the side of the street collecting money everyday than letting him go to school. That didn't stop Umar, however, from giving up on his dreams.
Soon, Umar met Habibat Abdulahi, the head teacher at LGEA Central School, a local school disctrict in Nasarawa, who would later admit him into the school. With the help of Mr. Abdulahi, and the other school teachers, Umar learned how to write and paint (as well as do many other things) with his feet. With a little determination, Umar turned what seemed to be impossible into possible. Now even Umar's parents are involved in his learning and they no longer make him go panhandling in the streets.
Umar thought it was important that people knew his story. At just four years old, Umar did the unthinkable. Instead of using his condition as an excuse not to pursue his dreams, he used them as inspiration to keep him moving forward; closer to his goals. It goes to show what we as human beings are capable of if we don't put limitiations on ourselves.
Way to go Umar, and thank you for sharing your story with us!