Alone and bewildered, a sea lion is saved from a beaten track and brought "home" by local agents
When that call came to the Cowlitz County Sheriff's Department in Washington state, no agent could believe it: on a dirt road in the woods, away from any source of water, a sea lion was wandering alone and confused! Well, imagine yourself driving with your car on the road and meeting a sea lion who is wandering around frightened and definitely out of context. As the agents tried to understand how it got there, a solution had to be found to bring it back to its natural habitat.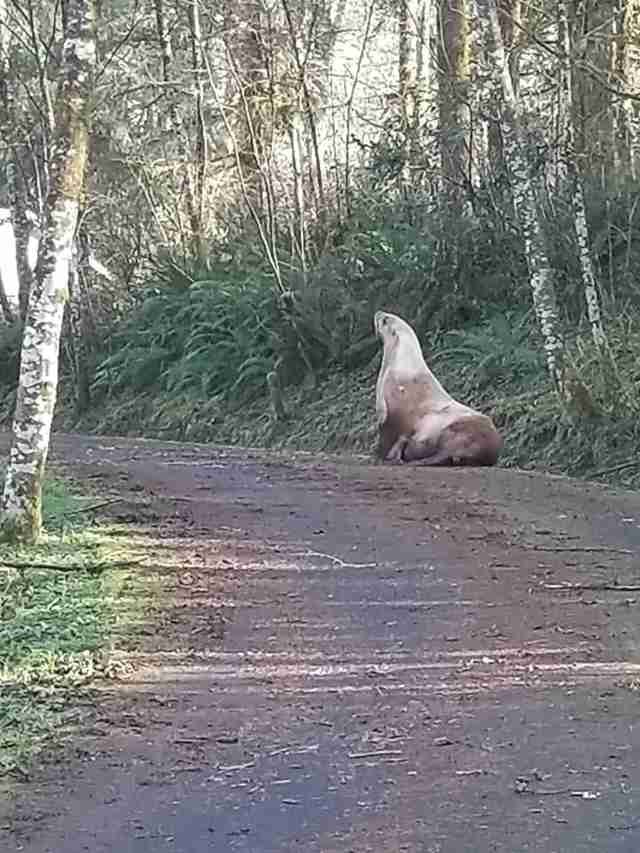 Cowlitz County develops around the river of the same name, and this stream is often populated by sea lions, but from here it was necessary to go up to the dry land and stop on a beaten road. But according to the county sheriff, "The sea lion is believed to have followed Delameter Creek, probably through some culverts, and ended up on the rural road. He continued to travel further away from the water. At one point, he moved about [half a mile] over the course of an hour. "
The sea lion was clearly trying to get home, but he just couldn't understand how to do it and he was scared, so the Cowlitz County Sheriff's Office, along with the Fish and Wildlife Department and some local volunteers joined together help the sea lion to return to its habitat.
Using large pieces of plywood, they managed to get the sea lion on a truck ...
The sea lion, although afraid, finally did not feel lost anymore and far from its habitat ...
... until the sheriff's office and the wildlife department took him back to the river!
Everyone smiled to see the sea lion back home ... much more at home there than he could ever hope to be on a dirt road in the middle of the woods, we are absolutely sure of this!