This homeless child sleeps on the ground cuddled by his faithful dog to the indifference of passersby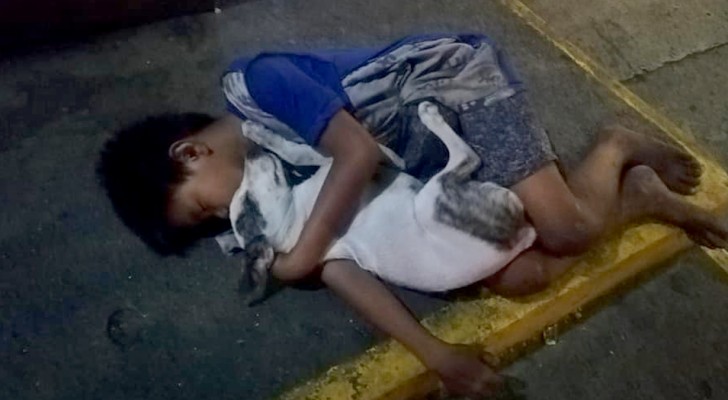 Advertisement
Although we all care about the fate and future of the weakest and most defenseless people in our society, we all know in our hearts that a pinch of indifference towards the most needy has always been shown. Whether they are poor people looking for alms, or children in difficulty, who at least once in their life hasn't "turned their gaze away?". On the other hand, there are those who not only do not turn their gaze, but document situations and contexts of extreme poverty and then denounce the degradation of the society in which they exist. Like Facebook user Jem Villomo.
via Rachfeed
Advertisement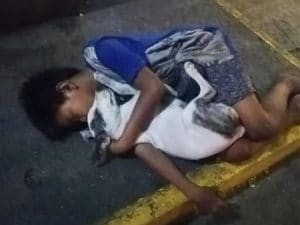 Jem lives in Manila, Philippines, and has documented the context of extreme poverty and misery of the youth of the capital of the Asian islands, posting the images on his Facebook profile: Jem has captured the tender and moving image of a homeless child who he sleeps on the sidewalk embraced by his faithful dog.
Obviously, the images published by Jem immediately made noise on the web, shared by hundreds of thousands of users. In this regard, Jem said: "The boy with the dog lives on the street, begging for food for him and his dog in the Edsa Shaw Blvd area of ​​Manila. I don't know much about him and I was sorry that day I had no money with me to give him. "
Advertisement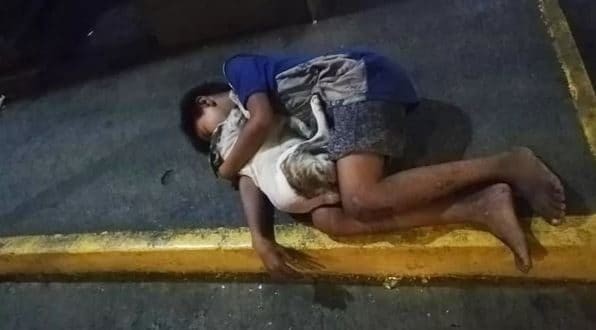 After the publication of the photos, many people immediately took steps to report the case to the Department of Social Welfare and Development, which deals with the adoption of minors in the Philippines. What is certain is that Jem Villomo's images open a bleak and sad window on the condition of minors in today's Philippines: the moving image of the child lying on the sidewalk embraced by his faithful dog is the symbol not only of a very strong friendship but also of extreme misery.
However, we are confident that the report to the Department for Social Welfare will help find a roof for this poor boy and his dog, so much so that one of the those Facebook users who reported has already made himself available to volunteer to adopt the boy. And we, we really hope that this child and his dog will find lasting love and affection.
Advertisement