Teenage boy invites his blind girlfriend to prom, writing his message in Braille with pieces of chocolate.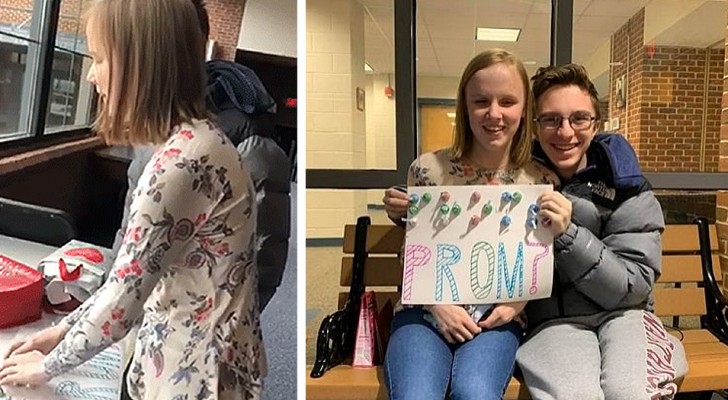 Advertisement
In the United States, prom is one of the most important moments in a high schooler's life. This is the time where usually the male student gets to declare his love for his girlfriend or secret crush. If we've watched enough chic flicks from the 90's, we know that there are many ways a guy can ask a girl to prom. The more creative they are, the better. 
Jake Schwartz is not just any high school kid. To invite his girlfriend, Paige, to prom, he had to do something special; something that only she could understand and appreciate. To understand what we mean by this, perhaps we should mention that Paige is blind. 
via Today
Advertisement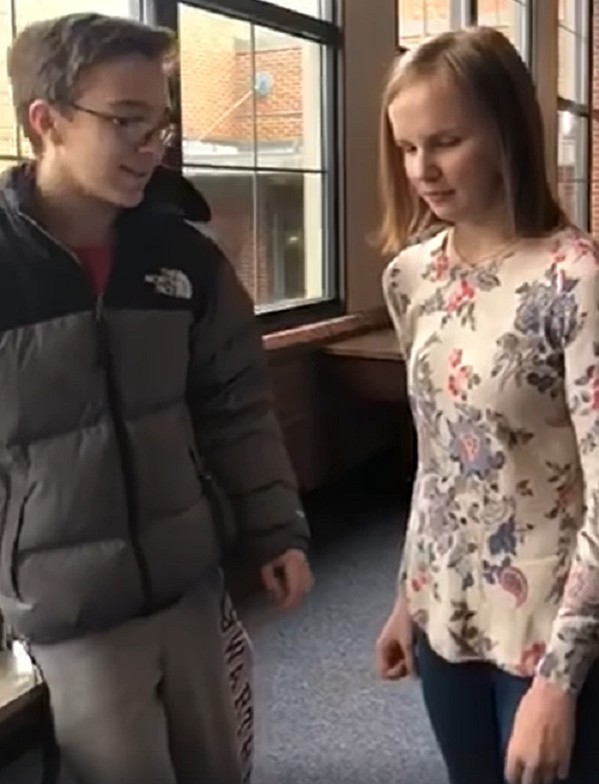 WFSB - Channel 3 Eyewitness News/Facebook
You could say that as a blind person, Paige encounters many challenges throughout the day that most of us don't. This doesn't stop her from living her life, though. That's why Jake knew that he had to do something to make her feel as special as the other girls who were asking them to prom. Making her feel special, though, meant coming up with a way for her to actually 'participate' in the moment. That's when he got the ingenius idea of asking her to prom by writing it in Braille using pieces of chocolate.
Advertisement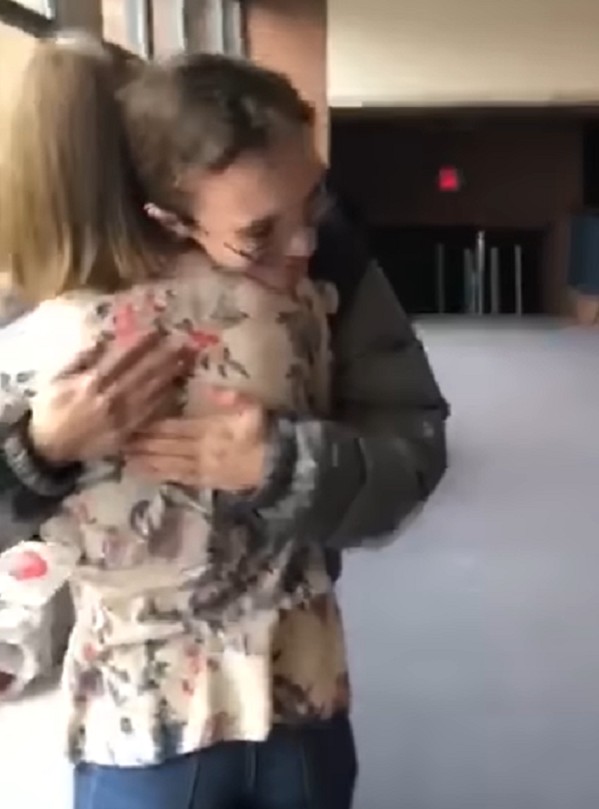 WFSB - Channel 3 Eyewitness News/Facebook
Asking someone to prom is not just about finding the right way to do it; it's also choosing the right moment to ask. To get her alone, he used the excuse that he had a surprise for her and that she had to follow him to find out what it was. That's when he handed her a piece of poster board, to which he attached chocolate pieces that spelled out "Prom?" in Braille. The touching moment was filmed by Jake's sister and, once posted to social media, made its way around the world.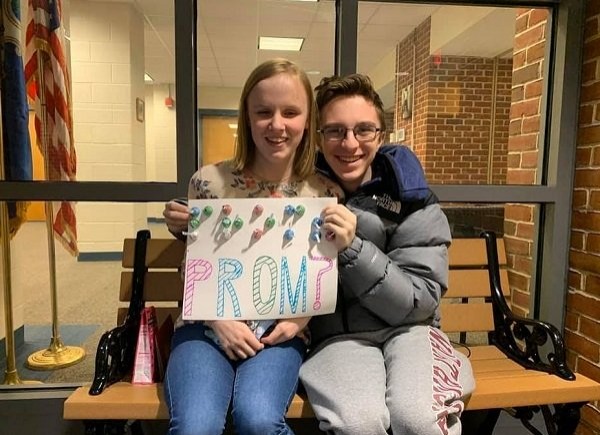 Needless to say, Paige was delighted to receive Jake's romantic prom invitation, to which she immediately responded "yes." There aren't many men, especially at that age, that would go to such lengths to make his girlfriend feel special. Best of luck at prom, you two!
WFSB - Channel 3 Eyewitness News/Facebook
Advertisement