An airline does not allow a father to board with a newborn baby and a generous widow lets them stay at her house for a few days
When one decides to travel with a small child, one must certainly be aware that situations that are not always easy can be encountered.
Especially for those who want to travel by air, having a small baby in tow means having to follow certain rules and regulations as well as taking special precautions so that the baby is not negatively affected by the "stress" of traveling.
Rubin Swift, a 43-year-old American father, who had flown from Cleveland to Phoenix to pick up his newborn daughter Ru-Andria, of whom he had just gained custody was aware of all of this. However, he never expected that airline officials would inform him that neither he nor his newborn baby girl would be allowed to board the plane! One main reason is that according to airline policy, infants have to be at least seven days old before they are allowed to fly.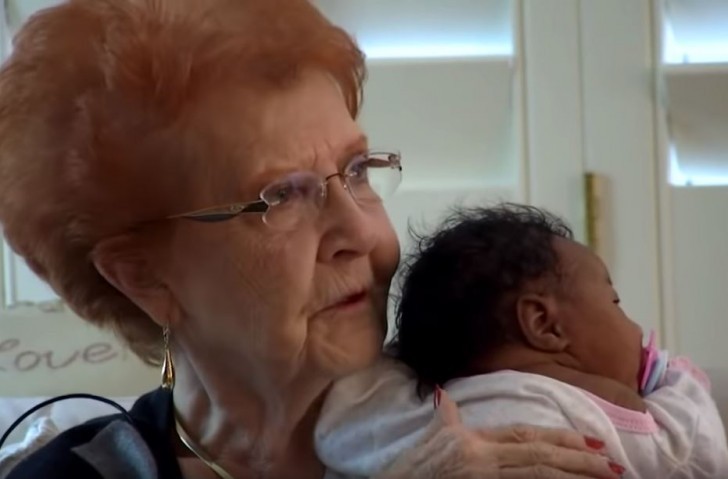 In addition, having been born only a few days previously, his baby daughter's birth certificate had not yet been issued by the hospital. Rubin, however, urgently needed to return home to his other children and wife Tiffany so she could help take care of his newborn daughter. Nevertheless, the airport officials informed him that it was absolutely necessary to show proper identification documents proving the age and parentage of the newborn baby—and authorized parental custody!
Without money to rent a car or stay overnight in the hotel, Rubin was literally stuck with the baby at the airport, not knowing what to do and how to get around. At that point, he had an idea! At the clinic where Ru-Andria had been born, he had met Joy Ringhofer, a 78-year-old widowed volunteer who works at the facility.
All it took was one phone call to the woman, to whom the situation was explained, and it was enough to immediately receive help and understanding. The woman promptly told the man to wait for her at the airport, because she would come to his rescue!
"She knew almost nothing about us," said Rubin, "yet she helped me. And, naturally, my skin color was not a problem for her, confirming that there is a lot of compassion in this crazy world!".
For four days, Joy welcomed Rubin and Ru-Andria to her home in Phoenix. In fact, as if she were an acquired grandmother, the widow took care of the little baby girl giving her all the necessary care and attention possible.
Together, the three of them spent some inspiring and unforgettable moments together and, when the birth certificate and other documents were finally ready, Rubin returned home to his family in Cleveland. However, he did not lose contact with Joy and a splendid and sincere friendship was created between the two.
Rubin will be grateful all his life to this elderly woman who, by opening her heart and her home, was able to help him out in a very difficult situation!
And what is more, without worrying too much about the fact that he was at the time, an almost total stranger to her. A truly touching and at the same time motivating story! We would like to take this opportunity to thank all the generous and kind people in the world who are also unsung heroes exactly like Joy!