She skips one day of school to go to her mom's funeral and she is not allowed to go on the year-end school field trip
When a parent or family member dies, the worst thing that could possibly happen is that you are not allowed to attend the funeral.
Unfortunately, this is what happened to 11-year-old Maddie Stevens, a British school girl from the town of Exhall.
Maddie lost her mom when she was in junior elementary school, leaving her heartbroken.
To attend the funeral, she had to skip one day of school, a perfectly normal decision but one that the school apparently did not take lightly ...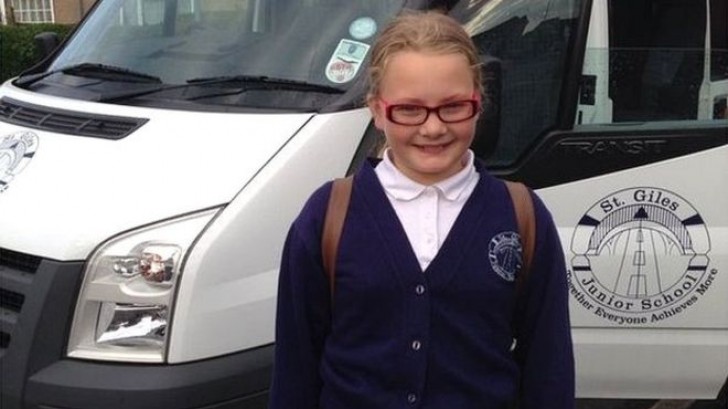 image:
Andy Stevens/Facebook
Although this should be considered a highly justified absence, the Exhall St. Gils Junior School, very strict in its rules, decided that Maddie could not participate in the end of the year school trip, due to the "missed" day of school to attend her mother's funeral.
The school trip was a visit to a local restaurant, Frank & Benny and naturally, she wanted to go because all her friends and classmates would be there to celebrate the end of the school year.
Even though the school was aware of what this eleven-year-old girl had gone through, they still did not take her situation into serious consideration.
For sure, her absence was something anyone would justify without asking for any further explanations.
Consequently, this rather absurd story, left Maddie's father, Andy, totally outraged by the action taken by the school—which he had only found out about after the year-end school trip had already taken place!
When asked what she thought of the regrettable affair, Maddie said, "It made me feel sad not to go. It would have been nice. Helping my mother for the past two years has been difficult."
Her father could not believe the decision the junior elementary school had made, and neither could many others after reading and sharing this story that clearly reveals a lack of compassion.
A sympathetic hug to Maddie and her dad, Andy, in an especially difficult moment.