Left as the only one in an animal shelter without a home, after a year this pit bull terrier was adopted by a loving family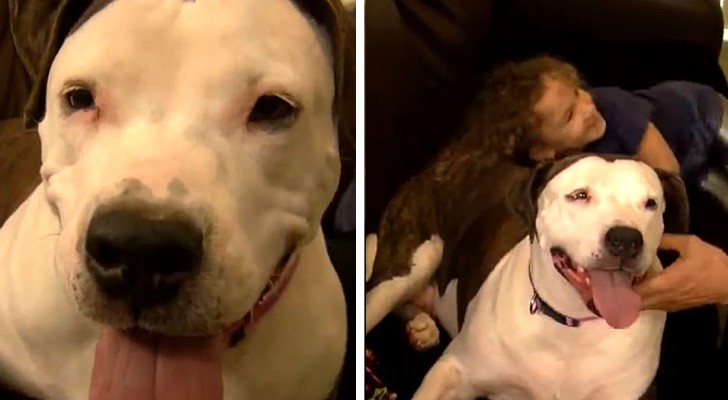 Advertisement
The experience that some dogs have when they end up in an animal refuge center or shelter is certainly not a pleasant existence.
Instead of receiving the affection and attention they need, these animals often end up spending depressing days, weeks, and even months, always waiting for a change and a definitive arrangement that, sadly, are often slow to arrive.
This is the situation that was also experienced by Baby, a sweet and gentle American Pit Bull Terrier, who was found injured in the street and taken to the Arizona Humane Society animal refuge center.
Baby's stay in the animal care facility, however, lasted much longer than expected.
Advertisement
Despite the Arizona Humane Society having done everything possible to promote and encourage the adoption of its four-legged guests, unfortunately, Baby had still been left homeless.
In fact, while recovering, she had previously been adopted by a family, but then they had to bring her back to the refuge center when the family suddenly had to move to another city.
In the meantime, all the other animals in the refuge center - around 350 - had managed to find a new family, except Baby.
An inexplicable phenomenon, which pushed the employees at the animal care facility to make further attempts so that the little pit bull terrier could finally found a place to receive love and affection.
So, through the local media and social networks, Baby's touching story began to spread, and it was at that point that Baby's life changed almost overnight!
Advertisement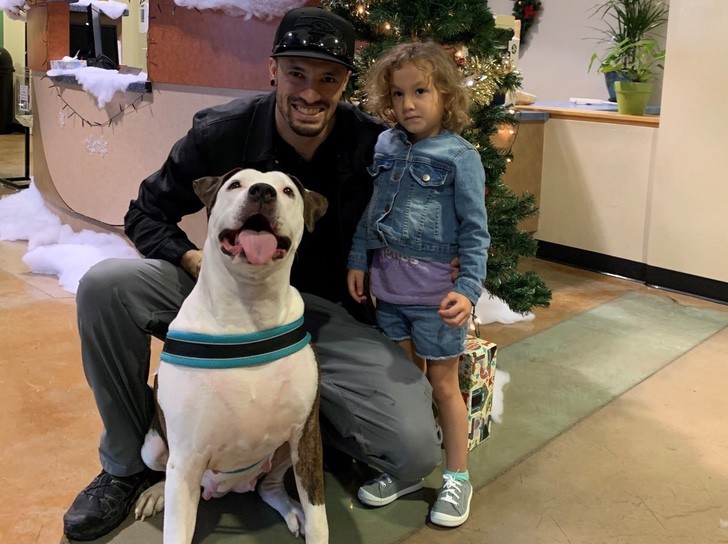 It just so happened that when Nicholas Potter's fiancée read the news and saw the photo of the dog, she immediately understood that she had to go and meet the pig bulldog, Baby.
Together with Nicholas, she went to the Arizona Humane Society animal refuge facility and it was love at first sight. From the first minute, they laid eyes on Baby, both of them loved her, being especially affected by her sad story.
Consequently, without any second thoughts, they took the little pit bull terrier, Baby home with them!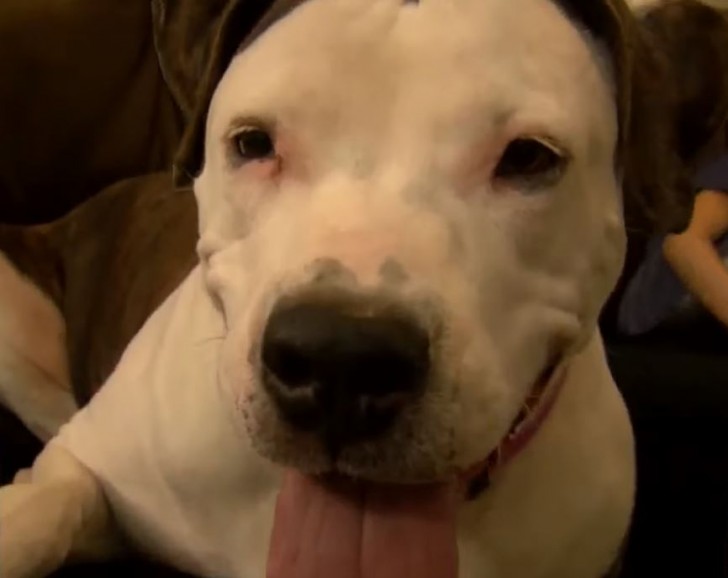 The relationship that has been created between them is very special. In fact, the dog also lives practically in symbiosis with the couple's daughter, follows her everywhere, and even often sleeps with her.
A beautiful story with a happy ending, which shows how much can be done even with just a little, for these animals that are really in need of our love and attention.
Once a dog is adopted, in fact, it becomes a true life partner, faithful, and affectionate without ever asking for much in return.
We wish all the best to Baby and her wonderful new family!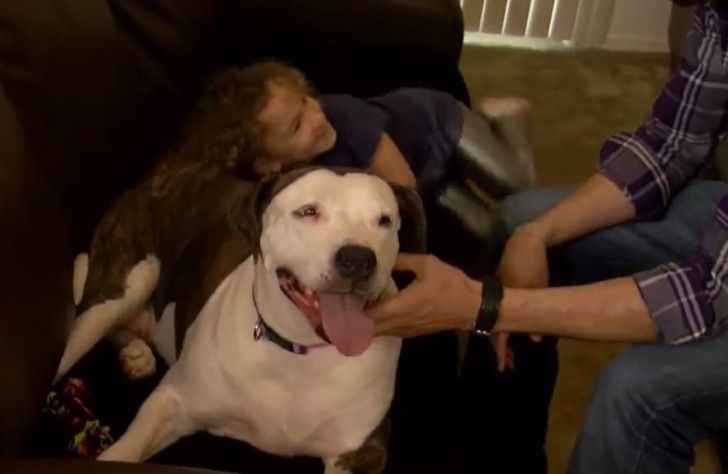 Advertisement