A mother allows her son to adopt a puppy but he chooses a large, older, and overweight cat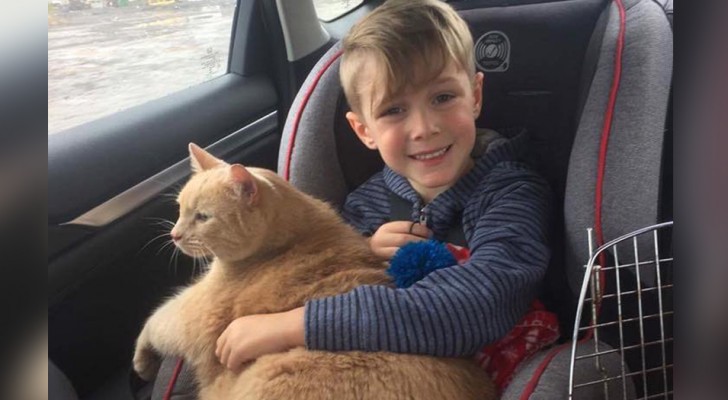 Advertisement
As a child, it is quite common to dream of having a pet, a dog or a cat, and maybe growing up with it.
Many children continue to hope and try to convince their parents to adopt a puppy or a kitten and, often, this request is repeated for years.
Not everyone manages to be lucky enough to get a dog or a sweet kitten - there are those who barely get a goldfish!
But this little boy named Easton had it easy because when he asked for a pet, his mother took him directly to an animal refuge center to choose the puppy he liked best!
To everyone's surprise, Easton did not choose one of those cute and smiling little puppy dogs, nor a sweet little kitten only a few months old.
Quite the contrary - Easton's spontaneous choice fell on a large and older orange tomcat named Tiny!
via Exploits Valley SPCA Adoptables/Facebook
Advertisement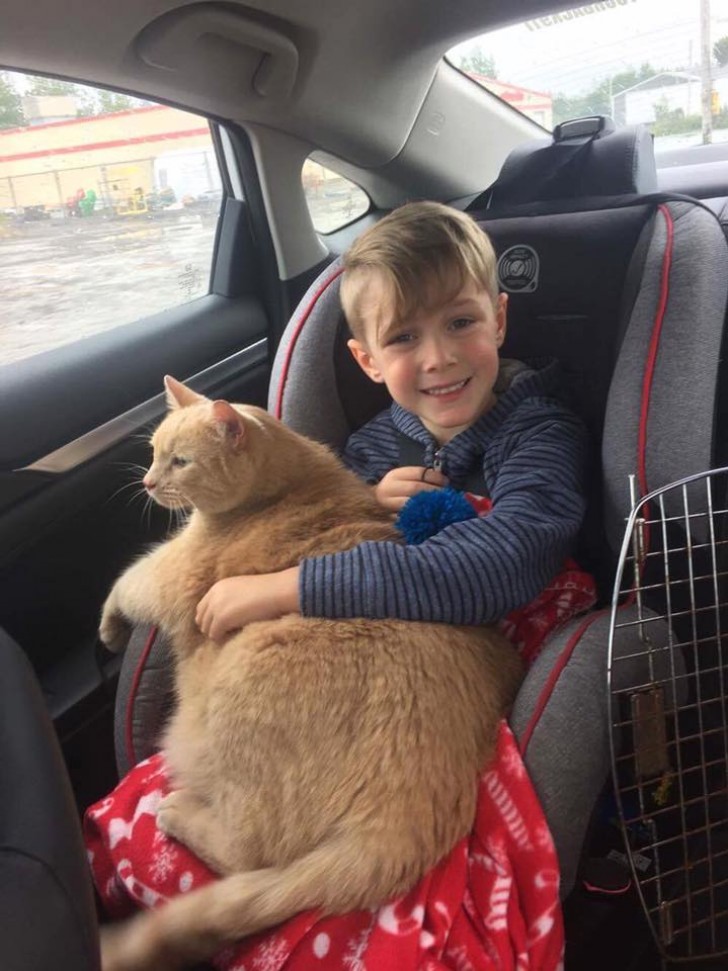 Exploits Valley SPCA Adoptables/Facebook
Acknowledging the reluctance with which so many parents respond to the requests of their children regarding the adoption of a pet, we consider it praiseworthy that this mother allowed her son to choose his own pet.
For a child, it is like entering a candy store and being spoiled for choice - leaving aside the fact that the candies in question would be very sweet animals in search of love and pampering.
In any case, the fact of having to settle for only one animal makes the choice rather difficult.
Therefore, little Easton, of course, did not want to miss his chance to personally choose his new four-legged friend and, once he set foot in the animal refuge center, he followed his heart.
Who did he choose? A huge 10-year-old male cat who had just lost his home.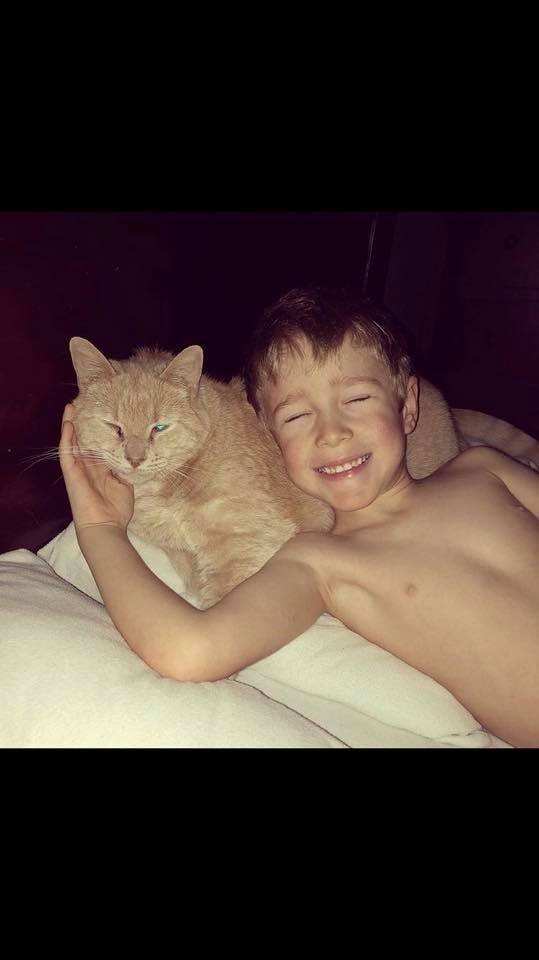 A shy, overweight cat with a large round belly who loves to be scratched - that's how the animal refuge center volunteers described Tiny.
In spite of its name, the cat is decidedly large and robust and would never have gone unnoticed by Easton!
The elderly cat and his sister Trinity had been brought to the animal refuge center by the previous owner due to "unforeseen circumstances".
The two cats are brother and sister, but had never bonded very much and, consequently, they could safely be adopted by separate families.
Ever since he was taken out of his cage, Tiny has snuggled up to his new owner and never leaves him! This cat was really lucky!