12 hilarious photos showing some very naughty dogs caught in the act
Anyone who has a dog can say with certainty that for them, their dogs are by far the best pets to have by one's side!
Dogs are loyal, funny, provide companionship, and are ready to comfort us even in the darkest moments ... In fact, the list of their impressive qualities is practically endless.
And yet, living with a dog at home also means witnessing scenes that do not always leave us happy and satisfied.
In fact, there are moments, in which our four-legged friends do things that surprise us in a rather negative way.
If they get it into their heads to rummage through food, clothes or "play" with whatever they find at home, this often ends up as a small-to-large scale domestic disaster.
Not for this, however, do we love them any less. Indeed, when they are caught in the act, they are really hilarious, and the 12 captured images in the photo gallery below prove it. Enjoy!
1. What!? They're finished!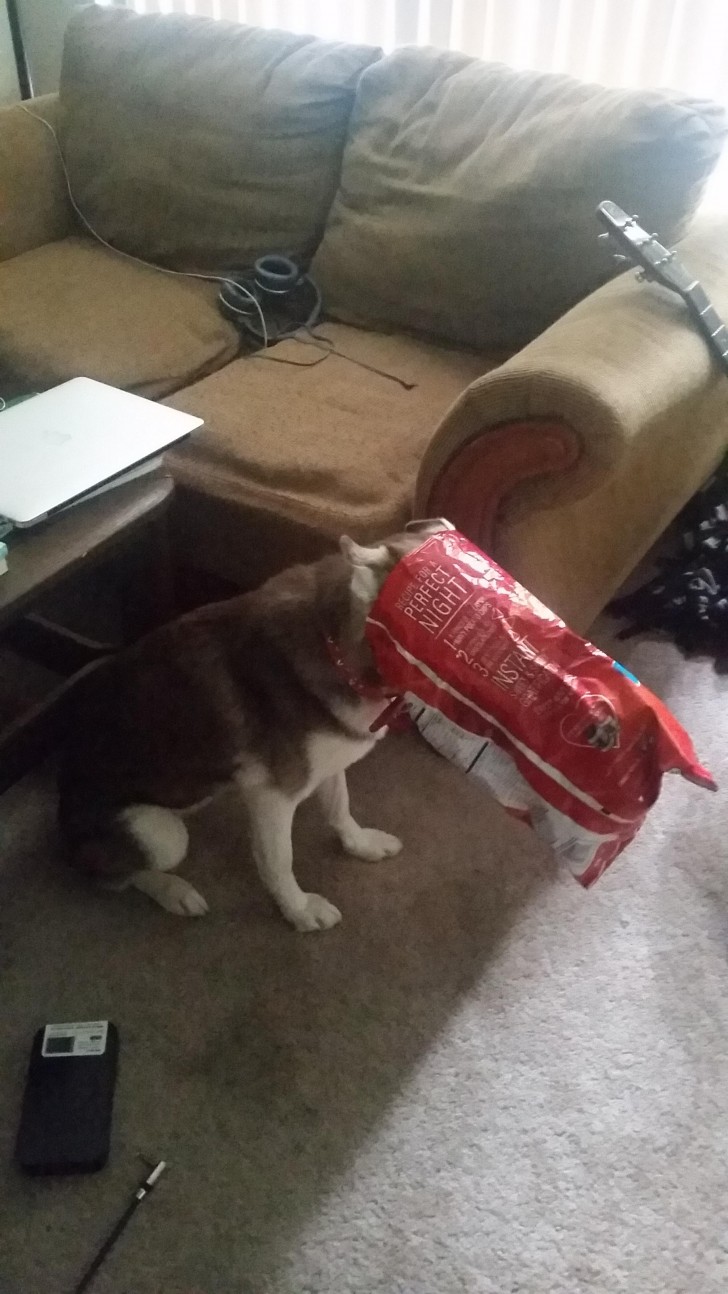 2. Pillow? What pillow?
3. I love socks!
4. He seems to be laughing ...
5. Did you finally go shopping?
6. Hands off my daily bread!
7. Move on... Nothing to see here!
8. I love toilet paper! Don't you?
9. Oh! Hi! You got back early! We were just playing around ...
10. What's wrong? I just needed a few dollars ...
11. I didn't do it on purpose ... but I was so hungry ...
12. At the scene of the crime ...