A father films his daughter for 20 years and creates a video that reminds us how fast our children grow up
Children grow up fast and we do not realize it until we have a baby in our lives and we watch as he or she changes day after day.
Parents are proud to see their children grow up: First, they are babies in diapers, then increasingly independent children, and then adults ready to live their own lives.
At the same time, a sense of nostalgia accompanies the period of a child's growth and development.
Frans Hofmeester, the author of a beautiful video that shows how his little girl has changed from 0 to 20 years is well aware of this.
In fact, this was a very long project completed with dedication and love that continues to move parents all over the world.
This is little Lotte, a few weeks after birth.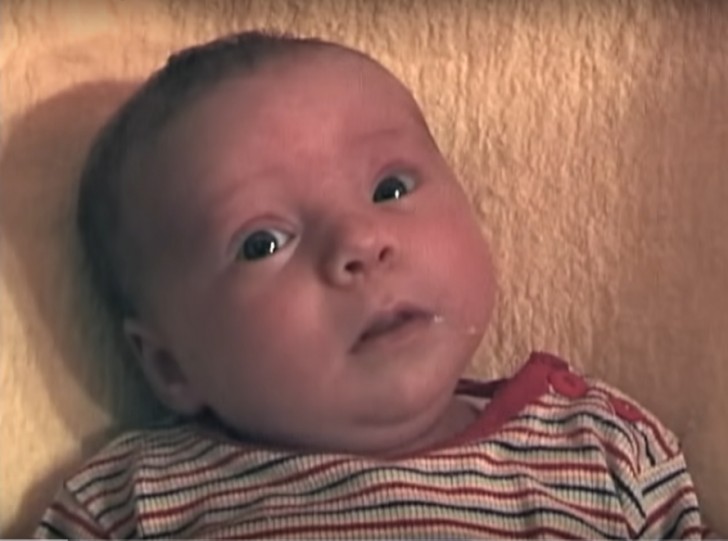 Lotte's father is Frans Hofmeester, a Dutch film director who, seeing his daughter change day after day, decided to immortalize her growth every week.
So, month after month, he started creating dozens and dozens of videos, which he thought to use to create a rapid-fire sequence film to watch and document the growth of his child.
He released the first video, "Portrait of Lotte" when Lotte was 12 and the video that was published on YouTube, thrilled parents all over the world who, like Frans, are well aware of how children grow up too fast.
Frans then continued the project, until his daughter's twentieth birthday.
This was a very important moment in the girl's life because it meant that she was about to officially enter the world of adults.
The video is a precious memory for Lotte's parents but also a message for all the parents around the world: Don't miss a moment of your children's lives, because they become adults and independent in no time!
Don't miss the full video of Lotte's growth, from 0 to 20 years!