20 photos that confirm how much our pet cats have a strange sense of humor
Who knows what happened to that sausage that was there a moment ago ...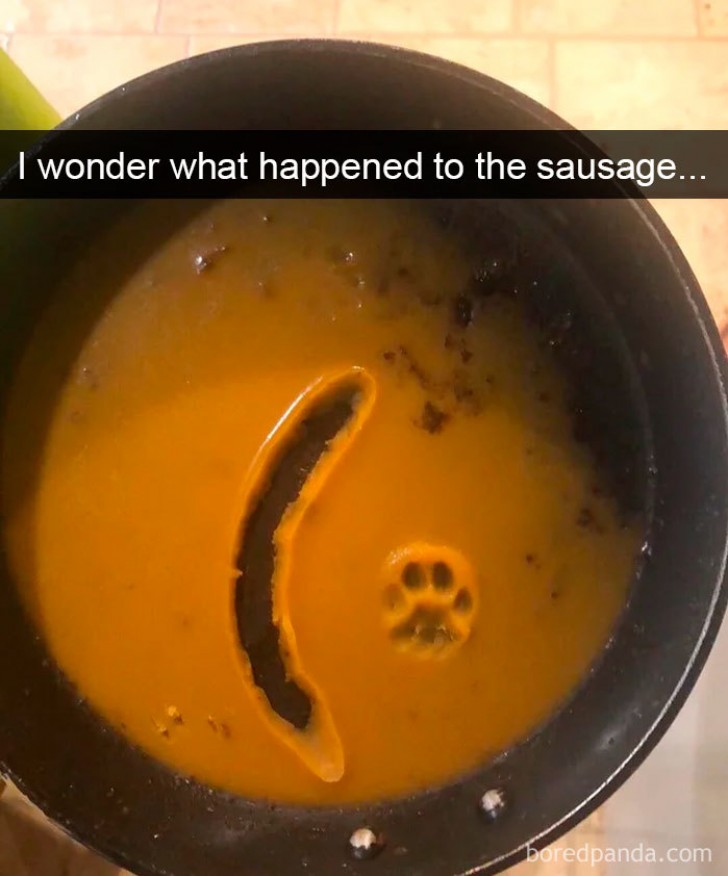 If we could, we would explain this strange phenomenon .. but we just can't!
My cat messed up a single part of my window shades .. never realized why until just now!
The decoy keyboard is working!
This is my cat ... but this is not my house.
Who could that be under the sheets ...? Surprise!
Usually, my cat wakes me up every morning ... but this morning I woke HER up!
My cat is very popular due to her natural winged eyeliner makeup!
My goodness! Has science gone too far?
Here's what a loving couple relationship should look like!
My cat watching TV with my mom ... simply hilarious!
My cats are chasing a dragonfly. Notice anything... symmetrical?
Disguising itself ... and doing it quite well.
That cat isn't exactly part of that environment, is it?
The detail of the paws? They are actually toes - with claws!
Some think that my cat is very fat, but in reality ... it has very fluffy fur!
I put a heating pad under the cat's bed. Little did I know the war I just started. To the victor goes the warm spot!
To hunt a squirrel, you must first become a squirrel!
Who cares about that "Pet Sematary " nonsense.
A once-in-a-lifetime photo that I snapped in Egypt. Talk about perfect symmetry ...