Those born in the sign of Virgo often feel anxious and therefore seek reassurance and stability
People born in the zodiac sign of Virgo may not be the easiest people in the world to get along with, but it is undeniable that they are still individuals with magnanimous hearts.
If in your life you are lucky enough to have someone born under this sign beside you, you must tell them that you love them and that you wish the very best for them.
Unfortunately, Virgos often feel anxious and need to be reassured all the time. When it comes to relationships, they need to know that everything is going well and that they are doing a good job.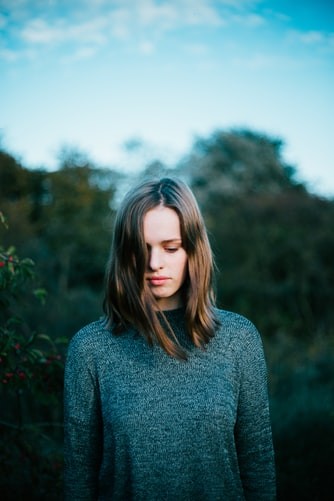 The person best suited to be in a relationship with someone born in the sign of Virgo is certainly someone who tries as much as possible to limit a Virgo's anxieties and worries.
To someone else, their feelings may seem like unfounded paranoia, but for those who experience it the way a Virgo does, these considerations are real issues.
Often, they analyze their problems too deeply and this causes them to create in their mind different scenarios that further increase their anxiety.
When they start to see some signs of inconsistency in their partner's behavior, they worry and wonder if maybe they have not done something wrong that has pushed their partner to behave in a certain way.
When a Virgo is anxious, just relax. There is absolutely nothing you can do about it! Normally, a Virgo will isolate themselves and be silent for a rather long period of time.
Nevertheless, a Virgo cannot keep things inside and have to express them at all costs, because they know that if they do not, then their anxiety will increase even more!
Moreover, also remember that these are very sensitive people, who do not like to be judged negatively.
If you know a person like this, born in the sign of Virgo, help them by reassuring them and letting them know that you think that they are a good person.
They will be very grateful to you. At the same time, if you are an anxious Virgo, try to remember every time that you are truly "strong enough" to face whatever comes.