A girl returns from vacation and takes home the stray dog ​​that had remained at her side all the time
Traveling is the best way to enrich one's spirit because when one returns home from a vacation, one always carries a wealth of precious memories, some of which will remain forever.
But how nice would it be if we could bring back home with us a faithful four-legged friend together with all the memories?
That's exactly what happened to Lucy Clydesdale, a 20-year-old English woman who went on holiday to Turkey and was rewarded with a very special encounter!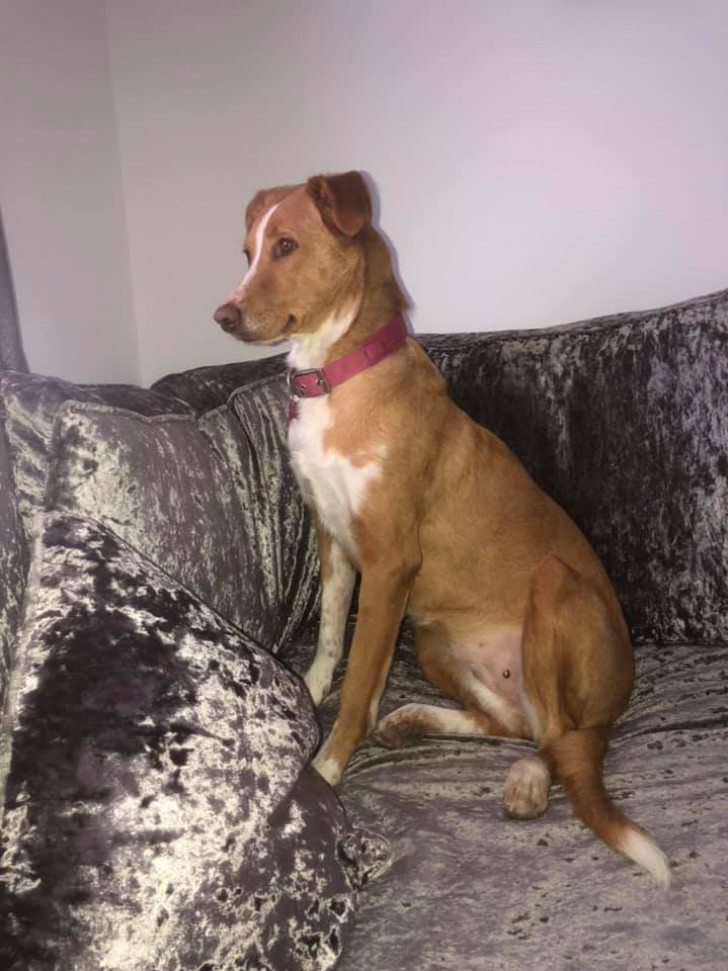 During her vacation in Turkey with her mother and a friend, Lucy had noticed several packs of stray dogs wandering around the resort area. One in particular, however, a little golden-colored dog that many called "Karamel" had caught her attention.
One evening, walking from the beach back to the hotel, Lucy and her companions were followed by several very friendly dogs, but Karamel, in particular, showed much more than just sympathy. In fact, she had followed Lucy to the hotel and then to the door of her room.
The following morning what appeared to be a momentary infatuation turned out to be a real thunderbolt: Karamel came back to the beach, sat next to Lucy and from that moment she never left Lucy again!
The hotel staff quickly realized what was happening when they saw the dog was waiting for the girl outside the restaurant and even waiting for her by the pool while she was having a swim.
The dog had always been friendly, but no one had ever seen her behave that way before. Naturally, it was not long before the thought of adopting Karamel came into Lucy's mind and heart.
Ever since Karamel had been a stray, she had been liked by many tourists, and this was not the first time that someone had expressed the desire to adopt her, but Karamel had never shown any particular attachment.
However, this time it was very clear that the dog had chosen Lucy as her future family and had no intention of being separated from her.
After contacting the association Gumbet Stray Animals, on the staff's advice, Lucy had a meeting with one of the volunteers who explained to her the procedures to follow to take "Jessie" (this is the new name chosen for the ex-"Karamel") back with her to the United Kingdom.
In order to be taken from Turkey to the United Kingdom, a dog must be appropriately vaccinated and a quarantine period of several months must elapse to prevent and exclude the presence of pathologies.
All this also has a significant cost, and this makes us understand even better how deep is the bond that has been created between this young woman, Lucy and her new four-legged friend, Jessie.
At the moment, Lucy is back in the UK and Jessie is spending the quarantine period in an animal shelter association facility.
Every day the volunteers there, update the young woman with photos, also because - Lucy readily admits this herself - parting after being together every day while on vacation was not at all easy.
All we can do is wish the newborn family to be reunited soon, to start a wonderful life together.