These animals are so hilarious that they will certainly brighten up your day
This raccoon seems very sorry for what he apparently has just done...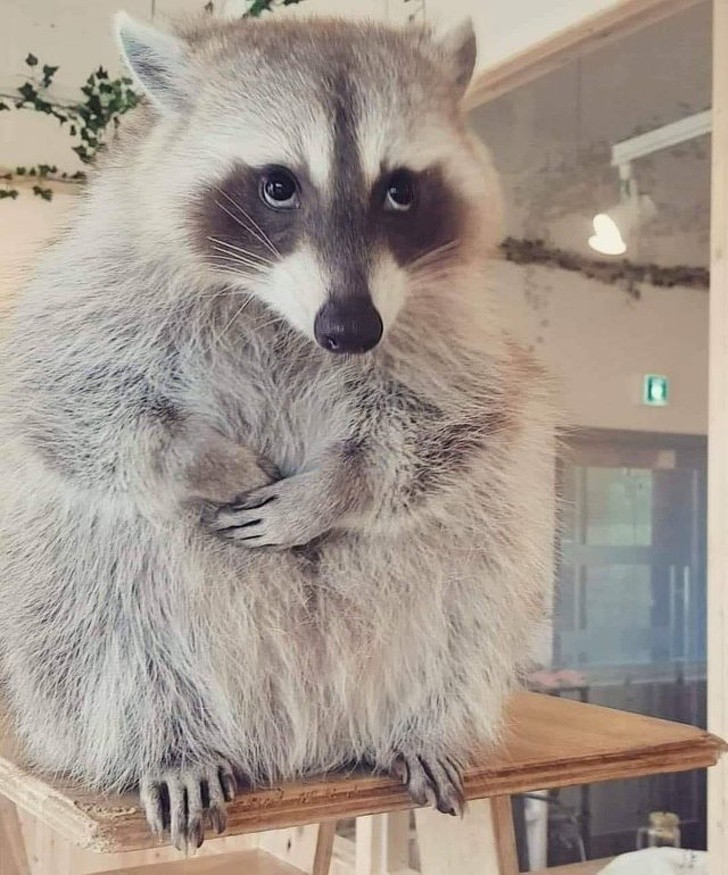 This rabbit wants food ... Now!
"Say what?!" - "You have just been adopted!"
Introducing little Mr. Winky-Wink!
Wow! What a cute little photogenic dog!
Dogs and the concept of privacy ...
When her husband gets up in the morning to go to work ... his substitute arrives!
"Say, cheese!"
This smarty cat knows how to perfectly blend into the surrounding environment!
A dog ... well trained in "sneak attacks"! :)
Watch out! I could eat you in one bite!
A smiling donkey for a friend!
In nature, this is a bat, in reality, he's a very funny guy!
Do you feel that dark presence behind you, too? ...
Let's organize the wedding right away!
A very tender photo of a grandmother and her faithful cat. <3
"Hey! Somebody, please let me in!"
Congratulations! You have just won the title: "Bulldog of the Year"!
A truly unusual friendship ...
"Mmm, let me think for a moment ..."
What is this porcupine's favorite snack food? ... A banana!
Looks like everybody is ready to go to bed!
"Helloooo! Is anybody home?"
This dog is the perfect picture of politeness!