Thanks to his brother's help, this young man was the first paralyzed person to complete a triathlon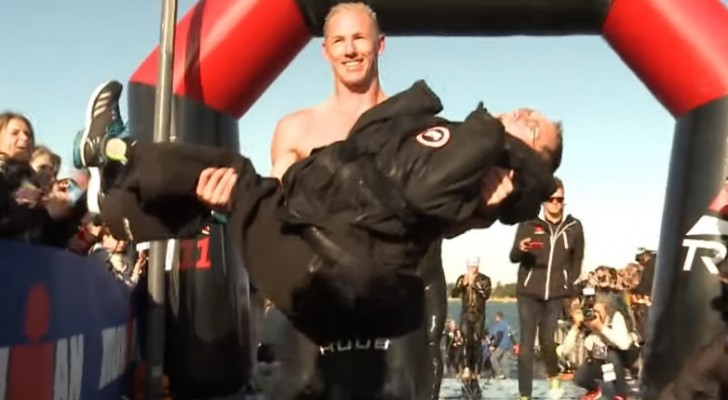 Advertisement
The relationship that is created between siblings, for those who have one, is among the most beautiful that a person can experience.
A brother or sister, especially if they are peers, are more than just family members and - at the same time - more than just friends.
With them, in the most fortunate cases, there is such a symbiosis that they can share everything. In fact, for our siblings, we would do just about anything, putting ourselves on the line, and sacrificing ourselves also in the most challenging situations.
In this sense, one cannot fail to mention the compelling story of the Danish twins Peder and Steen Mondrup, born in 1980. The images of their undertakings and achievements describe much better than a thousand words what it really means to love a brother or a sister.
In fact, Peder was able to complete the strenuous triathlon thanks to the extraordinary affection of his twin brother, Steen.
via Huffpost
Advertisement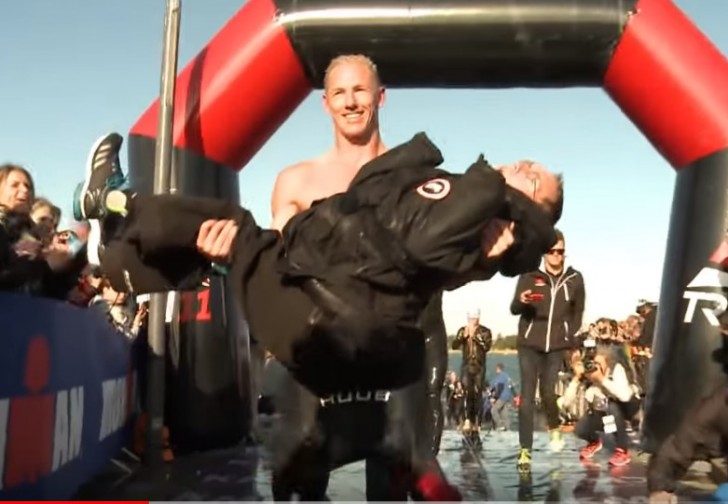 Due to a lack of oxygen suffered during childbirth, Peder has cerebral palsy which, among other problems, does not allow him to walk.
Throughout his life, the young man has been confined to a wheelchair, and his everyday life has always been characterized by renunciations.

Quite the opposite is his twin brother Steen, who does not suffer from any physical handicaps and has always been at Peder's side, helping and supporting him with all of himself.
In fact, what the Mondrup brothers have been demonstrating, in reality, is that there are no physical limits if you really want to reach a goal.
Advertisement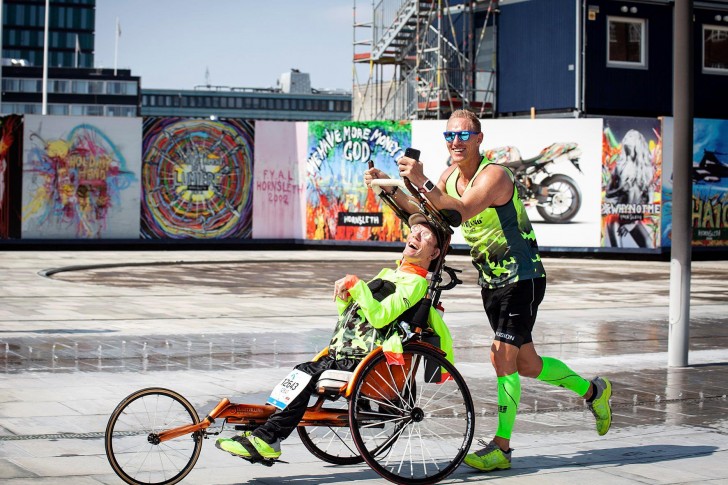 Thus, Steen has realized the impossible, and made history! Thanks to his twin brother, in fact, Peder has become the first person with cerebral palsy to complete a triathlon competition. To be specific, this is the competition called Ironman, which takes place in Copenhagen (Denmark).
Steen literally became his brother's legs and arms. He swam for nearly 2.5 miles (4 km) while pulling Peder on an inflatable raft, then he dragged his brother's racing wheelchair out of the water.
In the end, after pushing Peder for about 26 miles (42 km), Steen ran with his brother in his arms and crossed the finish line. All in a record time of 15 hours, 42 minutes and 38 seconds.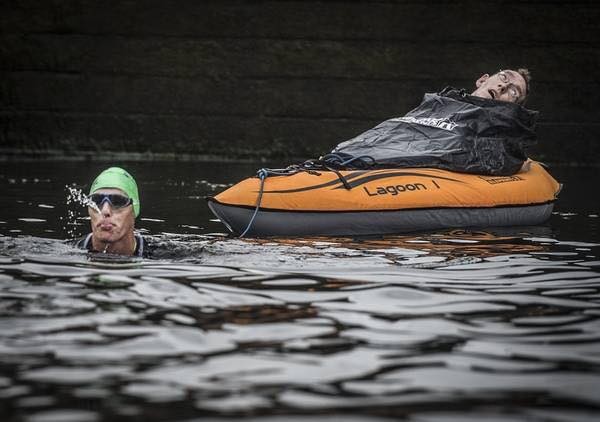 A beautiful story, which is much more than a simple gesture of affection.
Steen and Peder have become one, an example and a model to follow for all those who are demoralized and disappointed by the adversities of life and who have come to believe that there is nothing they can do about it.
Nothing could be further from the truth! In fact, with willpower and the support of the right people, practically anything is possible!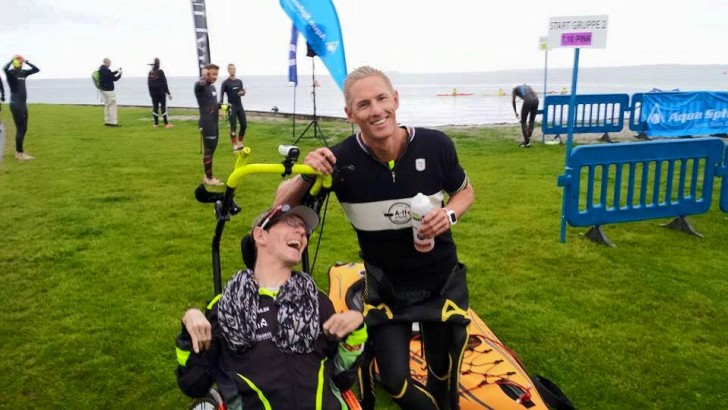 Advertisement