A mother invents safety belts that warn doctors about a child's pathology in the event of an accident!
When you have children, you usually always worry a lot about their safety and try to always take all the necessary precautions to make sure they grow up healthy and confident.
Especially when traveling, it is important to pay attention. Natalie Bell, a mother of five children, has had a brilliant idea that, within a very short time, has gone viral on the Internet.
Natalie has created customized seat belts for children with health problems or some kind of disability! This is a way to keep all those children safe who, in the event of a car accident, are not able to tell their doctors about their pathology.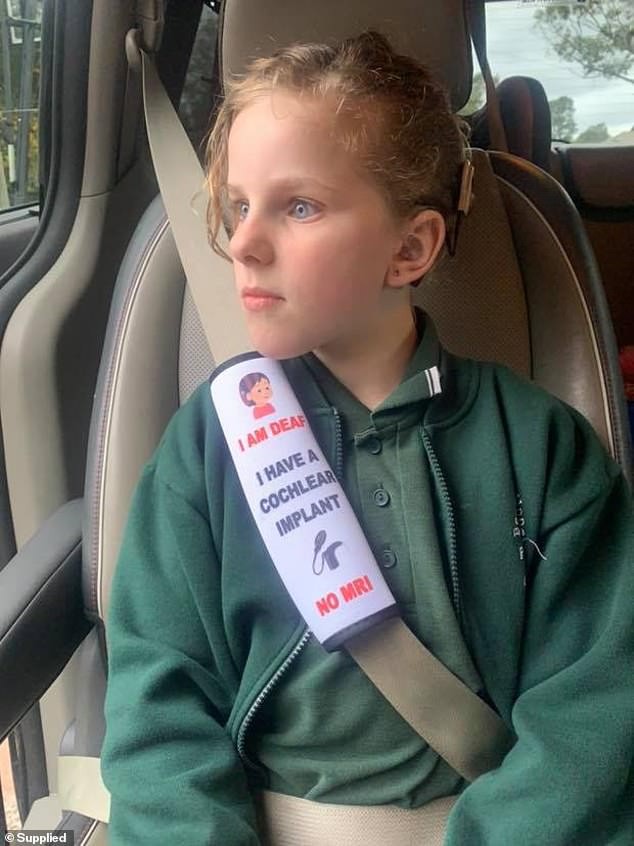 These customized safety belts (this is an accessory easily attached to a car seat belt) arise from the idea that, in the event of a car accident and in the absence of a relative who can guarantee for the child, the doctors or the firefighters can easily know what pathology a child is suffering from.
For this innovative and practical idea, Natalie took inspiration directly from one of her daughters, who has a hearing impairment. In fact, her little daughter is deaf and wears a hearing aid that does not allow her to be subjected to magnetic resonances.
The safety belt that Natalie has created for her displays simply this essential information: "I'm deaf. I have a hearing aid. No MRI." Instead, the second model describes the condition of those who are autistic: "I have autism. I could resist when you try to help me."
Natalie has launched this small business, which is already becoming a great success, on a Facebook page and announces that, although at the moment there are only two models available, soon she will personalize others that could be useful for those facing other health problems.
An idea that has been greeted with great enthusiasm! As a matter of fact, the photos of her accessory shared on Facebook have quickly reached 61,000 people and Natalie's email has been literally flooded with requests and people asking for information about these personalized safety belts.
Even safety experts have been enthusiastic about it, starting with Natalie's husband who works in the fire department and knows how important it is to share this kind of information, in the moment of great need.
In addition, also policemen and doctors agree on the efficiency of this beautiful find and hope that soon, all those who need it, will be able to procure these very useful personalized safety accessories.