This 89-year-old grandmother travels the world with a backpack and a walking cane: she wants to spend her retirement creating memories
Traveling is probably the dream of many people, but few can make it happen.
A backpack, some money, free time, a lot of desire for adventure and ... up and away, around the world, wherever we like the most!
Such itinerant journeys can make us feel really free and without borders, and are often linked, in the common imagination, to youth.
Never like when one is young, free from the commitments and duties of life and work, can one dream of living similar experiences.
But is it really true that traveling the world in this way is only a "privilege" and a possibility reserved for young people?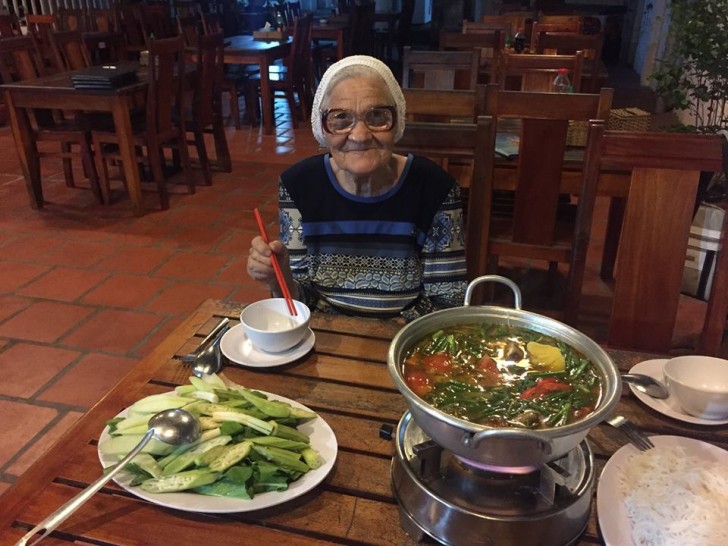 If you know Yelena Yerjova, an 89-year-old Russian grandmother, the answer will undoubtedly be negative.

Yes, you read that right! Despite having reached the venerable age of 89, this woman and her story have gone viral on social media networks because of her fantastic travel experiences.
Outside her comfort zones, the conveniences of home, away from the gray and monotonous routine of daily life, Yelena has decided to travel through Vietnam, Germany, Turkey, Israel, Poland, and the Czech Republic.

All while carrying with her only the bare necessities, and treasuring every precious encounter, place or moment that she has experienced while traveling.
Her story was posted and made known on Facebook by Ekaterina Papina, who met Yelena during her trip to Vietnam and explained how the super-grandmother wanted to invest her pension funds in something really special, that would leave an indelible mark in her life and memory.
While traveling to wonderful places, eating exotic foods, and meeting new and interesting traveling companions, Yelena has become an incredible "social media grandmother".
Consequently, it no surprise that she is a source of inspiration for many people and a symbol of incredible tenacity, curiosity, and the desire to live every moment of life as fully as possible.