A woman finds her beloved dog in an animal shelter after desperately searching for him for two years!
At times, the use of social networks seems to be able to almost miraculously resolve issues and reunite people from all over the world.
In fact, people who have not heard from or seen each other for many years can often experience random or unplanned fortuitous online encounters that are extremely moving, thanks to the Internet and new technologies.
This is a bit like what happened to this woman from Ukraine, who in 2017, lost her male dog named Lord, in unclear circumstances, and who two years later, thanks to a post on Facebook by an animal refuge shelter, was able to find and embrace him again.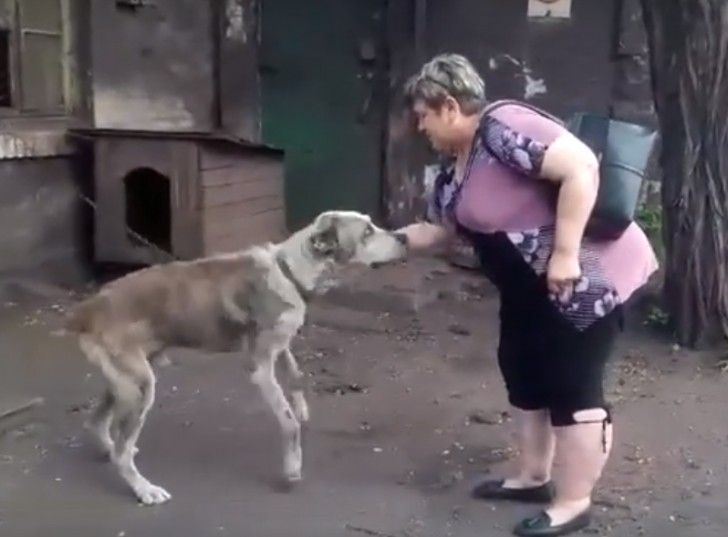 In 2017, the Ukrainian animal refuge shelter had received a stray male dog ​​with intense blue eyes, that was in a state of clear physical deterioration.

After improving the dog's health and consequently, his appearance in the following months, they took photos of the dog for their image gallery on their Facebook page to start the process of finding and entrusting the poor dog to a loving family that would take care of him.

However, they were not aware that Lord already had a family that had been looking for him for a long time ...
When Galina Lekunova, the animal shelter manager received the telephone call, she could not believe her ears!

In fact, the woman calling was the previous owner of Lord, who claimed to have recognized her dog from the photos posted on Facebook and that the dog had been stolen two years before from her home garden.

When the next day the dog and his previous owner met again, their tears of joy and emotion greatly touched everyone present ...

And now, "little Lord" has finally returned to his family where he can once again feel ... at home!