Our relationship with our cousins is a precious asset that no child should ever give up
Gardens to explore, worlds to conquer, smiles and understanding looks and these are just a few of the many adventures shared with our cousins. 
This is because cousins ​​are among the first and best friends in a child's life ... cousins ​​are like brothers or sisters, therefore, they are a precious commodity! 
I still remember the bicycle rides, swinging on a swing set, running until we were out of breath, and our skinned knees! And, I especially remember our almost instant understanding and complicity. 
And, also today, even if life sometimes separates us, my cousins ​​are still dear friends to me. 
Those with whom I shared childhood, those with whom I built so many sweet memories.
And my experience is certainly not isolated.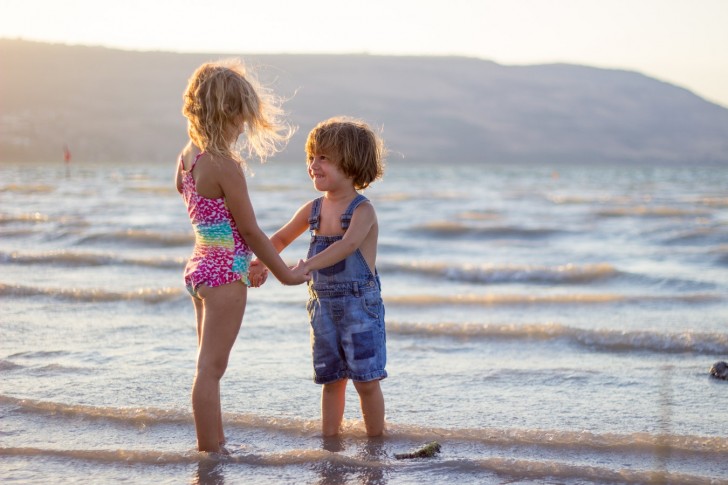 Children need cousins ​​because they are often the first friends they have in their lives. With cousins, ​​you participate in the first childhood birthday parties, celebrate Christmas together, and share your family life.
Cousins are, therefore, fundamental in the lives of children.
Cousins ​​are really precious and very special also because they are the first companions to "imitate", if they are older, or to "guide" if they are younger. They are the siblings that perhaps you never had and from which you would never want to separate.
Sometimes, you both live far away and the moment of departure, after a visit is never easy ... but then again, how nice it is to meet again! Maybe a little more grown up, but always with the same desire to be together.
Cousins ​​are also important because, being part of the same family, they know the family history and dynamics well and are, therefore, able to understand you more than other people.
They share with us the best moments and the worst or our most difficult times, reminding you that you will never be alone.
You may not see each other for a long time, you may not hear from each other often, and yet, when you meet again, you see the same eyes and the same complicity that you had as children.
Children really need their cousins ​​and if you are lucky to have them, do not forget to tell them how important they are to you and how many good memories you share together.
If, on the other hand, you are a parent, then remember how important cousins ​​can be to your children.
Give your children time, time to live together with their cousins, to build memories, to build a unique and special relationship that will last forever.