She gives birth to a baby girl at the age of 60, but shortly after her husband leaves them because the baby cries too much
The true story that we are about to tell you seems almost unbelievable!
But not only does it show us how today, we should no longer be astonished by anything, it also shows us how the maternal instinct never ages!
Living proof of this is a Serbian couple, Atifa Lijajic and Serif Nokia, who had the rare fortune of having a baby after they both were over sixty years old. But not all miracles have a happy ending.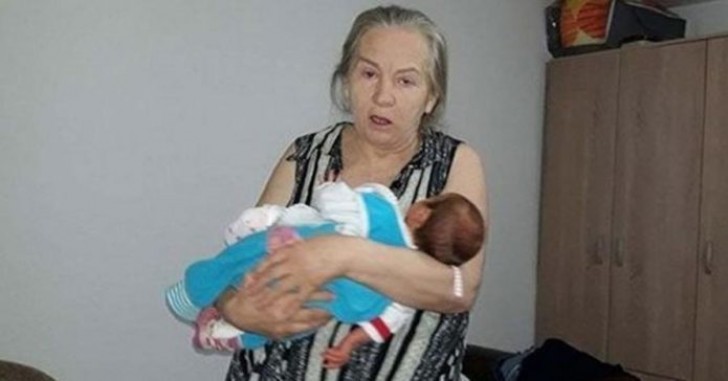 Serif, at the age of 68, was not sure if he really wanted a child or if he had the necessary skills to raise a baby properly, yet he decided to support the will and desire of his wife Atifa.
Especially, after the years of bad news that the elderly couple from Novi Pazar in Serbia had always received regarding their infertility which had progressively weakened their hopes of ever producing an heir to the family.
But then suddenly, his wife Atifa was pregnant!
The couple, during this unexpected pregnancy, experienced some complications, but in the end, everything went well, and the good news arrives: it's a girl!
Atifa and Safir decide to call her Alina, and she is a very lively baby girl, who had never stopped crying since she was brought home from the hospital! And it was precisely this last aspect that finally got the best of the baby's elderly father who decided to leave his new family --- with no ifs and buts about it!
"I am 68 years old and I have a weak heart. It is not possible for me to rest or to sleep for a whole night,"' said Mr. Nokia, citing the reasons why he decided to distance himself from the delicate and new situation he was forced to face with his wife Atifa.
Now Atifa finds herself having to raise little Alina, all by herself, without a stable job or the amount of money necessary to guarantee a good life for her only daughter.
Furthermore, despite being distantly related to Serbia's Minister of Economy and Trade, Atifa does not have any close relatives who can help her with Alina every day. Therefore, she is even more grateful for the selfless help given to her and Alina by the ordinary citizens in her town, Novi Pazar.
With all due respect to her husband, Serif, who has made his decision, but now he will not see little Alina grow up, this daughter born of a woman whose strong desire to be a mother never ceased, despite her age.