What does it mean not to have your mother near you on Mother's Day?
The death of a parent is something for which it is impossible to prepare. The moment in which it happens will hurt like almost nothing else in life.
Yet, that day is one that very likely, sooner or later, everyone will experience. This should not frighten us, but instead, make us realize how valuable the moments are when the last goodbye can still be said to be far away. 
Mother's Day is usually a day full of joy, one of the many occasions to show a very special woman in our life all the love and gratitude we have for her.
Instead, for those whose mother has passed away, it is a day in which memories, pain, and resignation all combine to create a mix of feelings.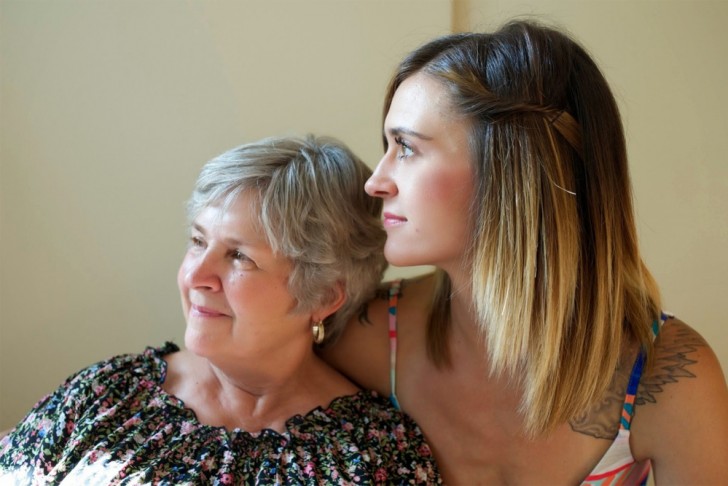 When the news of the death of one's mother arrives, the world almost seems to stop. Yet, it seems to us that nothing has changed in life, because we can still perceive her presence, even if we know that we can never look her in the eyes again.
All her things are still scattered around the house, her number is still on your smartphone, but, no, in reality, she is gone.
There will be many people who will try to help alleviate the pain of your loss, but no amount of comforting will ever be able to heal such a wound. Only time, perhaps, can do that and it will transform sadness into memories, absence into a promise.
Spiritual faith is also very supportive: the belief that one day we will again be able to feel our mother closer than we can feel her now.
Every year, on Mother's Day, we stop to reflect on the importance of having our mother still in our life. So, it is normal, then, to feel that we have to give her a gift, to give her something that can symbolize our love and our gratitude.
If for many people, Mother's Day is a happy occasion, for many others it is hard to feel like celebrating. Instead, the persistent feeling of being "orphaned" and of being deprived of a large part of one's heart are the prevailing sentiments. Consequently, all that remains is to go back in time, with our memories, pampering ourselves with the recollections of the good times we spent together.

Furthermore, in regards to Mother's Day, one also feels the need to directly tell those who can still hold their mother in their arms --- stop your hectic lives! Don't always say "I'll call you later", but put aside everything you are doing and talk to her. No one can know what plans life has in store for us and when, sooner or later, you will have to say goodbye to her.

So, enjoy Mother's Day, but make sure that it is not only one day. In fact, every day is a good day to let your mother know how you feel about her, even if it is only with a loving glance. Besides, mothers do not need gifts to love and understand their children.

The greatest regret of those whose mother has passed away is that they were so "blind" in the past. And that they did not see, or did not want to see, the moments when their mother only needed a little company, to feel, once again, close to her children, so busy living their own lives.

No one knows when it's time to say goodbye: therefore, please remember to honor and celebrate your mother.
Here's wishing all mothers a very special Mother's Day! ♥💕♥