21 photos that prove living with a Newfoundland dog in your home is a lot of fun!
1. A nice body guard for the little one!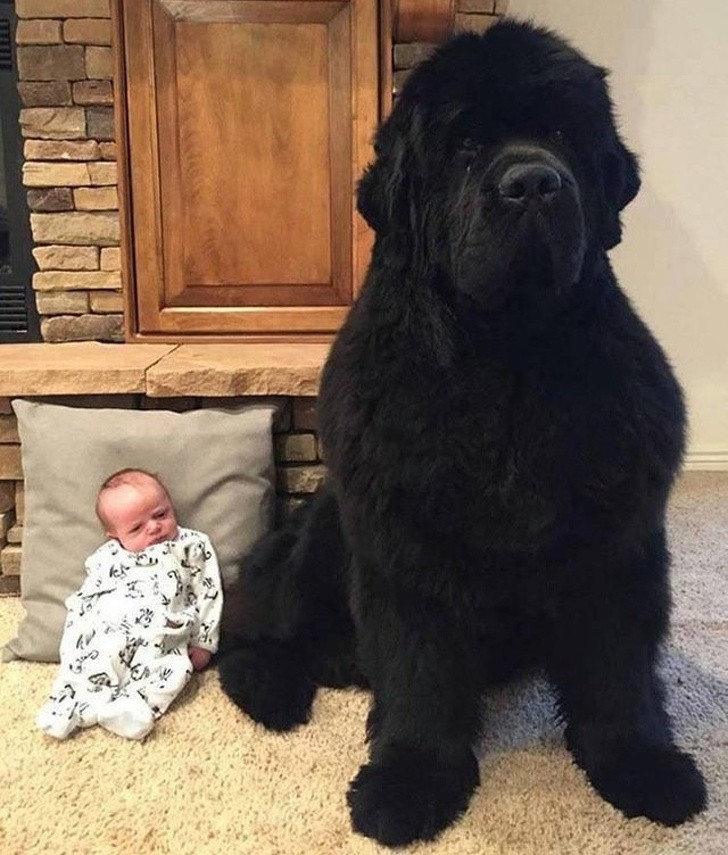 2. Is he thinking about when he will become a mountain of hair?
3. Newfoundlands are always hungry, you know!
4. Her name is Aurora. And she is stunning!
5. And to think that these two "puppies" grew up together ...
6. Same coloring and size!
7. This beautiful Newfoundland has just been adopted! Wouldn't you say he looks happy?!
8. Elegance and sweetness.
9. Tell the truth, you thought it was a bear!
10. With a Newfoundland dog in the house, there is always an extra friend to embrace!
11. Wouldn't you like to hold it tight to your chest?
12. This Newfoundlander has yet to understand that it is not transparent ... let alone small!
13. A one-on-one chat
14. A life companion.
15. Just got back from the hairdresser! What do you think?
16. The sea is the best place for a Newfoundland dog!
17. Taking a little nap with a Newfoundland dog ... unforgettable!
18. They always want to be eternal puppies.
19. Ready to buy a bigger car?
20. Sooner or later it will become a real problem to hold it!
21. A well-deserved rest for a beautiful Newfoundland dog.