She spent her whole life in chains but now she knows what it means to be loved and to be able to move freely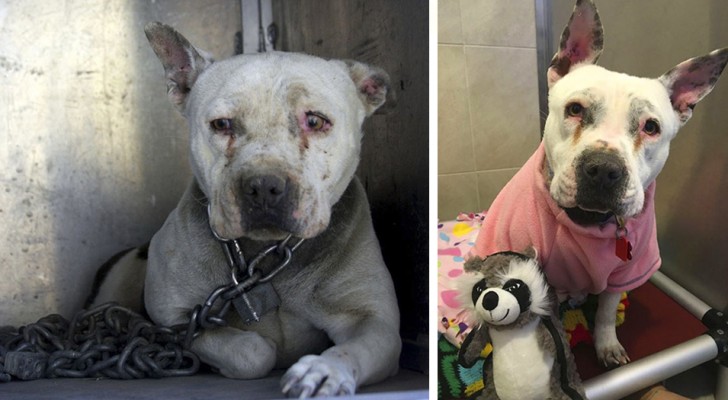 Advertisement
For many people, keeping a dog tied to a chain for most of the day is completely normal.
In these conditions, however, the animal suffers terribly because it cannot enjoy any freedom of movement and in some cases, it can also develop extremely aggressive behavior.
The fault of all this is certainly not the dog's, but of those who force it to live within a space that measures only a few feet. 
Violet is a pit bull that had probably been chained up all her life. In fact, when the volunteers arrived to save her, they discovered a severely traumatized dog.  
Advertisement
Violet was rescued along with five other dogs from a property in New Mexico.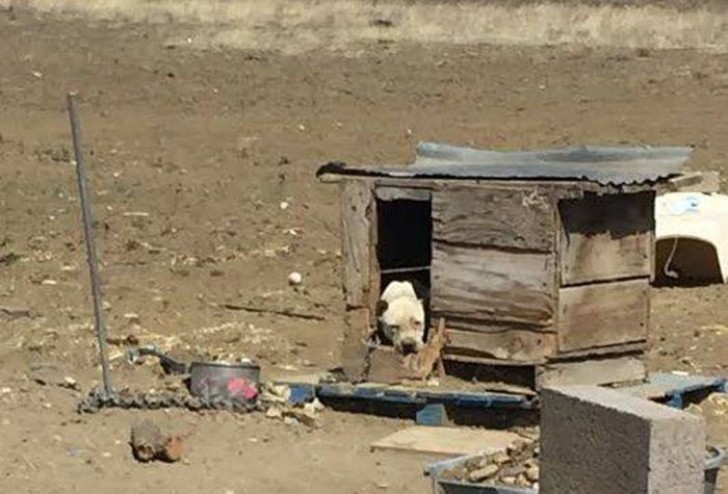 In New Mexico, where this incident took place, it is illegal to keep dogs tied to a chain during any long absences of their owners.
In fact, from the research carried out by the volunteers at the animal association New Mexico Dog (NMDOG), it was discovered that the owner of Violet and the other dogs, was actually serving time in prison.
Apparently, no one was looking after the animals, and they had been abandoned and left to themselves in the yard at the back of the house!
Advertisement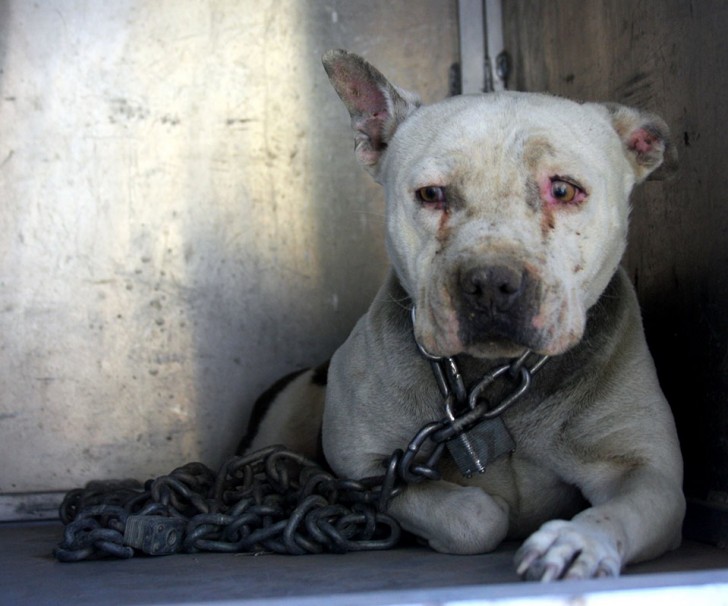 Violet was 2 years old when she was found and most likely, she had spent most of her life tied to a heavy chain only a few feet long. After the rescue operations, all the dogs were taken to the vet for medical tests.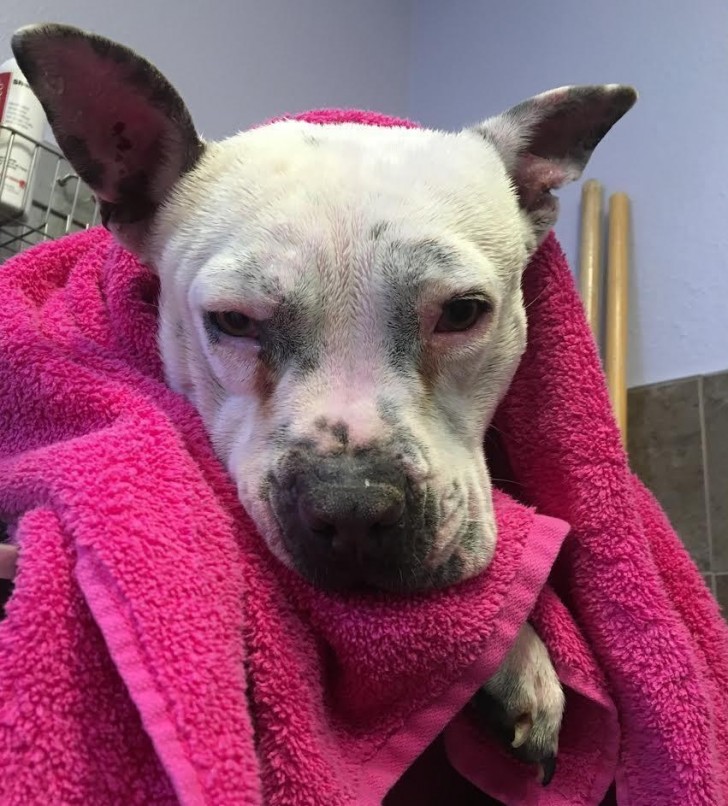 Violet had severely sunburned skin and she was very weak. She also had an infection caused by a parasite that was literally eating her fur.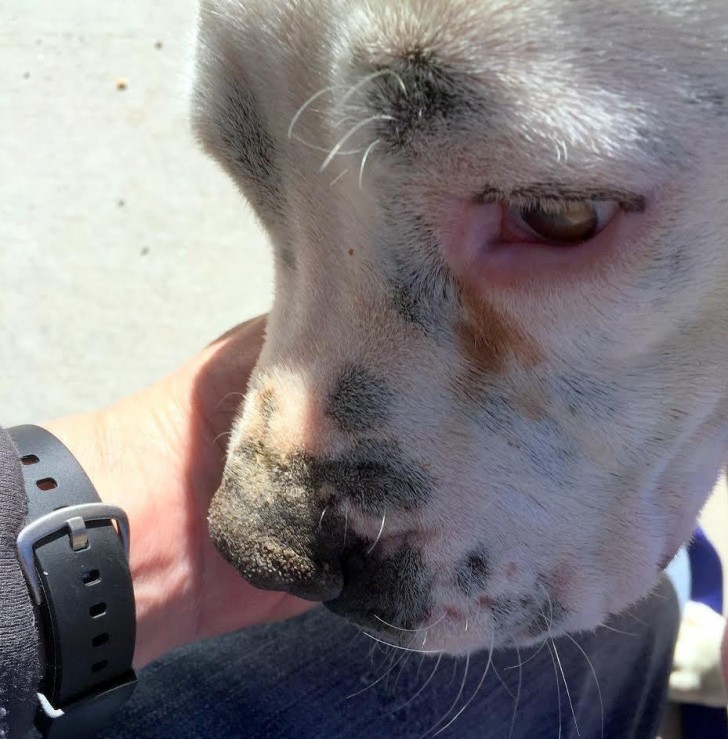 "Violet was very frightened. If you moved suddenly or too fast, she immediately curled up on herself into a ball, in fear of being hit. I can't imagine what had been done to her. However, despite this, she always shows positive intentions and good behavior," said Angela Stell, founder of the NMDOG association that had rescued Violet.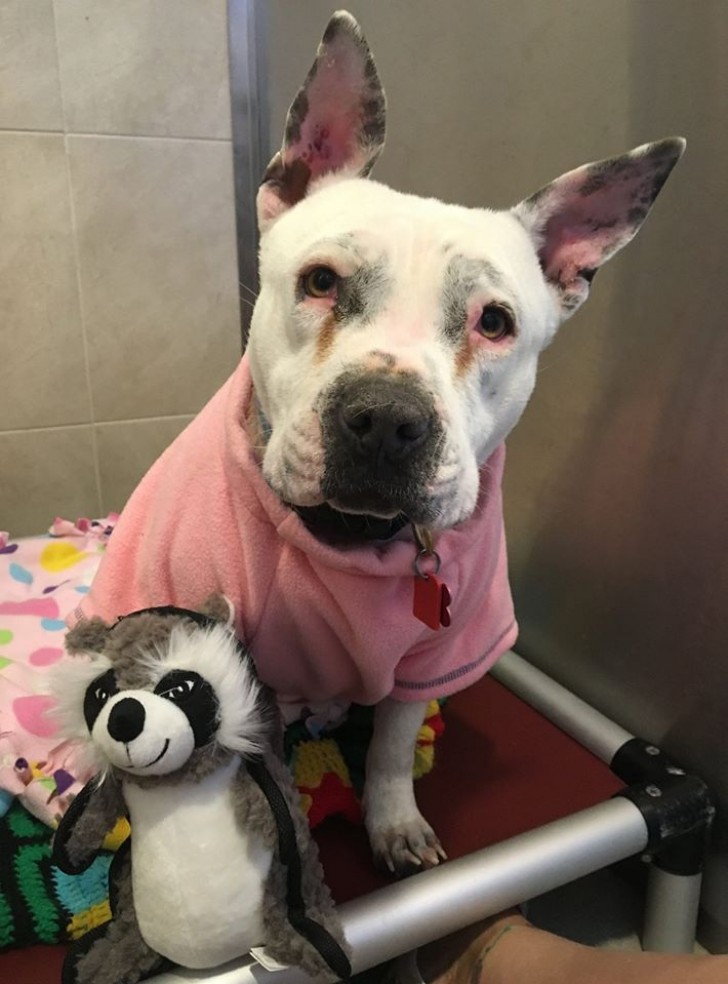 Violet has gradually recovered and today she is a healthy dog, although she is often still scared. "She is very sweet and she has been opening up to the staff at the animal clinic. She really loves her stuffed animals; once I caught her playing with her toy raccoon as she looked around to see if anyone was watching her. She has discovered that the world is much larger than what she could explore attached to her chain.", the volunteer added.
Advertisement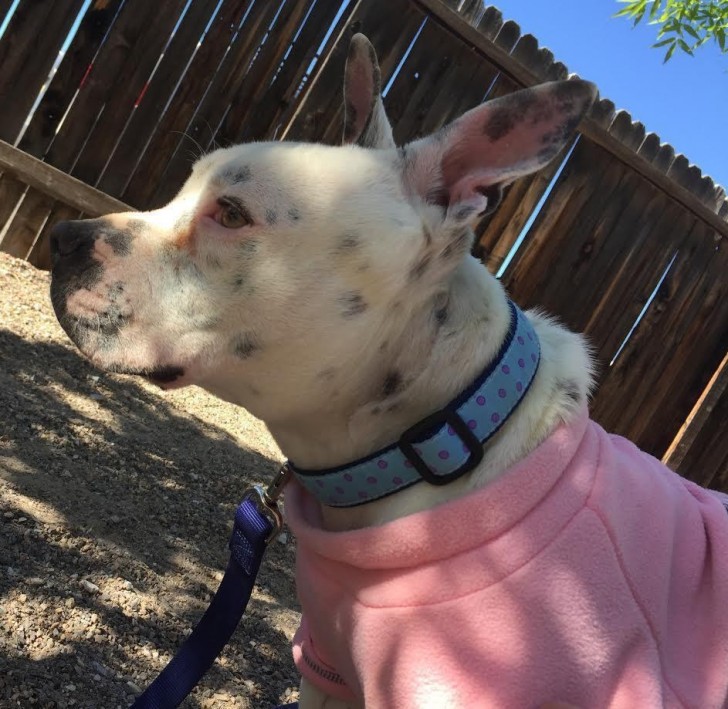 Finally, now Violet can live the life of a puppy dog. She can play carefree, surrounded by people who take care of her. "She is very playful, we are sure she will be able to put all her past behind her", say volunteers at the animal clinic.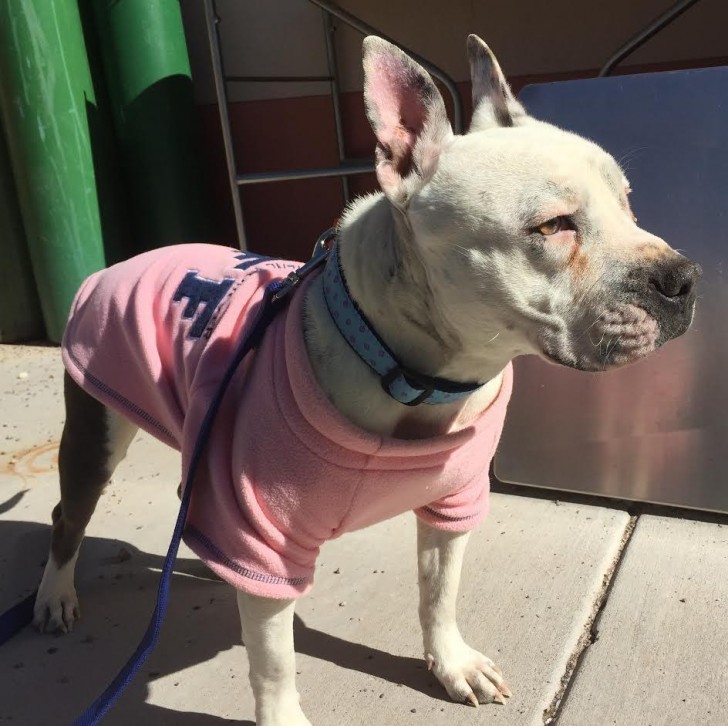 Violet must still receive some care and must also be sterilized, then she can be placed in foster care.
"For her, what is needed is a family that treats her like one of the family, that can keep her inside most of the time because her skin is very sensitive to the sun. She must be treated like a little princess", said Angela.
We are sure that Violet will find a home and that she will remember those bad days as water under the bridge!
Advertisement