The way this puppy thanks this woman for adopting it moves us more than a thousand words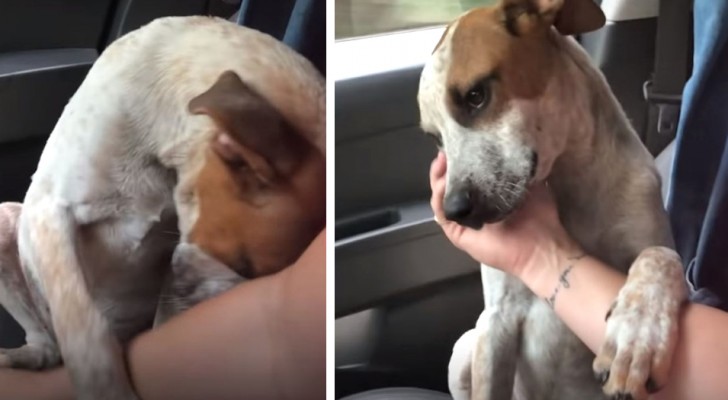 Advertisement
If you have ever visited a kennel or animal shelter, you could not have helped but notice the expression of the four-legged occupants, with their look of sadness mixed with hope.
Every dog or cat waiting to find a home, without any words, clearly demonstrates how much they desire to be adopted.
There are specimens that have been abused, others that have been abandoned, and they all have one thing in common --- the need to be loved.
Advertisement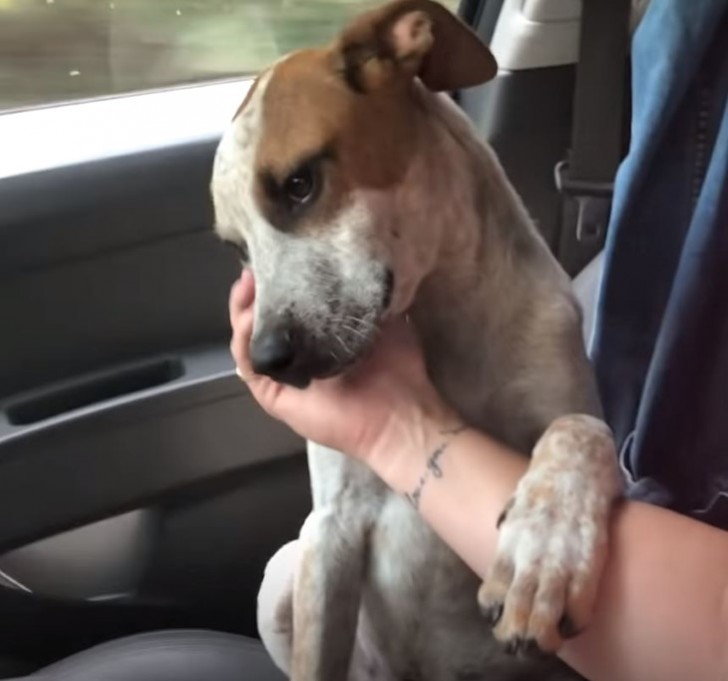 This story has as its protagonists a puppy and its new owner, the meeting place was not the most pleasant but what counts in all fairy tales is only the happy ending. It was a day like any other, one of those in which each of the little animals living in the shelter perhaps wondered if it would be the last to be spent in a cage and the first under another roof in a real home.
A woman entered the kennel in search of a soulmate with big eyes and a wagging tail that could ease her solitude a little. As soon as she laid eyes on the little mongrel puppy it was love at first sight. The puppy had experienced an unfortunate history of violence and therefore bad relationships with human beings.
Consequently, the woman wondered if the puppy could adapt to living with her. And if with time, care, and kindness, the little puppy would be able to overcome its fear and mistrust. In any case, once the administrative formalities had been completed, the puppy was placed in the car, and the new owner decided to document their first moments together by making a short video with her smartphone, which later went viral on social media.
Advertisement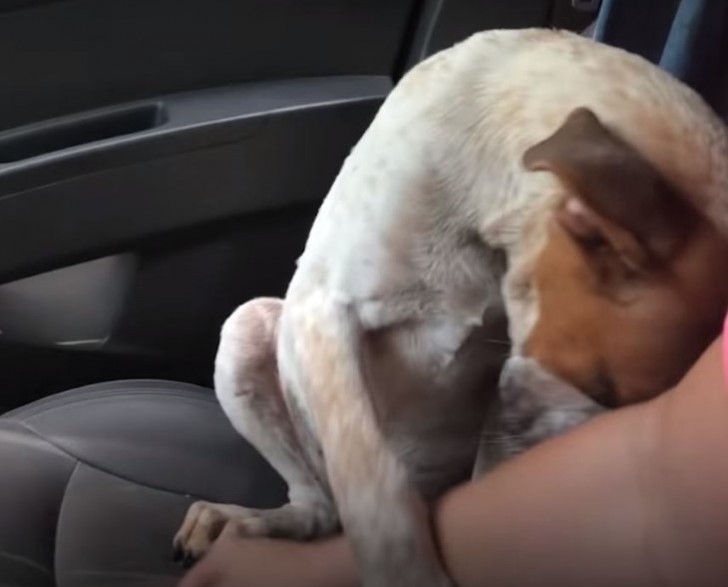 In the car, after a few moments of uncertainty, the puppy expressed its gratitude for having been "rescued" and for having received as a gift -- a new life. The tenderness with which the little dog let himself go to the woman's caresses and cuddles was so touching that it moved the woman to tears.
This short but wonderful video portrays the two traveling by car and perfectly captures the moment when the puppy finally understands that he is, indeed, "going home".
Many cats and dogs like the lucky one in our story are waiting to be welcomed into a loving family and this video is just a small testimony of how much happiness can both be given and received at the same time.
Advertisement