A journalist enters a kennel in an animal shelter to write a story but a dog does not stop embracing him and in the end he takes it away with him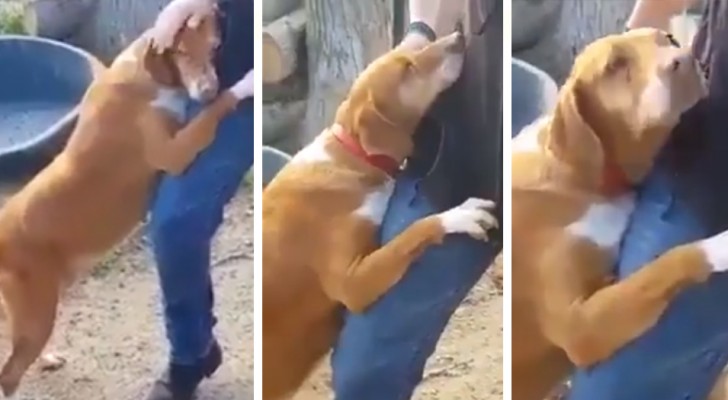 Advertisement
Letting a dog come into your house, and in general, into your life, is a very important decision that should not be made lightly.
The main danger is that soon you may realize that you are not suited to taking care of a dog, which will cause the animal a lot of suffering. 
There are cases, however, where it is the dogs themselves that choose their owners and the story about this journalist who was sent to an animal shelter to write a story, is the living proof.
Advertisement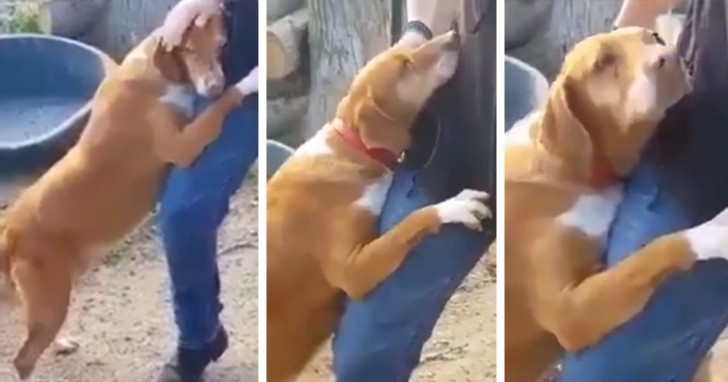 A journalist had been sent to an animal shelter in his city to gather useful information for the creation of a story. The man knew what he was supposed to do once he got there, but life was holding in reserve for him a completely unexpected surprise!
In fact, he never imagined that he would be leaving the shelter with a dog!
Advertisement
While interviewing the animal shelter volunteers and taking some pictures, a dog approached the journalist in search of some caresses and a few minutes later the two were already inseparable.
The dog, at least, showed no signs of wanting to let the journalist go! As a matter of fact, it was clinging desperately to the man's leg and begging for attention.
The journalist's heart softened and eventually, he took the dog home with him.
Who would not have done the same thing if confronted with the same scenario?! Moreover, in many cases, it is the animals that, with a glance, decide who their owner and master will be!
Advertisement