"My love, in a few years we'll miss all this craziness": a mother's reflection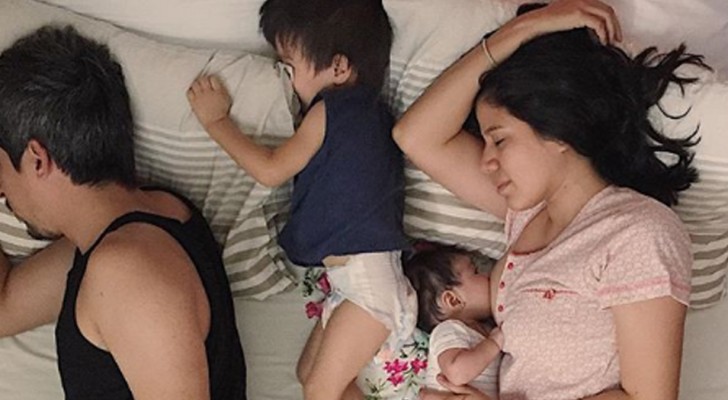 Advertisement
The conception of a child is the highest expression of love between two people.
It is the curiosity of seeing that feeling of love materialize into a child's little body, of touching him or her with one's hand and not feeling it only in the heart.
It is also true, however, that when a child is born, the habits and living spaces of a couple are revolutionized. In fact, time, care, and energy, everything is absorbed by a being that constantly needs attention.
A mother and wife wrote a letter to her husband and she talks about the chaos that very often risks intruding into a couple's relationship and eventually dividing them.
Children are important, but let's not forget to take care of that feeling that led to having them.
Advertisement
This chaos will not last forever. The days full of activity and confusion spent raising small children will pass.
One day, we will no longer be tired. We will no longer be worried, without ever stopping. We will fall asleep without having to say anything. One day there will be no more scribbles on the walls or toys scattered all over the floor.
The soccer games in their bedroom will end. There will be no more small voices crying every five minutes calling for mum or asking us to tell the same story for the tenth time.
At some point, they will stop needing us. One day we will get our space back. And we will not be so tired to go out at night. We can go out to eat and actually eat.
We can have long and deep conversations without being interrupted. And I will be ready to write this new chapter with you.
Because before them there was just me and you. And after them, it will be like that again.
Meanwhile, let's enjoy this beautiful, magical, noisy chaos that we have created together.
Advertisement