7 children and a lot of love! The wonderful story of a family that is very special ...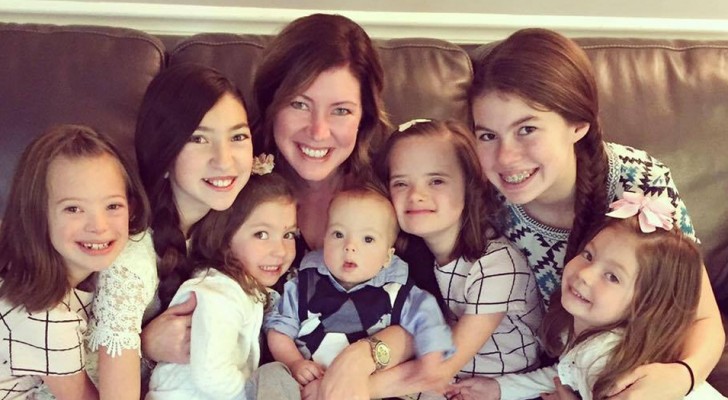 Advertisement
This is the story of Kecia Kox, a woman and a mother with a big heart that she has shared between her seven children.
It may seem like one of many stories with a bittersweet flavor and also a little bit romanticized. But it is not like that at all.
It would seem that we are used to living more and more in a world where some say that love is disappearing and hatred is becoming the only means of communication between human beings, but this woman speaks to us using a different language. 
Advertisement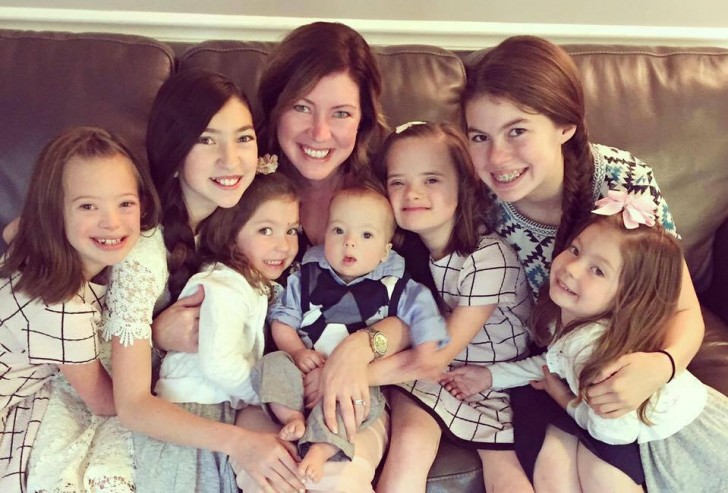 Kecia's story begins at the age of 27 when she decides with her husband that they want a third child. Pregnancy seems to proceed well until the end. During the delivery, however, something happens that will change her life forever.
In fact, after having given birth to her baby girl, Bree, with a Cesarean section and after the doctors placed the newborn baby under observation, Kecia was informed by her doctor that her daughter had Down's syndrome.
Advertisement
At that precise moment, this woman's world seemed to collapse on her. She cannot understand how it was possible and initially refused to accept her daughter, but then love entered her heart when the little baby's tiny hand gently grasped her fingers. Since then the life of Kecia and her family has changed forever.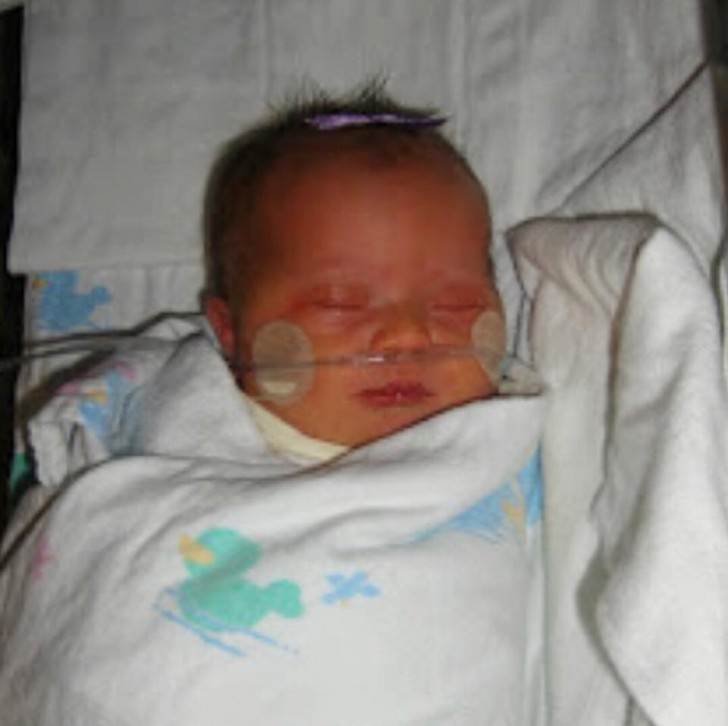 A few years later, Kecia and her husband wanted to have a fourth child, but after several complications, they decide to consider adoption. During their research in an orphanage in Ukraine, Kecia's interest focused on one child in particular.
It was the little girl's sad eyes that attracted Kecia's attention, as well as the little girl's story. In fact, the little girl is one month older than Bree, has Down's syndrome and spent her first three months of life in intensive care and had been in the orphanage for four years. Kecia and her husband decided to adopt the little girl.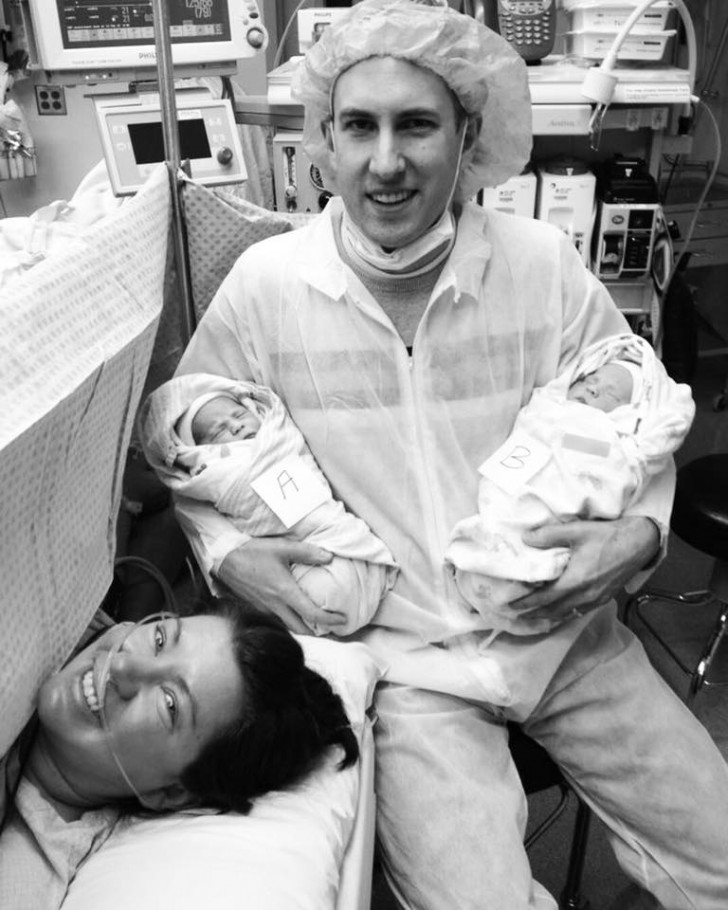 At first, it was not easy to gain the little girl's trust, but thanks to the love of her three sisters and her parents, things got better day by day. However, during this same period, something unexpected happens to Kecia --- she discovers she is pregnant with twins.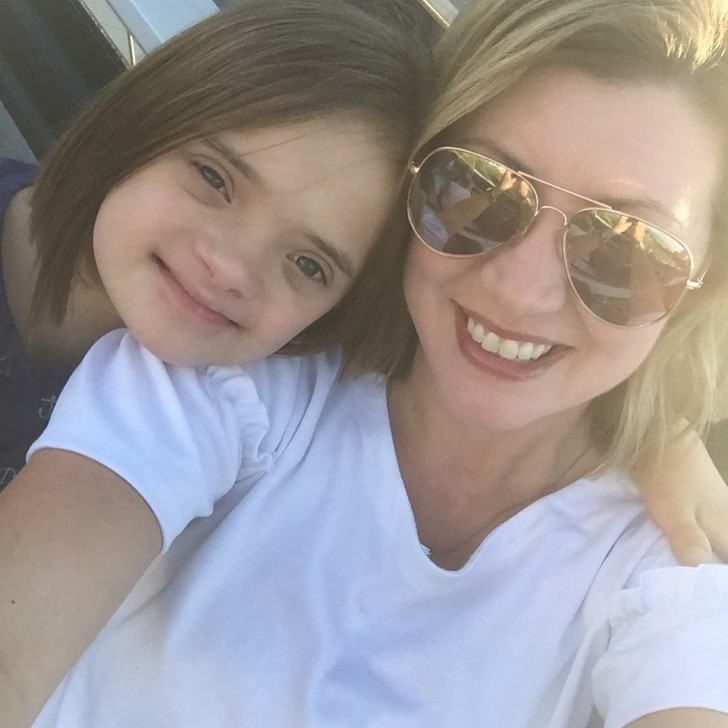 However, her new pregnancy had various complications. The two twin babies, in fact, were affected by feto-fetal transfusion syndrome (FFTS), that is a pathology that has to do with the unequal distribution of blood in the placenta of the monochorionic twins.
Nonetheless, thanks to the immediate intervention of the doctors, they managed to save the little ones. The twins, also girls, are now in excellent health.
Advertisement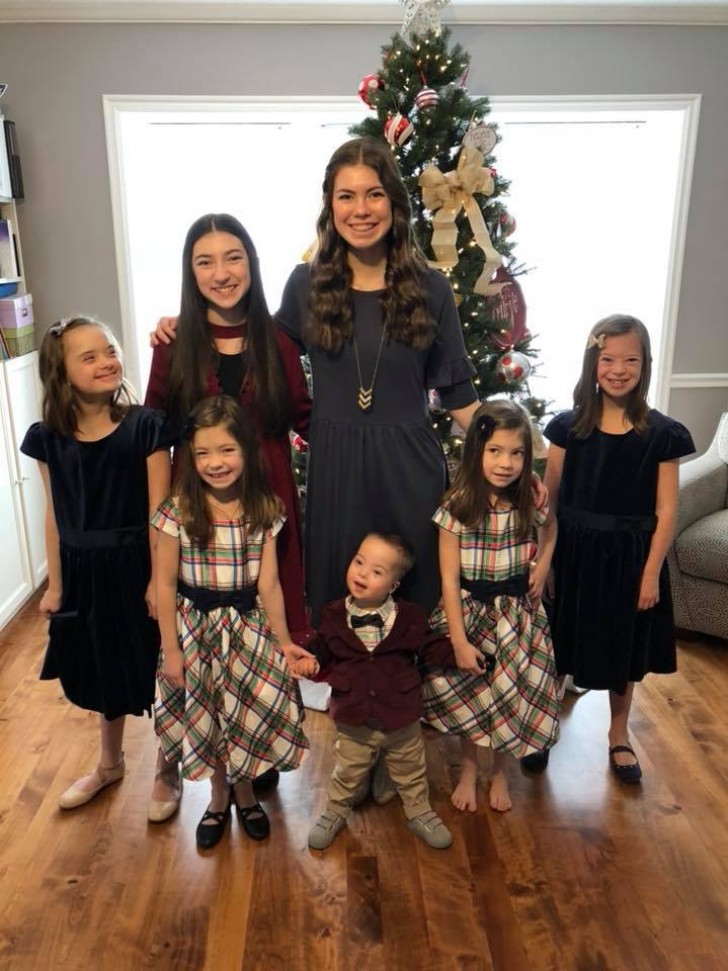 In 2015, Kecia learns that a little Ukrainian boy, also born with Down's syndrome had been left at an orphanage. The woman does not think twice and she, always accompanied and supported by her husband, adopts the little boy.
Now, the family is finally complete with six daughters, one son, and two parents. Here, love is the only language that is spoken and it has crossed every geographical boundary and every social barrier.
Advertisement