18 images comparing parents with their own children years later and they are identical
 1. Mom and daughter with the same "mischievous" expression!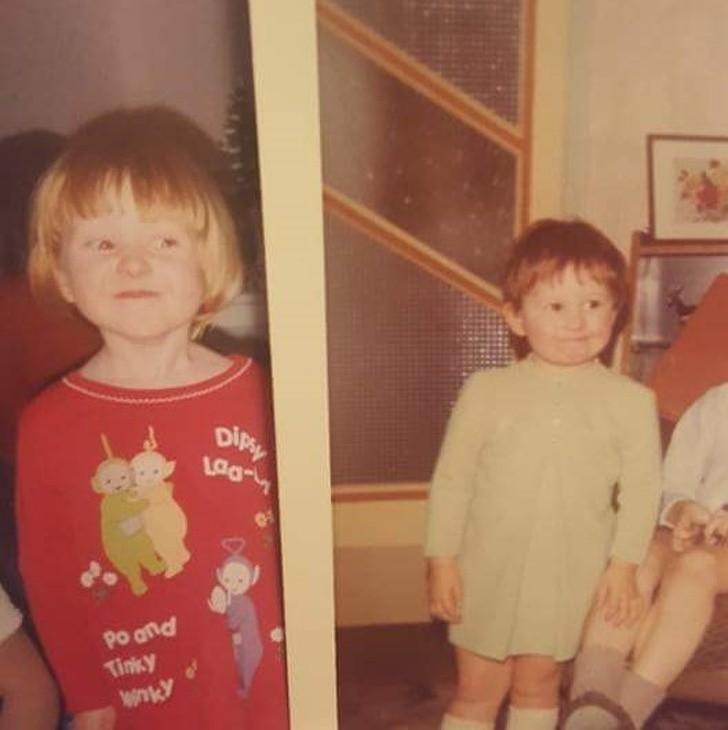 2. "My mother and I, both at the age of 15"
3. Father and son of the same age ... a chip off the old block!
4. "I recreated a picture from 30 years ago with my father and me at 5 weeks old and now that's me and my daughter at 5 weeks old."
5. Mother and daughter at the same age
6. "My mother and I are the same age exactly 30 years later. There is only one small difference ..."
6. The same age, same features, and the same seriousness ...
 8. "My son and I at the same age, I was dressed for Halloween and he is doing the same thing today"
9. "Me with my father"
 10. A tradition that has been handed down from generation to generation!
11. "My dad and me in 1990 and me and my daughter in 2016."
12. "My father and I at the same age (28)."
13. An impressive resemblance --- the same as 30 years ago!
14. Father and son or the same child?
15."Me and my son at the same age."
16. Years and generations have gone by but the smile is always the same!
17. This little girl is identical to her father!
 18. This time, however, the little boy is identical to his mother!