A couple buys an old truck on eBay ... and turns it into a breathtaking camper
Many of us dream of abandoning everything to travel around the world. There are those who can find the courage and the opportunity to do it, and those who cannot. Well, an English couple, Iona Stewart, 27, and Martin Hill, 38, are among those who were able to do it!
In fact, in May 2018, they bought a large truck on eBay, that had been used for bread delivery, and turned it into their dream mobile home. Now, wherever their heart takes them, their new home goes with them.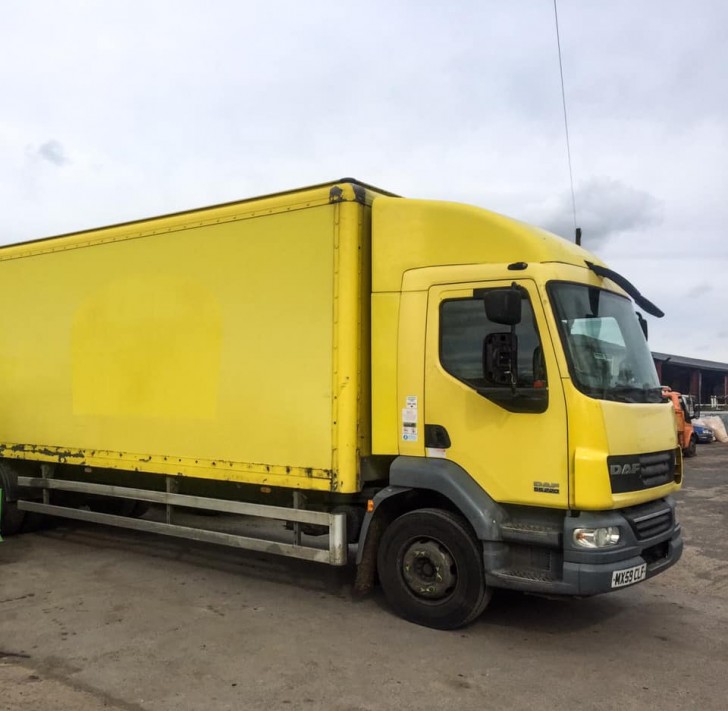 Everything started in 2014, in front of a few glasses of beer, when Martin suggested to Iona that they buy a truck and turn it into a house in all respects.
Although at the time, it may have seemed like an idea that could never come true, the couple actually realized their dream in May 2018, when they bought a large truck on eBay for only $4673.51 USD (£ 3,600 GBP).
The couple immediately set to work and begin to restructure the truck to make it habitable. Martin was mainly involved in the construction work, while his fiancee, Iona managed the internal space and furnishing.
Their new home was completed in mid-October 2018, after four months of hard work. Their truck is small compared to traditional mobile homes, but it is equipped with all that they need and everything has its own place and space!
After selling Martin's pub in Nottingham, the couple immediately set off on a journey to discover Europe in their dream mobile home.