Nails decorated with the ultrasound of your child! Here is a new and bizarre fashion that is sweeping England!
Sarah Clarke is a beautician from Durham County in England who has become famous for a very original idea regarding nail art.
Nail art now has been known and practiced for many years and the nail art that currently can be seen would dwarf the most creative painters!
Nowadays, nails are decorated for parties and holidays, long and pointed, and painted with bright colors --- but none of these, however, are up to the standard of the nails that only this young English beautician can do!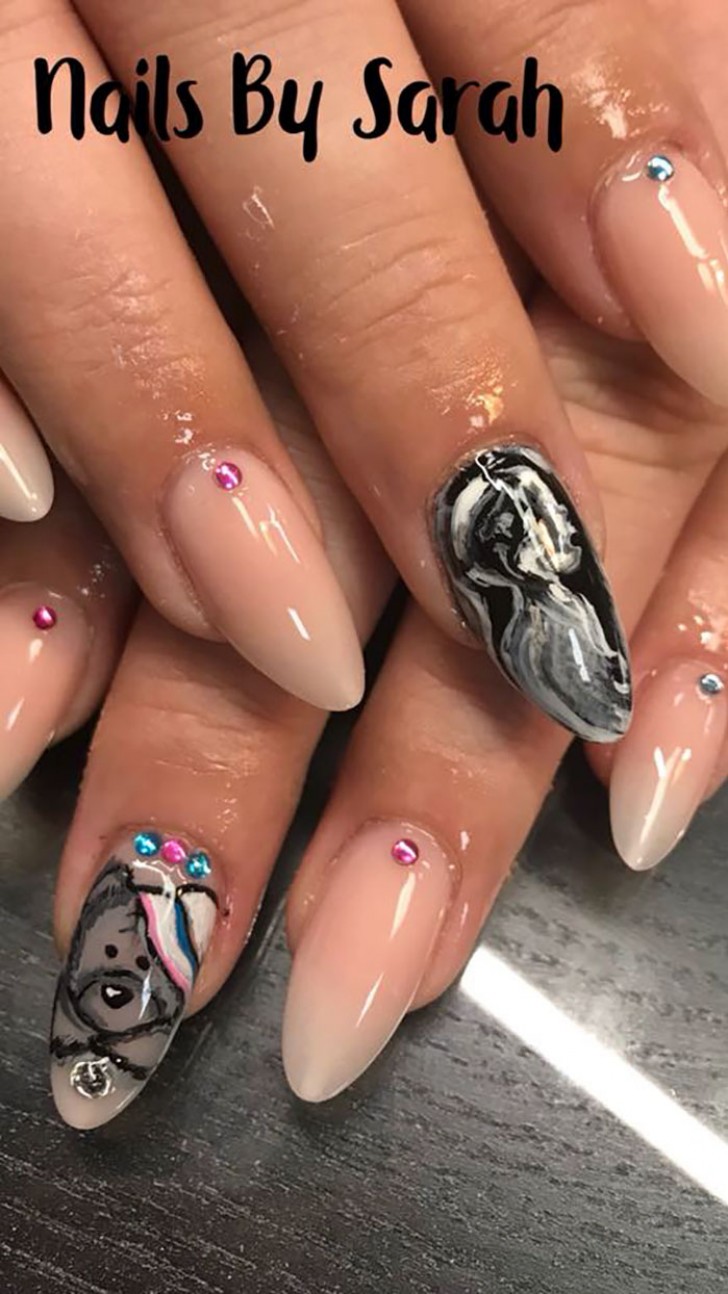 Looking at an ultrasound during pregnancy is a moment that no parent will ever forget. It is the first time in which parents "meet" their child and realize that everything that is happening is real!
The idea for this nail art came from a client who one day presented herself at the beauty salon with a very special request, namely, to ask Sarah to reproduce on her fingernails the ultrasound image of her son who was soon to be born.
This client's bizarre idea was one that most beauticians would have refused, but was instead perfectly realized by Sarah who was in no way spooked by this unusual request!
The idea was initially born from the isolated request of a simple customer, but it has become in a short time one of the beauty salon's specialties thanks to the many requests and the impressive number of "likes" obtained after sharing photos of the result on Facebook.
Now the Serenity Hair and Beauty salon has become very famous thanks to this brilliant idea, and now all pregnant women and new mothers want their baby's profile on their nails!
Even though some people have disapproved of this initiative and they judge this nail art initiative to be bizarre and disturbing, most people have favorably acclaimed this beautician's idea and not only for her skill.
Today, so many people in the County of Durham want their nails to be done by Sarah Clarke that due to the huge amount of requests, she has started to produce applicable nail art stickers that can be sent even to those who do not live in her same city.
What do you think of this latest fashion that is so popular in the UK?