She tries to stop an unknown man of color from entering an apartment building and unforgettable lessons are learned
Although humanity has evolved at a technological and scientific level, still today many people often behave according to prejudices and stereotypes that do not honor us.
This is why we continue to hear in the news, stories of racism where sometimes both white people and people of color are unjustly and without a logical reason, labeled as "criminals".
Just recently, this happened to a young man named D'Arreion Toles, who, like every other day after work, was returning to the St. Louis building where his luxury apartment is located.
This caused a young woman who also lives in the same building to become nervous and worried and to become the protagonist of a scenario that was on the edge of reality.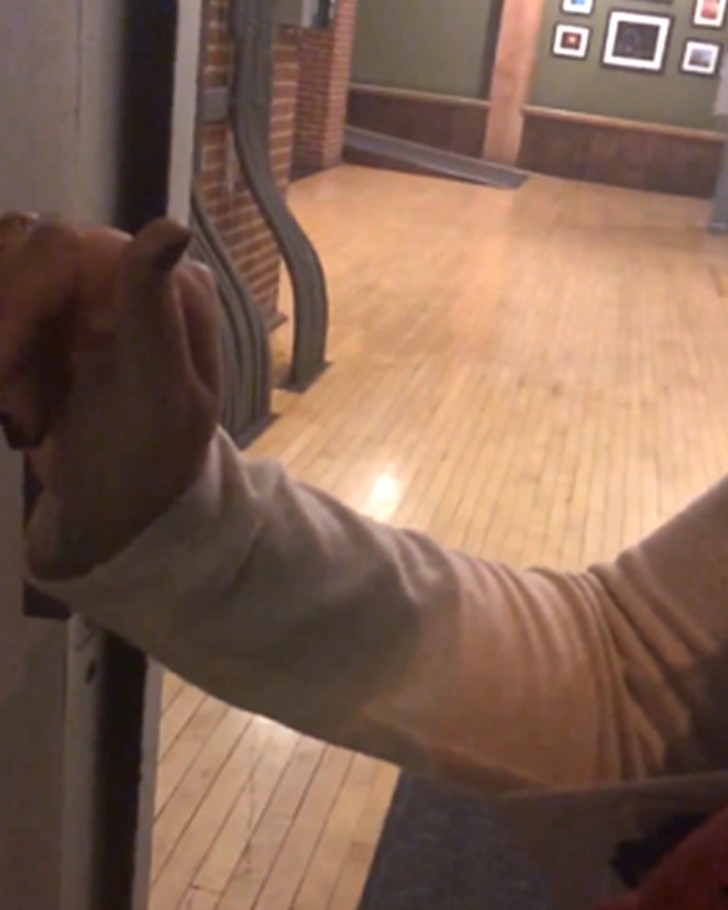 This edifying story comes from the United States and involves a young black man named D'Arreion Toles and a young white woman who had a seemingly racist attitude towards him.
In fact, the woman tried to prevent the young man from entering the building where his luxury apartment is located, in St. Louis, Missouri, because she felt insecure and uneasy about his presence there.
In fact, the young woman did not believe that D'Arreion actually lived in that exclusive area, perhaps due to his color, or also because she had never seen him there before, in any case, she tried several times to block the entrance to the door using her arm.
As you can see in the video, D'Arreion was stopped by the young woman who asked him his name several times, the number of his apartment, and to show her the keys to his apartment.
The scenario continued until the young man was able to free himself from the young woman who was questioning him and to finally enter the building. But the perplexed young woman continued to follow him in the elevator and in the hallway until he entered the apartment where he actually lives.
What is the meaning of progress, if some people still continue to have disrespectful thoughts and attitudes due to stereotyped ideas and beliefs?
The young man was able to shoot a video that he posted on his Facebook page and that went around the Internet, collecting millions of views and thousands of comments in his support.
The same thing is not true for the young woman because after a short time her identity was discovered, and her employers decided to fire her because their company has direct contacts with the public and they did not want to be associated with what appears to be discriminatory behavior.
We hope this incident will serve as a constructive lesson!