Spectacular tattoos that have turned scars into small works of art
A tattoo is a form of body decoration that has existed since antiquity; however, over time, the motivations behind it have changed. 
From being a community, social identity, or religious symbol, a tattoo has become a manifestation of a person's individuality. As a consequence, a tattoo is now chosen for its aesthetic value or as a way to commemorate one's personal history.
Recently, however, the "cover-up" tattoo is becoming very popular. This is a tattoo that transforms scars and unsightly marks on the body into artistic masterpieces! Here are some interesting examples.
1. A surgical scar --- but with "DIY" stitches .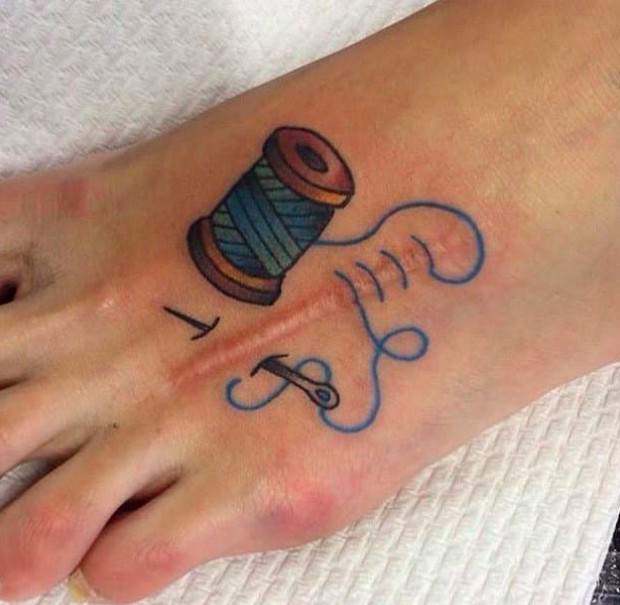 2. A mass of beautiful flowers that climb up and over an ancient scar.
3. Because we need to be able to see beauty even where it was thought to be lost.
4. So colorful and cheerful and it erases the scars from painful wounds.
5. When razor blades and pain have been vanquished, a Koi fish is perfect because as a symbol it represents strength and courage.
6. A delicate tattoo design to soften unsightly scars.
7. A magic zipper that leaves you free to look back at the past.
8. During and after the creation of a fantastic tree tattoo.
9. Another zipper, but this time minimalist and closed.
10. To be clear without giving too many explanations.