A child celebrates the end of his last cycle of chemotherapy and his joy will touch you in the depths of your heart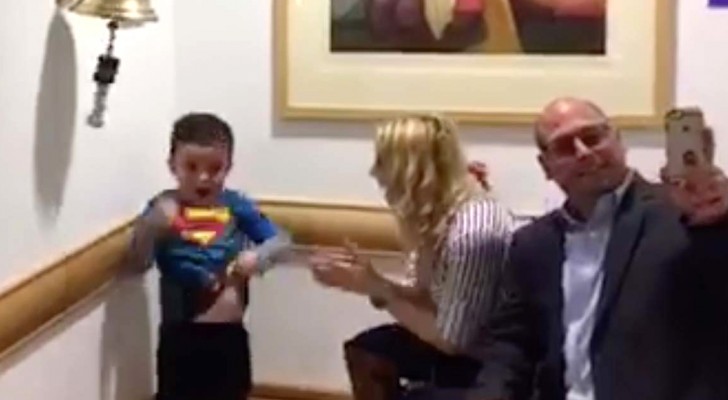 Advertisement
There are victories that deserve more than others to be celebrated. They are those in which you do not win a trophy or a medal, but something much more precious and indispensable: your life. 
Anyone who has struggled against diseases that seemed too big to be defeated knows what that means. A victory means the end of a nightmare, but above all, it is the beginning of something that will be better than a dream, namely, a normal life. 
In fact, that is something that this little boy, Jimmy Spagnolo, knows very well after years of chemotherapy and who now can finally enjoy his childhood.
Advertisement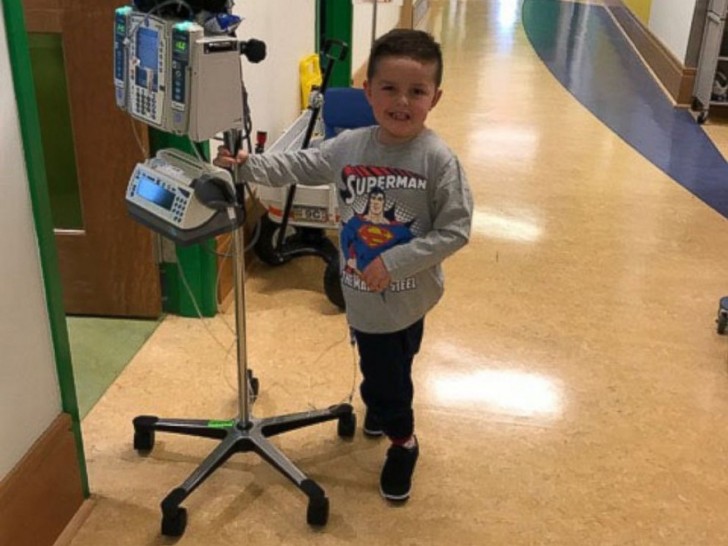 UPMC Children's Hospital of Pittsburgh
Jimmy Spagnolo was only four months old when the doctors diagnosed him with a terrible disease: a brain tumor. This is news that no one would ever want to receive, let alone the parents of a child who had just come into the world.
It was 2010, and since then began the ordeal of medical treatments, onerous and debilitating, the anguished expectations of the results, days, weeks, months spent in a hospital room.
Fortunately, the treatments were always increasingly more effective, which encouraged the family to continue to have hope and to fight together to move forward, to overcome this tremendous nightmare.
Advertisement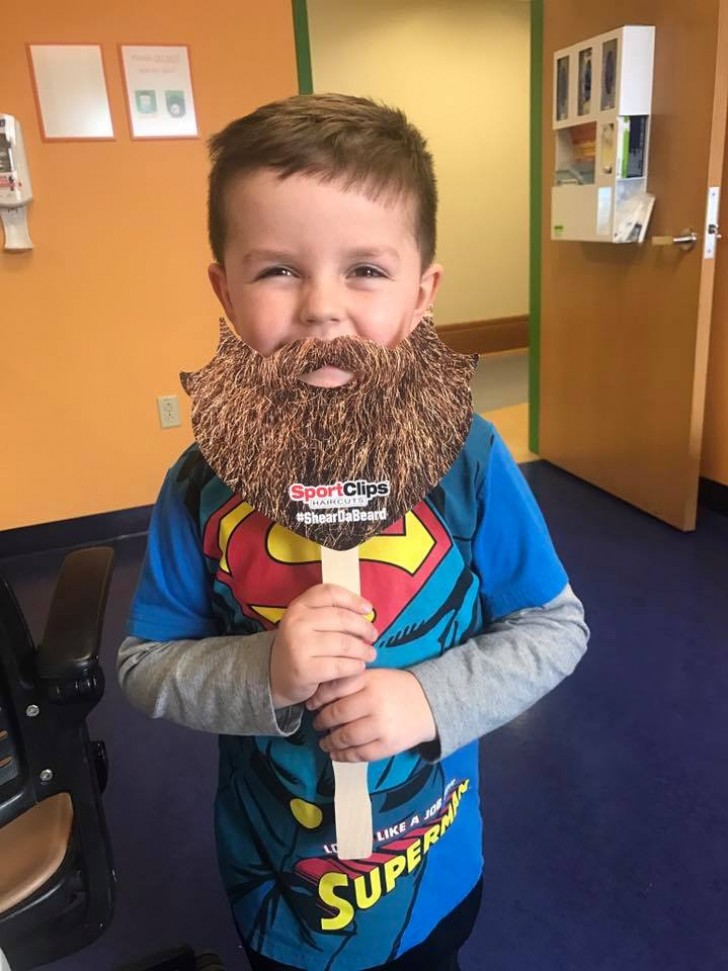 UPMC Children's Hospital of Pittsburgh
Finally, the long-awaited day has arrived! The moment when the last cycle of chemotherapy finally ends, which this time will really be the last. In fact, the results of the analysis showed that the brain cancer had been totally eradicated, and Jimmy could declare himself completely healed!
Imagine the joy of this little boy and his family!
That day Jimmy decided to dress up like his favorite superhero - Superman - and rightly so! He had, in fact, defeated an evil far worse than the enemies of Clark Kent.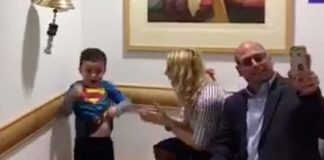 Niño celebra que ganó la batalla al cáncer en su última...
As is the tradition, in the United States, Jimmy then launched the signal of his formidable victory by ringing the bell, that in the cancer ward, is the sign that someone has made it and has defeated the disease!
The victorious sound of the ringing bell is a sign that expresses the irrepressible happiness of those who have won such a hard fight, and which gives hope to all the others still in the hospital.
The hospital staff at the - UPMC Children's Hospital of Pittsburgh - captured on video that exciting moment when Jimmy rings the bell. In the video, posted on Facebook, you can see the little boy jumping up and down crazy with joy - and you cannot but be overwhelmed, happy, and touched to see him after he has achieved the greatest of goals.

Best wishes to you, Jimmy!
Advertisement