A man who has Down syndrome kisses his father at the airport and the gesture of affection moved everyone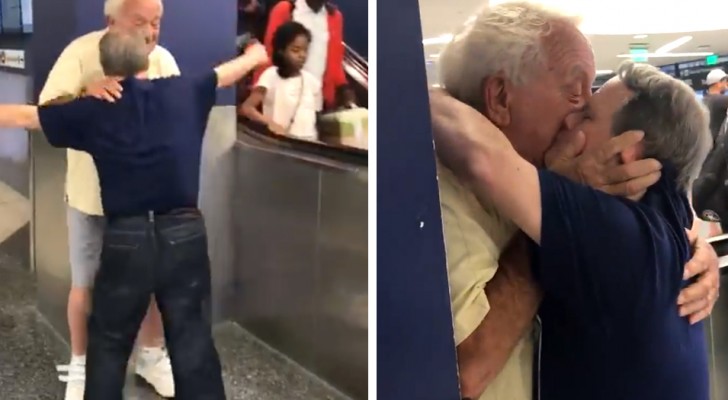 Advertisement
When one leaves for a trip, even when it is a pleasure, one is often accompanied by a feeling of melancholy for the people left behind even if it is just temporarily. Some feel this vague sadness more, while others are completely indifferent to it. 
Matt Cobrink, the man you will see in the video, is 53 years old and for the first time, he had traveled to New York to meet his favorite baseball player.
He had been away for only five days with his sister, but from the way he greets his father at the airport, it would seem to have been much longer. A very moving scene, indeed!
Advertisement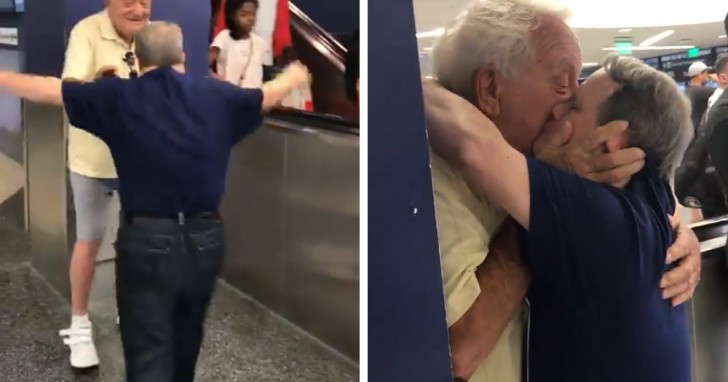 In 53 years, Matt had never spent so much time away from his 88-year-old father. This is why after only five days he greets him with so much feeling. He waits calmly to get to the end of the escalator, then heads for the man who came to greet Matt and his sister at the airport.
Advertisement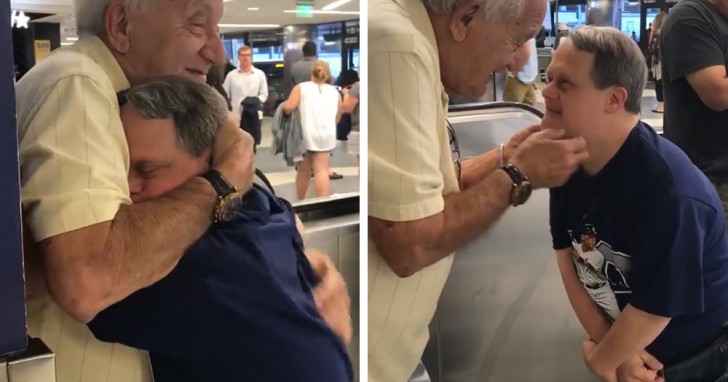 The person who filmed the scene was Matt's other sibling, his sister Marcy, who knew that it would not be a "normal" return, but that her brother would give everyone a lesson about pure love without restrictions.

Matt's love, is in fact, a different kind of love, but not because he has Down Syndrome. No, Matt's love is special, because it is lived to the fullest without the impediments that "normal" adults usually impose upon themselves. All those present at that moment could not help but to turn around and witness that splendid demonstration of affection and complicity between a father and his son.

A video that deserves to be seen!
Advertisement