These photos testify to the deep love that dogs have for food!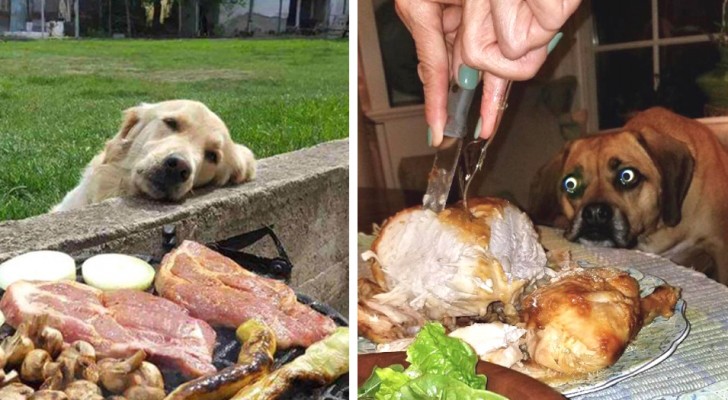 Advertisement
A dog will always be faithful to its owner in every moment and situation. There is only one thing, however, that can make a dog's unshakable loyalty falter. It is the other great passion of these animals, a love story that has lasted for centuries.
We are obviously talking about food! Anyone with a dog knows very well how they behave during meal times, always looking for something to eat! And they use the strangest, weirdest, and funniest ways to try to get what they want.
Here is a gallery of 19 photos that testifies to the love story between dogs and food.
via Sad and Useless
Advertisement
1. The love between a dog and a roast chicken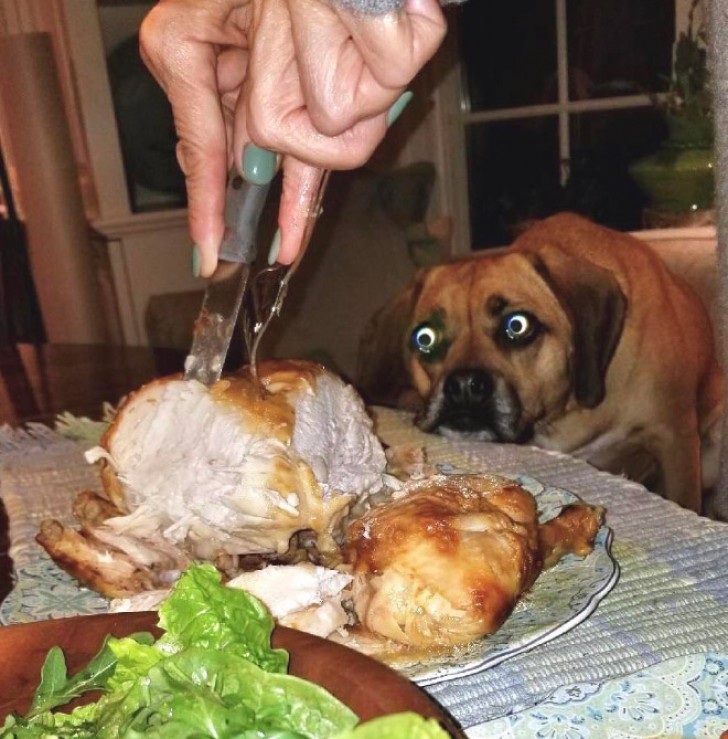 Advertisement
2. This pug, goes crazy for pizza!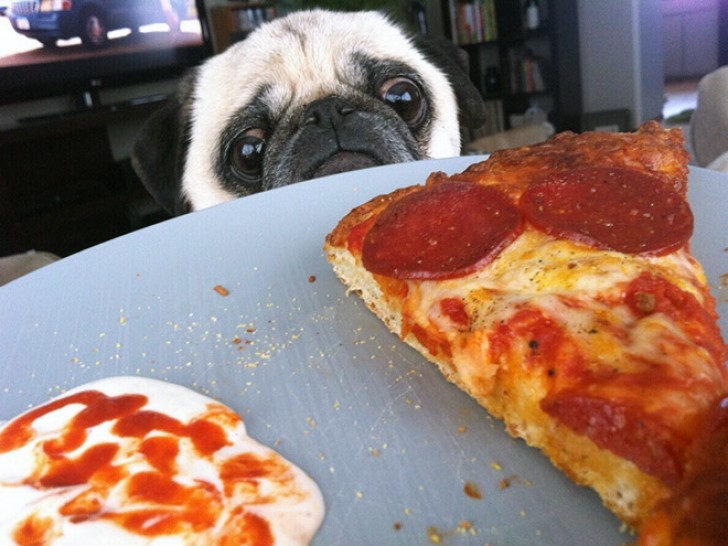 3. And this one is very close to its prey ...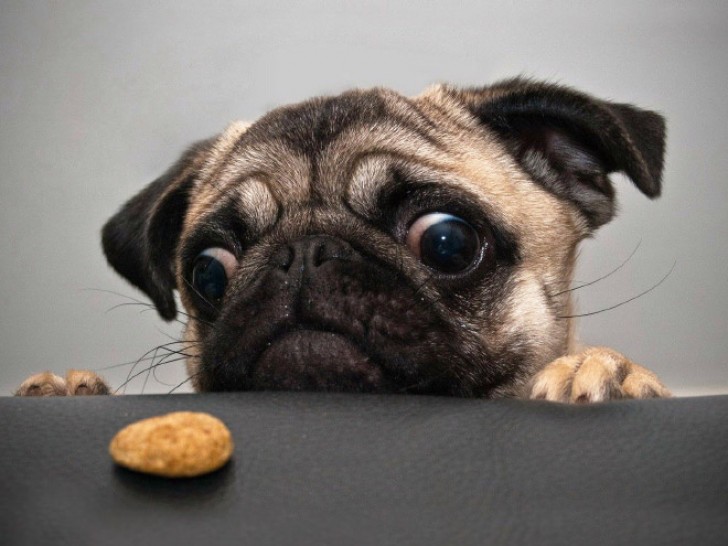 4. Two very special birthday parties!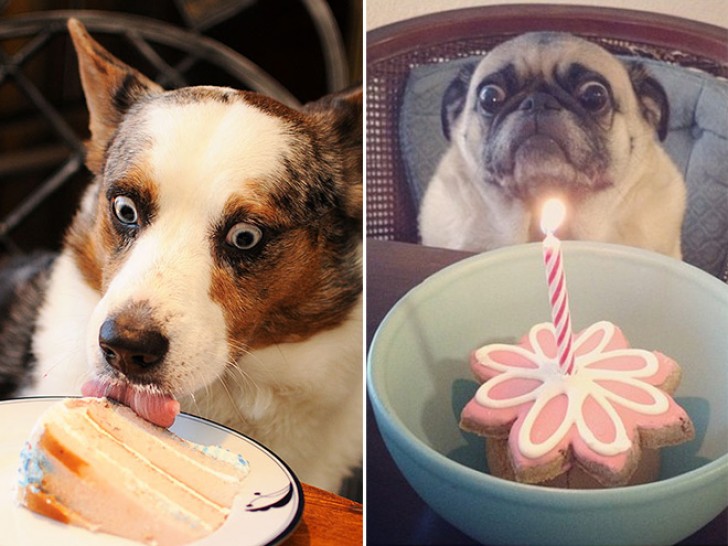 5. With a dog in the house, not even eating a snack in peace is allowed!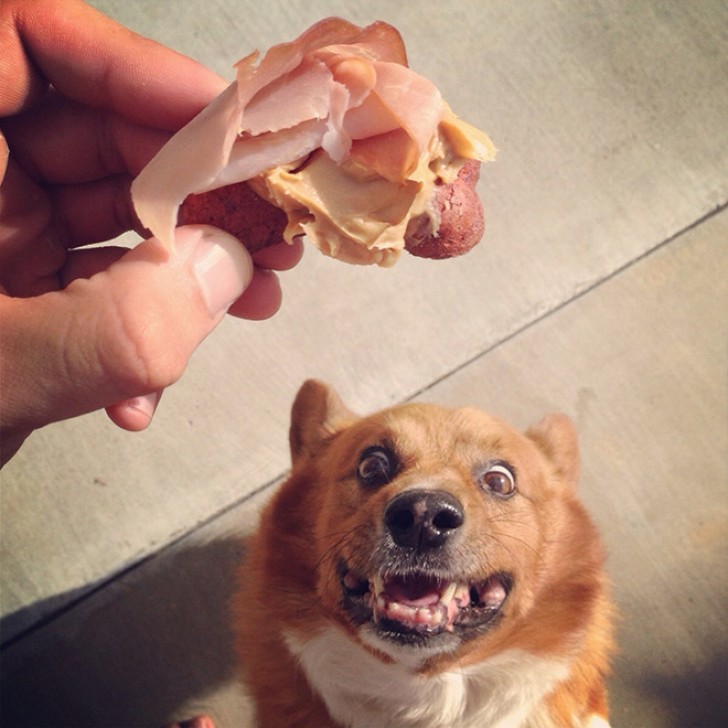 Advertisement
6. The satisfied face of someone who has received beautiful gifts ...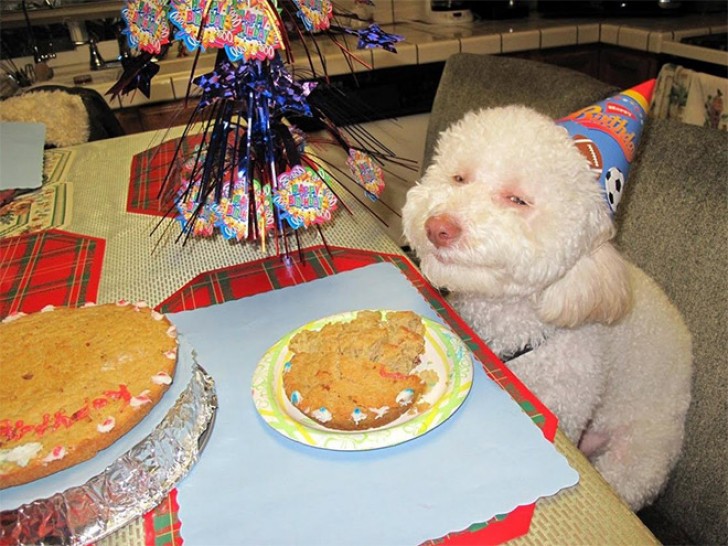 7. This dog's expression displays one of their best weapons ... asking for compassion!
Advertisement
8. A strategic and above all comfortable position to observe the food on the table!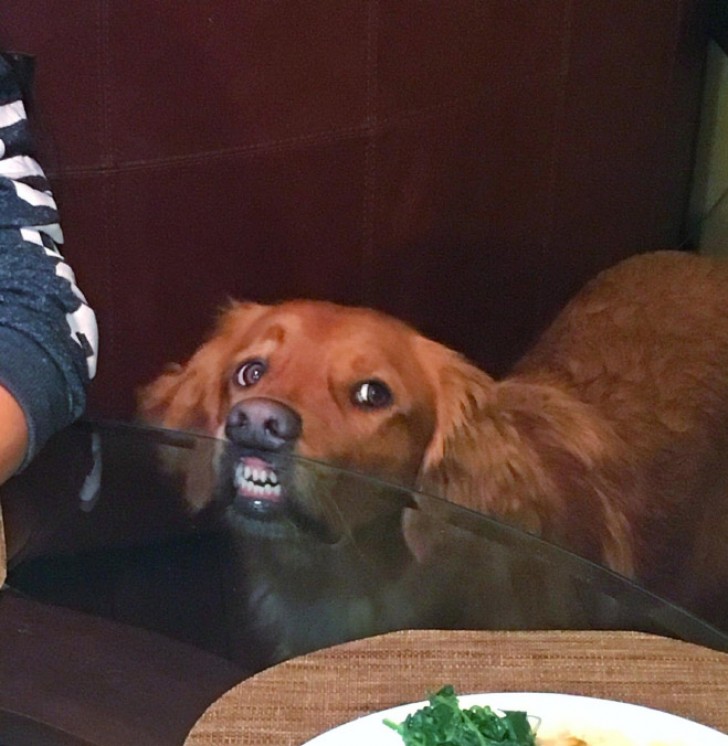 9. The longing with which this dog observes the roasting meat is extraordinary!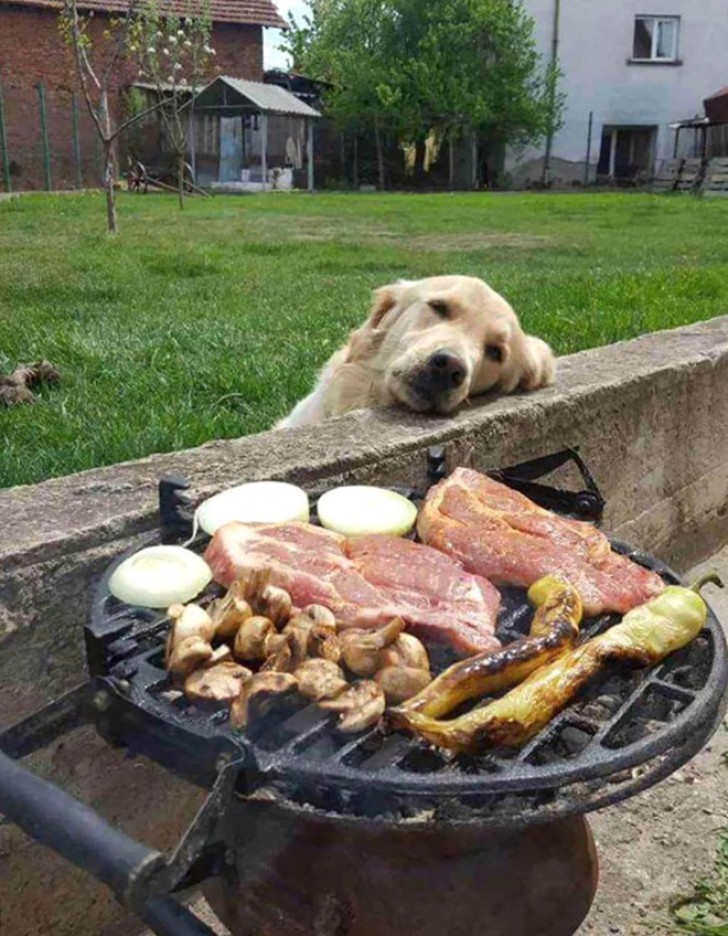 Advertisement
10. A plan studied in every detail ...
11. The best location and position for breakfast!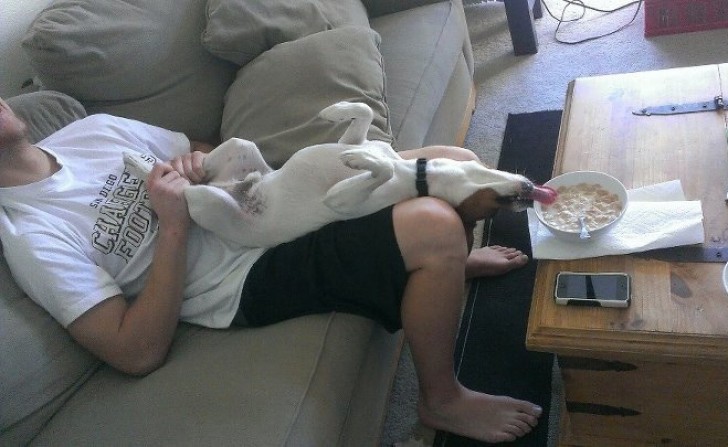 Advertisement
12. Four expert eyes are always better than two!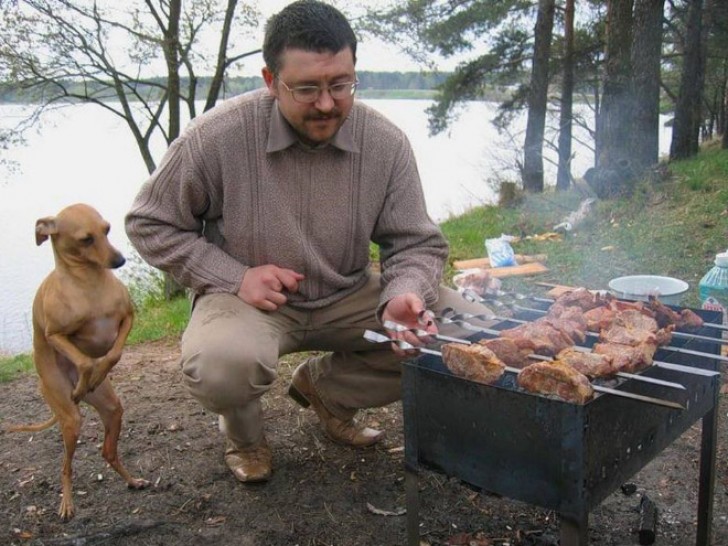 13. This dog did not expect such a big and delicious piece of cake!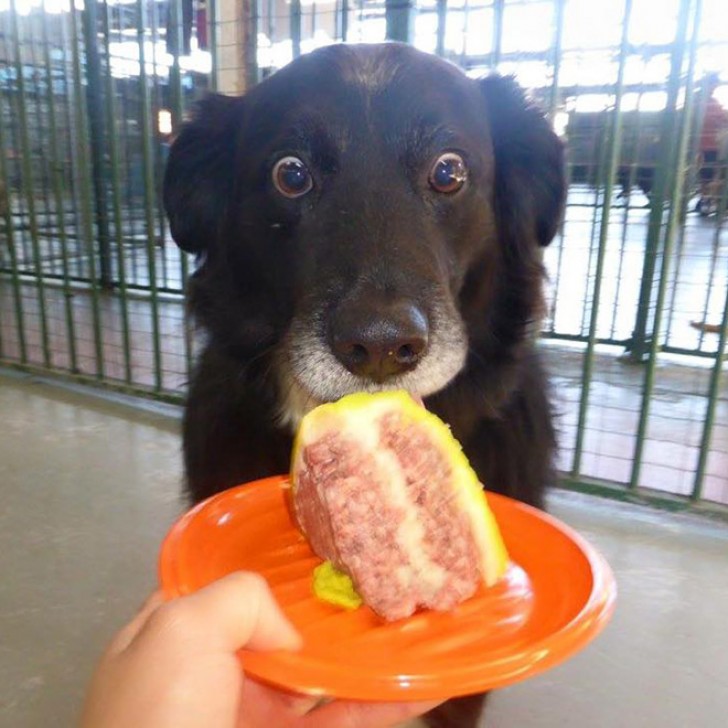 Advertisement
14. A beautiful smile for a souvenir photo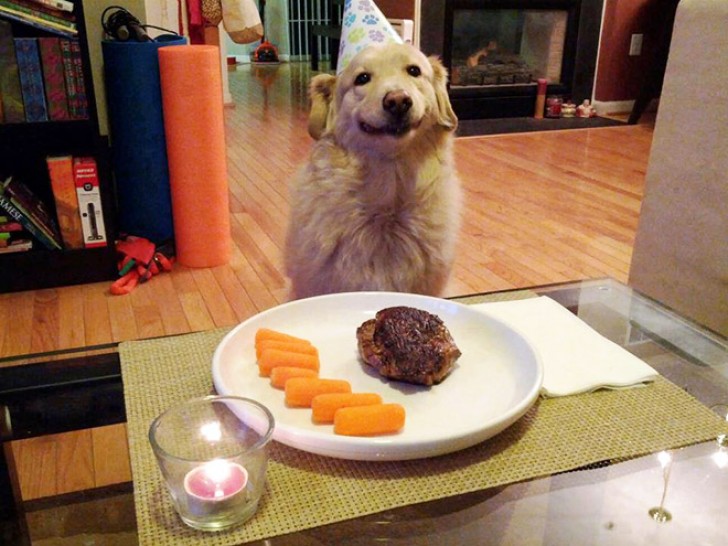 15. This dog is very happy with his birthday party!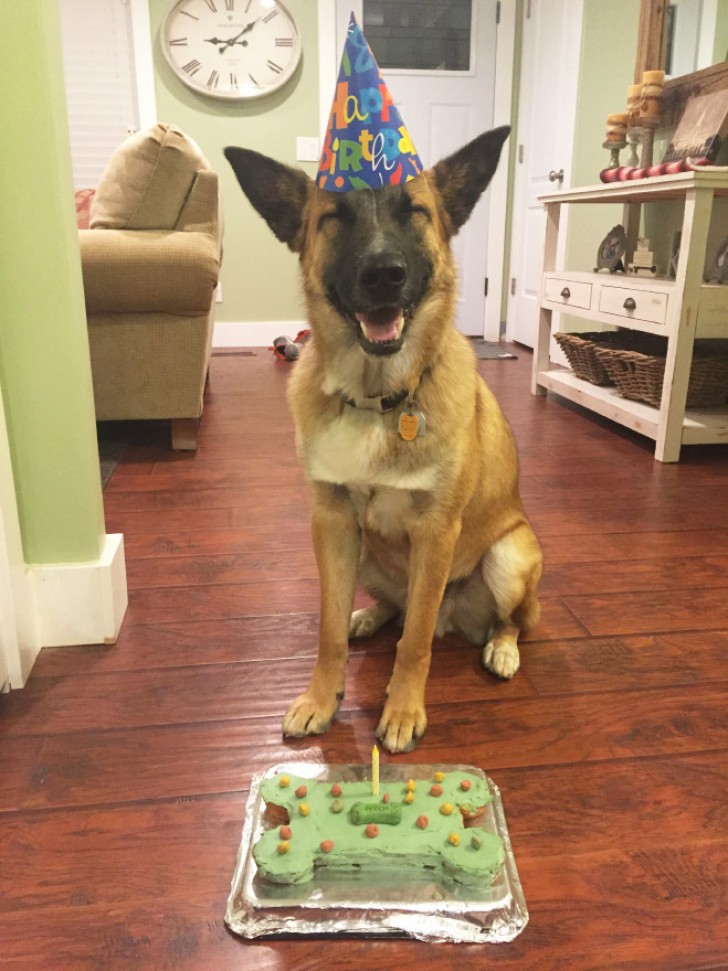 Advertisement
16. The continuous effort to reach the food is, nevertheless, commendable!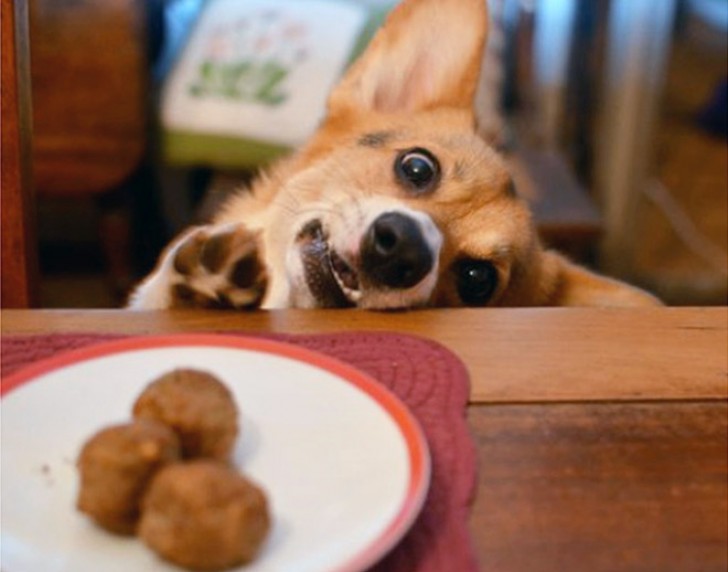 17. A dog that sends its nose ahead first and follows where it leads!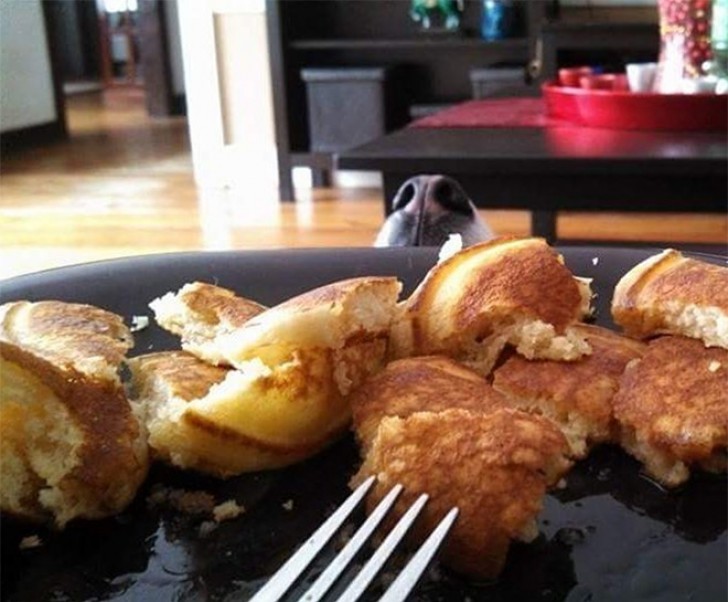 18. One of their favorite dishes that dogs love? Pizza!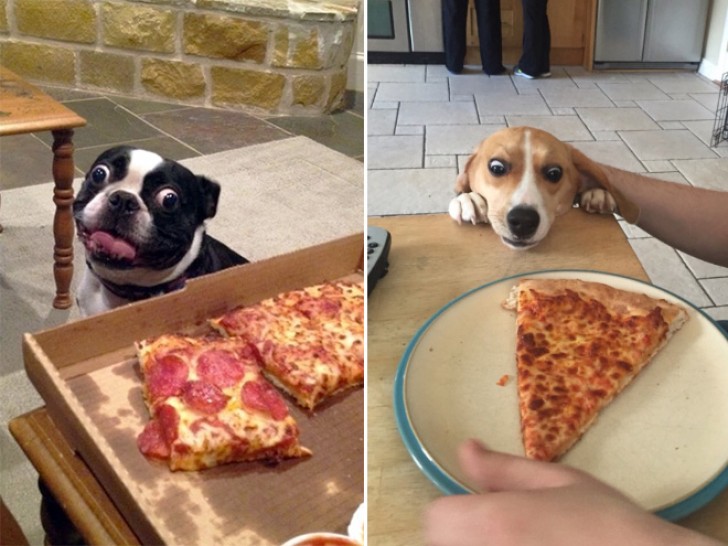 19. That moment when you feel observed by someone ...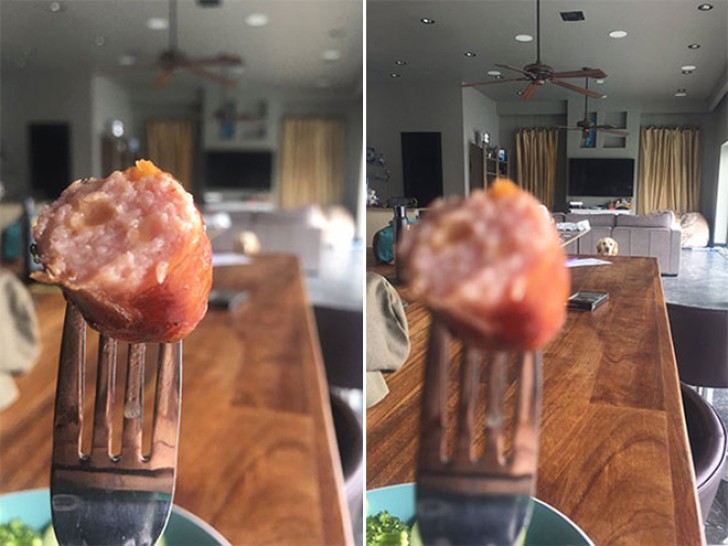 Have you ever witnessed such performances? Do these photos remind you of someone in particular, or have you witnessed even worse scenes?
Advertisement