14 photos of people who would have done better to have stayed in bed that day
The toothbrush holder came off the wall and where did it fall? Obviously in the cat litter box that had been placed there momentarily!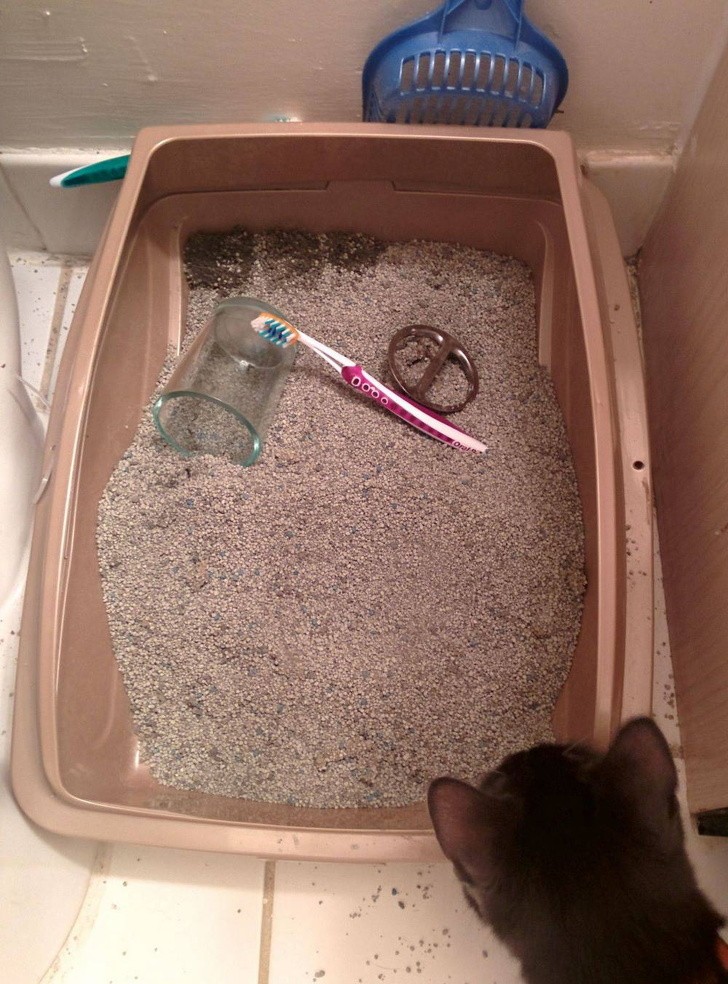 When you open the dishwasher to take out your favorite cup with which to have breakfast, and you realize that you had added the soap twice
This is the moment when you realize that the idea of ​​putting the hot tub on the terrace was a bad idea (but at least the quad was saved!).
Perhaps, it is better not to eat these meatballs, after the glass lid has shattered into a thousand pieces.
The family photo ruined --- by a cat.
Blame the T-rex for the smashed up birthday cake on the table! What a mess!
When your nephew thinks it funny to repeatedly simulate an accident between a toy helicopter and your head.
You put your bike in a safe place, but you forgot to put the lamp post in a safe place!
Her students had warned her not to give the test on Monday morning --- and fate did the rest!
When you wear a hat to avoid getting a sunburn ...
And now where will he find the strength to put everything back in place?
Incidents that predict how the rest of the week is going to go ...
When everything seems to mock you, even the word "Spider-Man" written under the Batman logo.
"Hey honey, I made some cookies for you! Well ... one very large cookie!"