25 photos to prove that Boxers are the nicest and funniest dogs ever!
Give it a try! And see if you can do this ...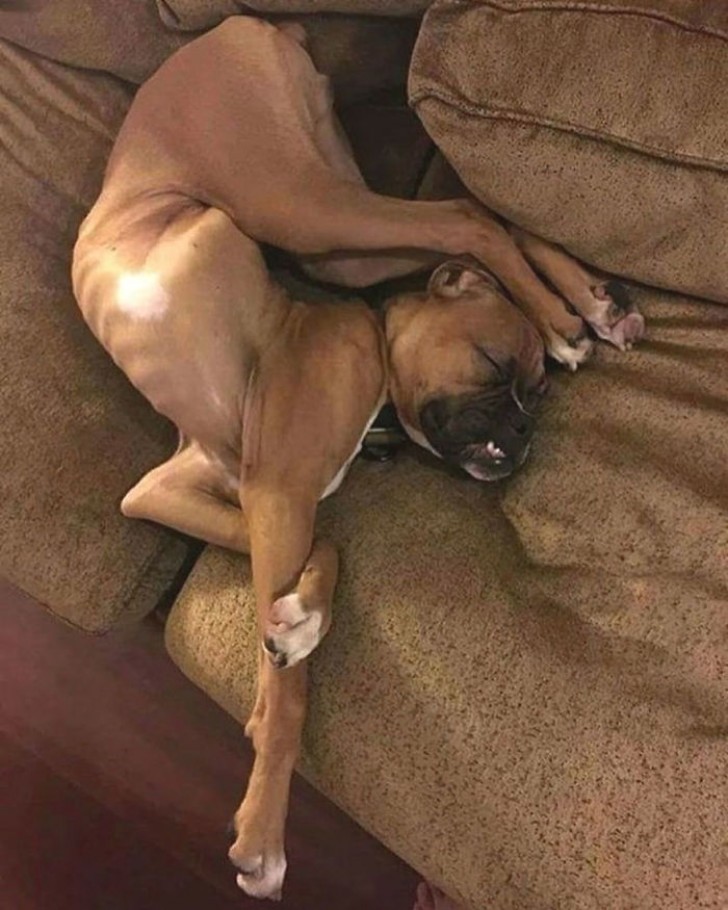 Once puppies, puppies forever.
She likes to stay in the swimming pool ... like this!
Tell me who it is that is bothering you and I will take care of it ...
When we leave the park and he doesn't want to go yet ...
When the Boxer dog who lives next door comes to pay a visit to my Boxer ...
Which gate?
Boxers enjoy life ... And apparently, the sun too! 🌞
Did you know that when it comes to sofas, Boxer dogs RULE!
When traveling by car Boxer dogs do some wacky things ...
It certainly looks like they are making those faces on purpose!
My father and his Boxer making their first selfie. What else can I say?
Caught in the act! Both of you!
 Here's one of their unsuspected skills!
Certain habits should be kept, at least as a matter of convenience!
Small episodes of jealousy ... sometimes it happens!
A curious pastime ...
The first glimpses of what will surely be a great friendship!
Some like to be pampered as if they were still puppies.
Also to remind you just how sweet they were at the time!
Remember the weird positions in the car? Here's more proof!
Their owner wanted to capture a moment of sweet friendship but something went wrong!
We repeat --- Boxer dogs LOVE to cuddle!
Boxers will not always feel up to the tasks entrusted to them.
But when it comes to making serious matters, they don't disappoint expectations!