20 people who got a tattoo but would have done better to have stayed at home
A combination of tattoo and hairstyle --- genius or madness?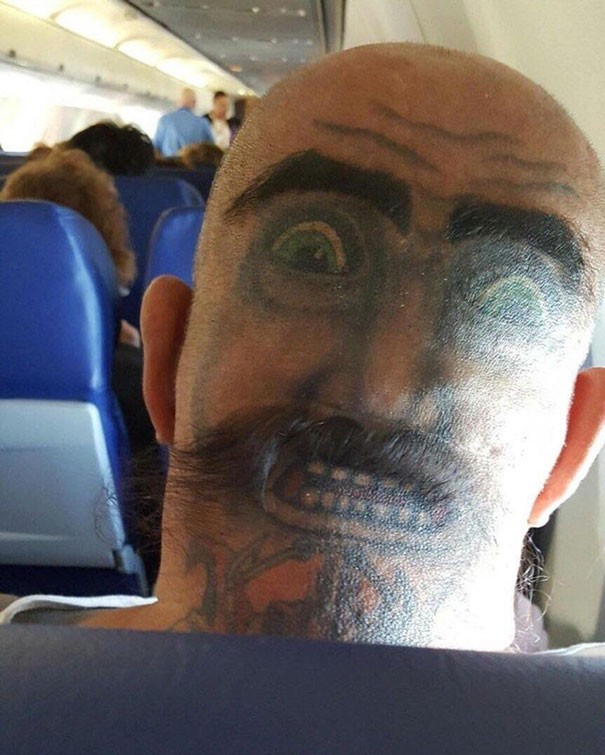 He copied a tattoo seen elsewhere, but there was at least one thing that could have been excluded ...
An example of nonsense poetry which is just random phrases tattooed on the skin!
Permissible and original, don't you think?
We have said it before --- leave foreign languages ​​alone!
You will not understand what it should be, so let us tell you --- it is a galaxy.
Are you thinking about getting a tiger tattoo? Do not take your example from these two jobs ...
Again you will need an explanation, but first try to guess ...
If you opt to quote a song ... You should at least know the lyrics!
Ehm ... Okay!
It may be what this person wants, but anyway, with a tattoo like this, so many questions are raised!
Is your car gearbox like this too?
Looking only at the bottom part, you would say that it was a good job, but then you look up and you ask --- why did he do it?
She wanted to be a snake and so now she has started to molt!
Poor Marilyn ...
When the Simpsons meet Taoism.
 There is also the category of "tattoos for the back of the head". Here is an example!
 Here's a case where it would definitely have been better to have stayed at home and slept!
And finally, if you really want to tattoo the face of a loved one, choose a competent tattoo artist and bring a decent photograph with you!