21 photos that will make your bad mood disappear in less than 5 minutes!
1. A dog named JAX  has been hired as the "official stamp licker" at the office.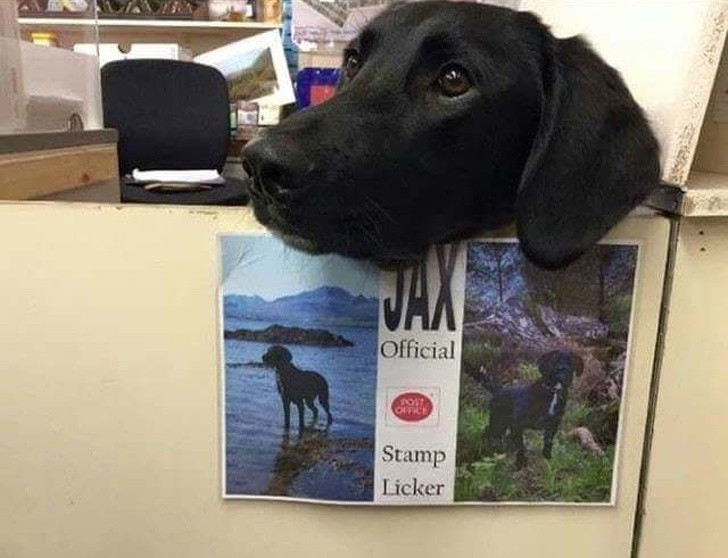 2. Flowers in your cannons!? This applies to T-rex, too!
3. For Mother's Day, this dog sitter decided to ask his client's dog for help.
4. Instead, this is what happens when you expect a tornado in the city and your owners love you very much.
5. Here we have a dog owner who while on a trip to Mexico found a mini-sombrero and already knew exactly what to do with it!
6. When cats mistake your hair for a mouse! This image has clearly been photoshopped, but think about how much fun it would have been to watch the scene!
7. When your little four-legged friends KNOW WHAT YOU HAVE DONE.
8. Zen lemur, an example for everyone
9. How to draw a hyper-realistic dog
10. Intruders will be LOCALIZED.
11. Contact established and transformation activated.
 12. When you're alone at the pub and they give you squirrel videos to watch ...
13. Professional side bumpers and a road cone to avoid dents ... you can never be too careful!
 14. Romantic onions, so touching ... you will cry from the emotion.
15. The author of the photo feared to be observed throughout the trip, while this guy is wearing his sunglasses on the back of his head ...
16. Seven beautiful designer cat beds? Nope, one is a cardboard box!
17. One of the most disturbing bartenders ...
18. They told him not to walk on the table. And he teases them like this.
19. When you just cannot stay awake to keep your friend and driver company.
20. "Well, now we can go home!"
21. When you finally buy a car but cannot forget that you used to go everywhere on your bicycle!