18 examples that perfectly illustrate the unconditional love that dogs are capable of
You can sleep peacefully because your dog is the best type of bodyguard you can ever have (but do not underestimate cats!).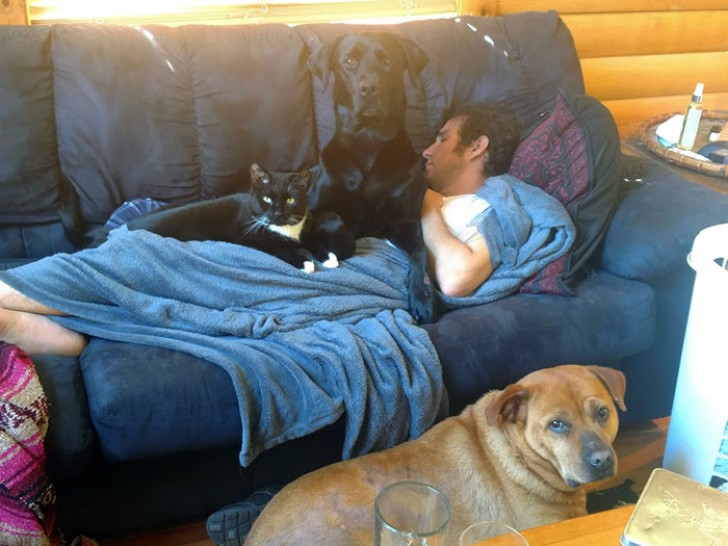 It will always be ready to take care of your human puppies.
But also to hug you!
To protect your baby ... from a threatening vacuum cleaner!
To function (comfortably) as your guardian angel.
To make sure that you are doing your job as parents well.
To set a good example while completing the most important tasks!
Your dog will always give you moral support in times of need.
They will worry so much about you that it will be hard for you to keep them away!
When your dog gives you its paw and sometimes that does more good for us than for them ...
The devotion that dogs can communicate with their tender gaze ... 😍
Here's what we meant when we said that they will stand by you like no other when you are not at the top of your form!
Yes, they can also be an armchair, as needed!
There are few things that they love doing more than sleeping nestled together with their human puppies at home ...
 Very few!
And then they'll wait for you, they'll wait for you for hours ...
Because they would wait for you forever!
And the goodbyes - even for half a day - are painful for you as well as for them!