22 kitchen utensils that can be converted into unique decorations for the home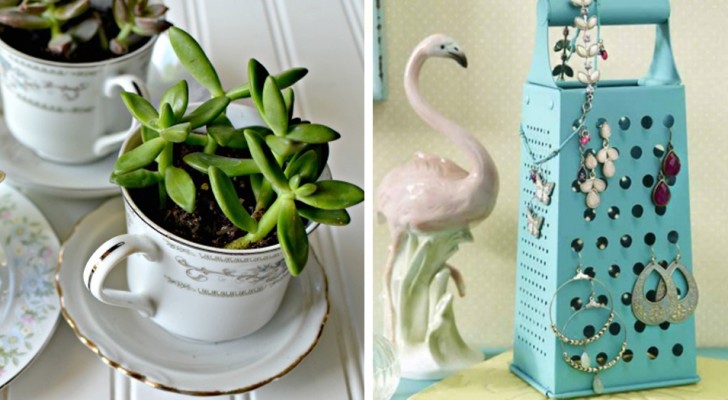 Advertisement
Kitchen utensils are the objects most used in a house and they are designed to wear out quickly.
Consequently, you end up with cracked or unmatched cups or glasses, scratched pans or worn and excess cutlery.
If this is your case and you are thinking of throwing them away, stop! The trash can is no longer their inevitable fate!
This is especially true if in your spare time you love to give free rein to your imagination with useful and decorative creations, such as those that we propose here below!
Advertisement
1. Old worn cups can become elegant outdoor food trays for birds and small wild animals.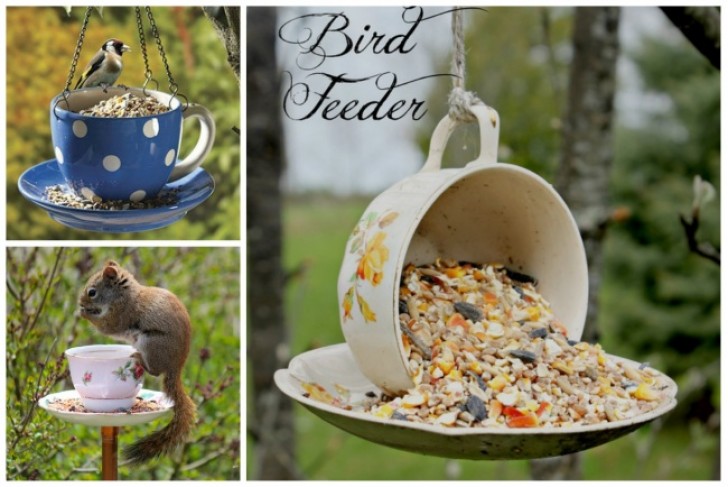 2. Wire whisks can be transformed into romantic candlesticks with a great modern look!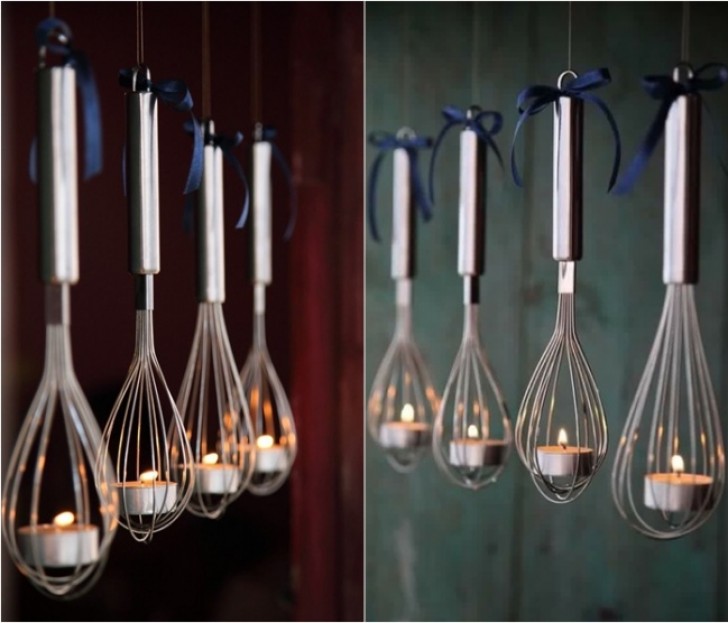 Advertisement
3. Have you accumulated scratched pans in the cupboard? Pull them out and convert them into wall clocks!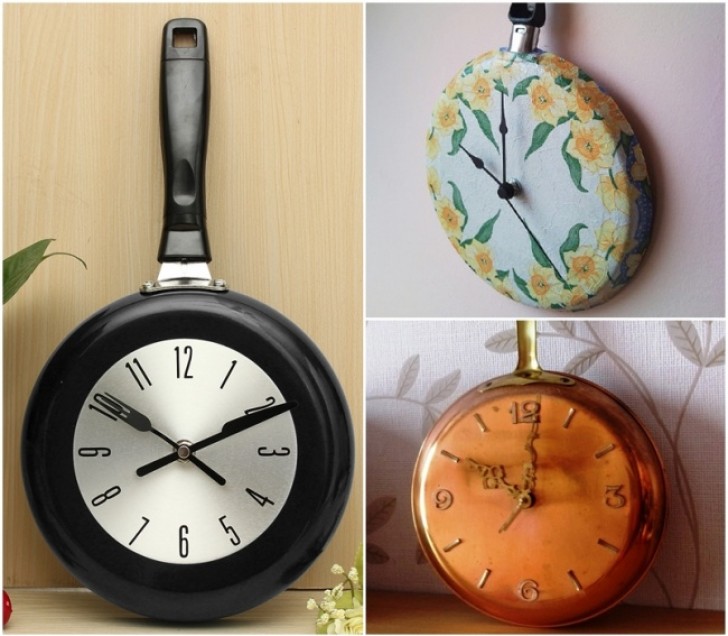 An extra colander can easily become a very convenient container for balls of yarn!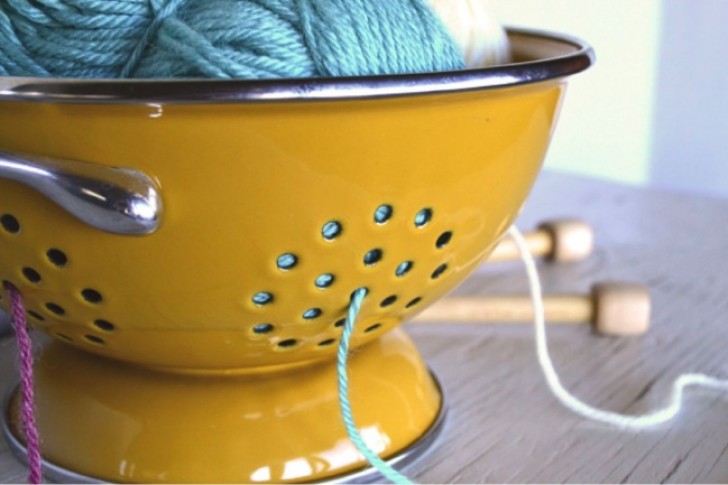 5. A nice way to indicate what seeds have been planted --- but not only -- is to make labels with the names, stick them on the cutlery, and stick them in the plant holders or the ground!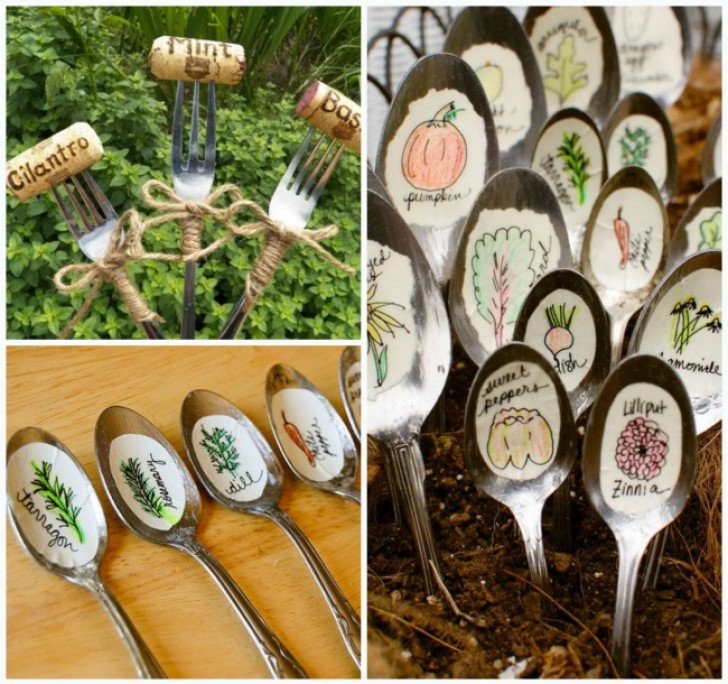 Advertisement
6. An old rusty colander easily becomes a suggestive wall lamp!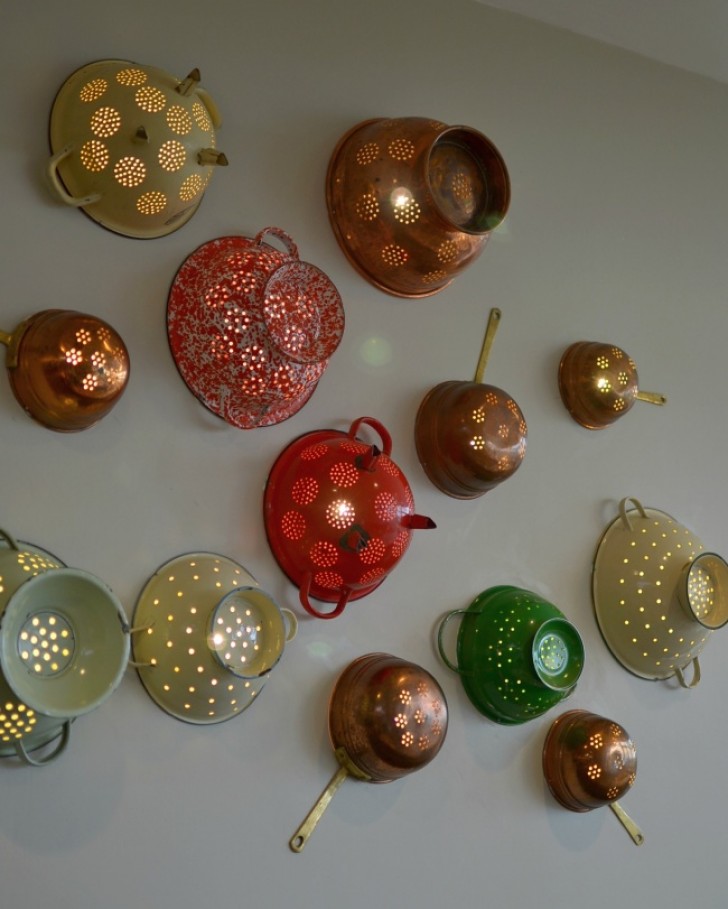 7. Cups and goblets, decorated with imagination and upside down, change into cute candlesticks!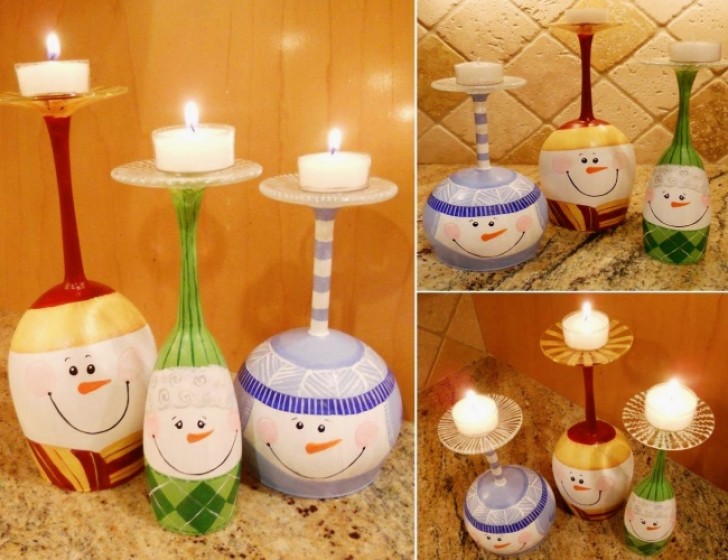 Advertisement
8. Many unused teacups and saucers can be transformed into original chandeliers!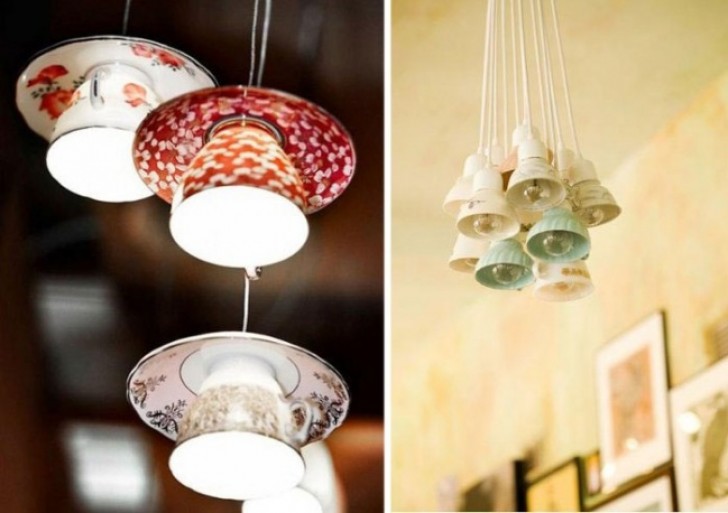 9. An old coffee pot becomes a decorative terrarium!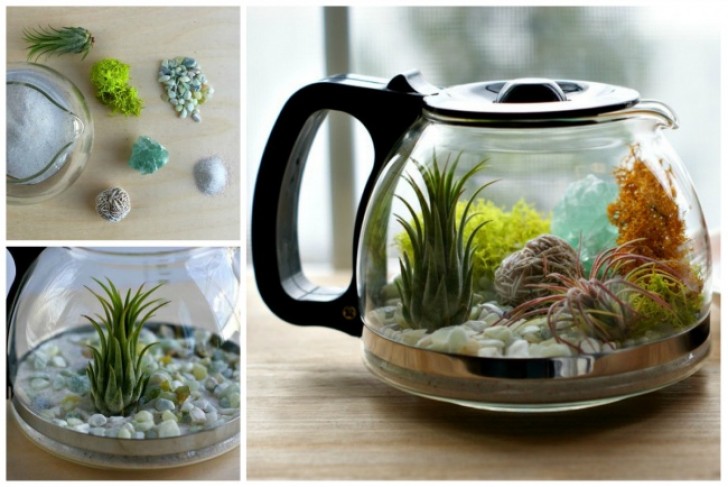 Advertisement
10. Another way to upcycle a set of cups and saucers is to create a clock!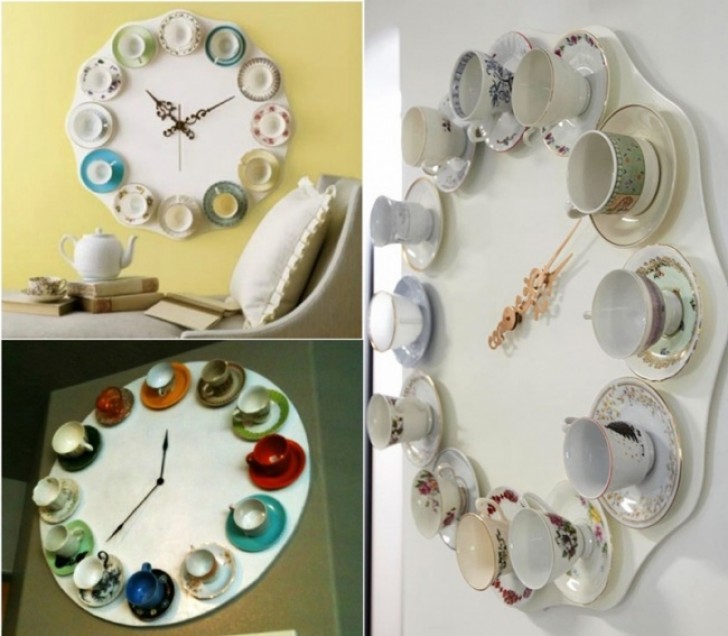 11. A martini glass and a coffee saucer --- and dessert is served!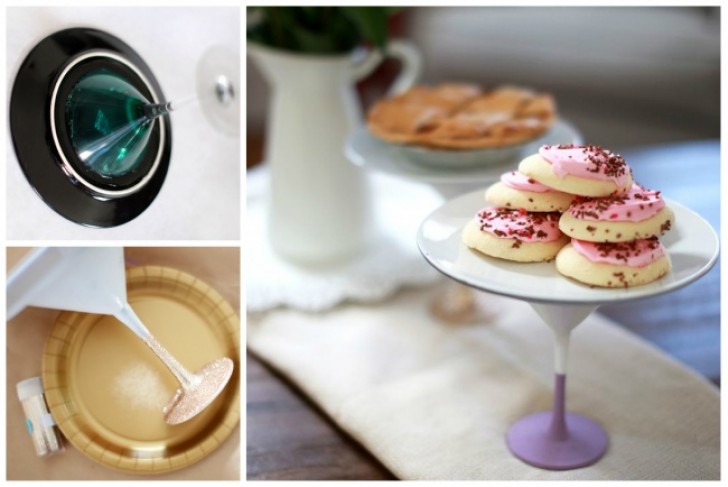 12. An old rusty and abandoned grid in the garden reinvents itself as a florid planter!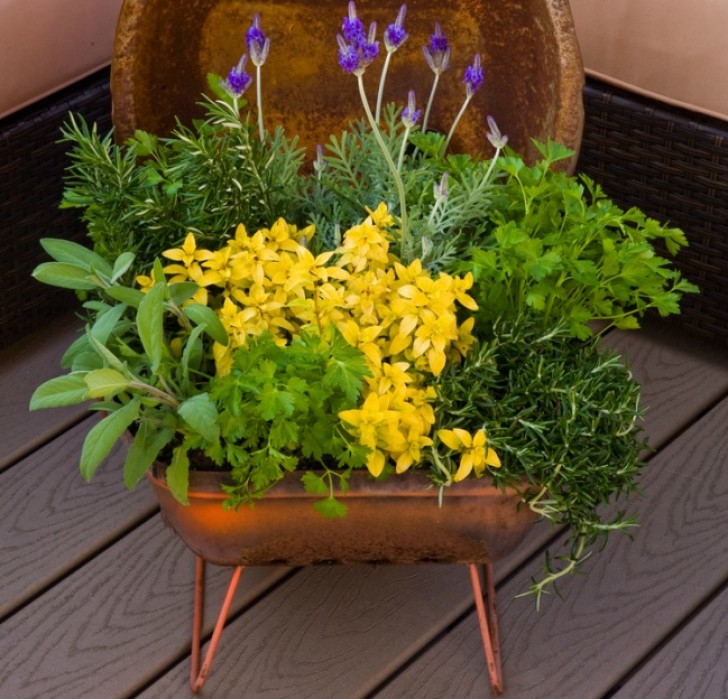 13. There is a mix of ancient and modern in this wooden cutting board that has been transformed into a tablet holder!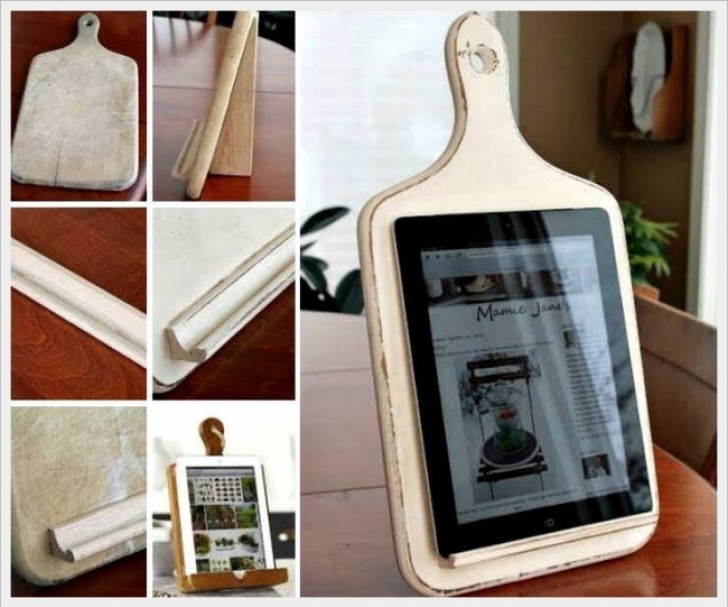 14. A very artistic set of cutlery!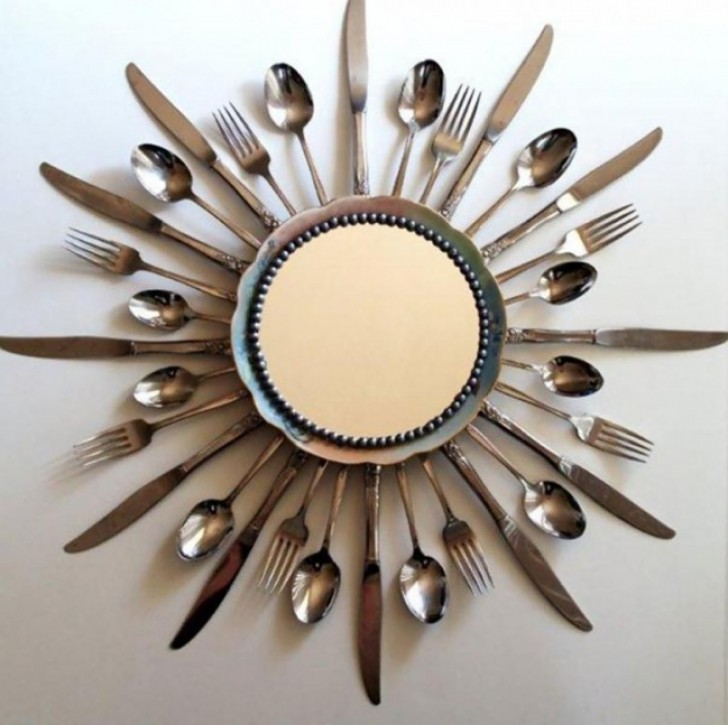 15. A cheese grater to organize and display jewelry and other useful items!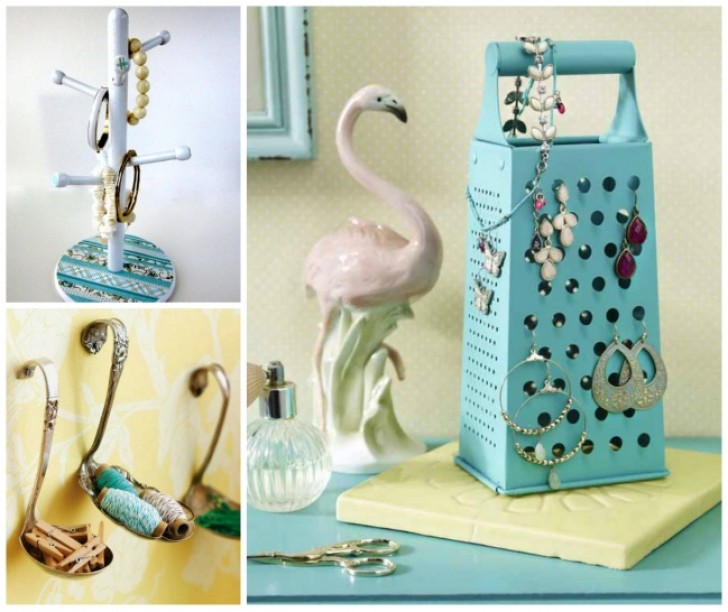 16. A personalized coat hanger thanks to old engraved spoons!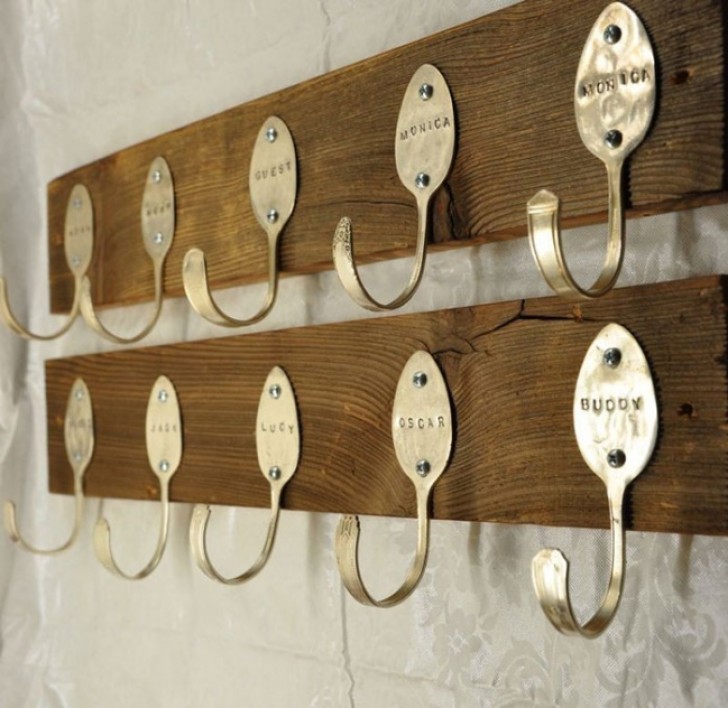 17. What if you used themed rolling pins to hang aprons and dishcloths in the kitchen?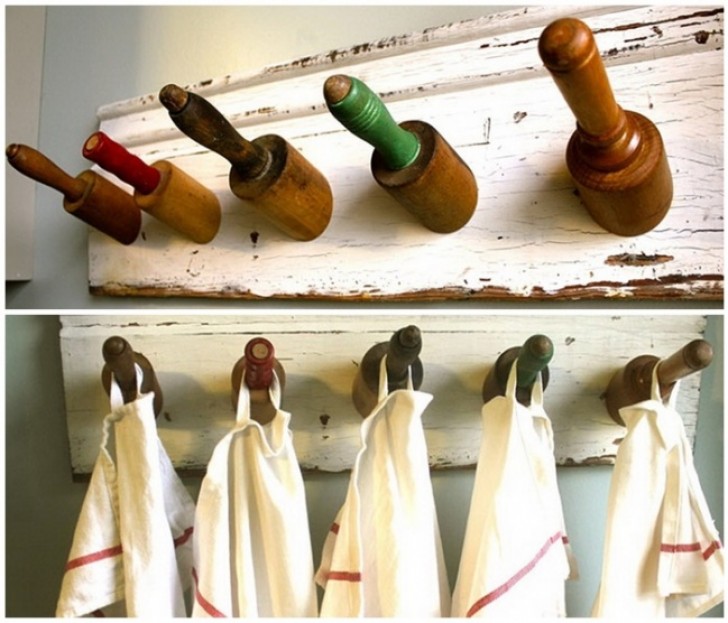 18. Funnels used to hold twine are a good idea to tidy up the cellar!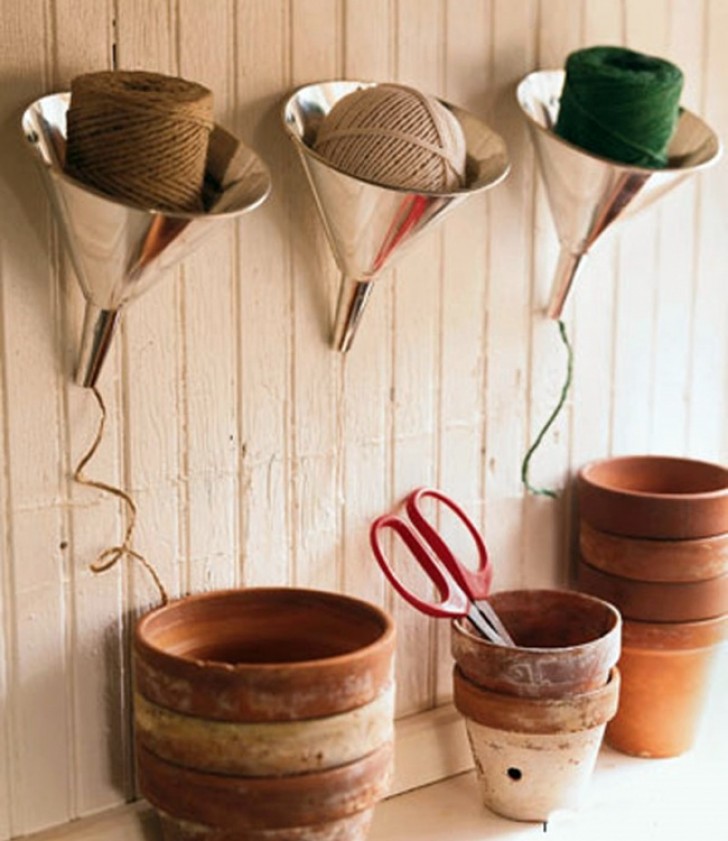 19. Old cake pans come to life as retro photo frames.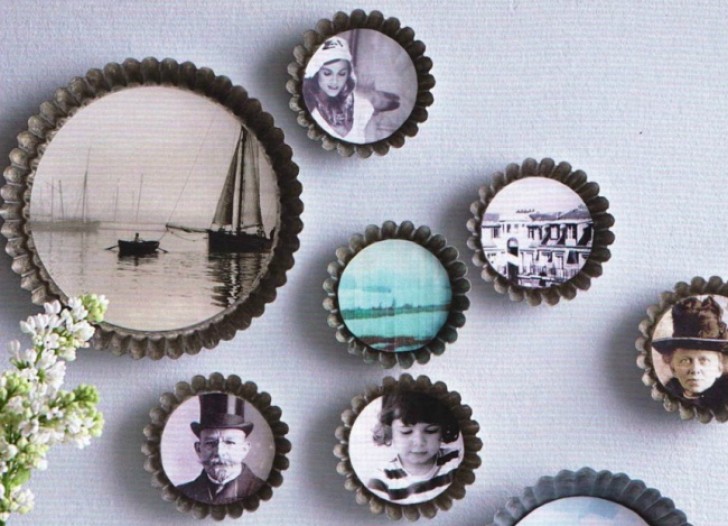 20. Instead of coffee, pour in boiling wax and a wick, and you will get beautiful candles!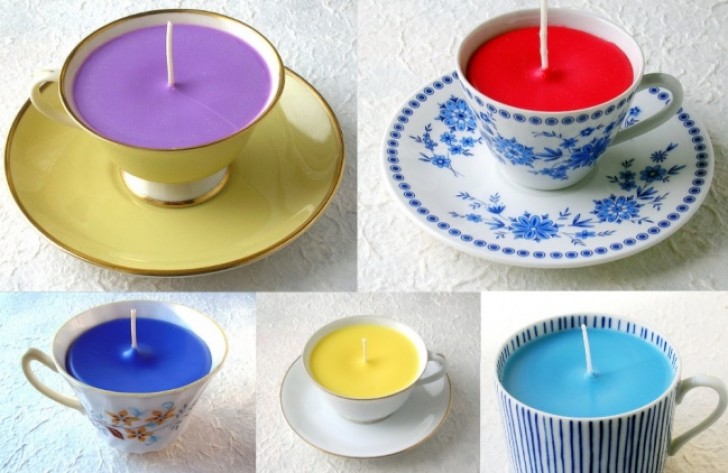 21. Recycled teacups used as plant pots for fat plant seedlings!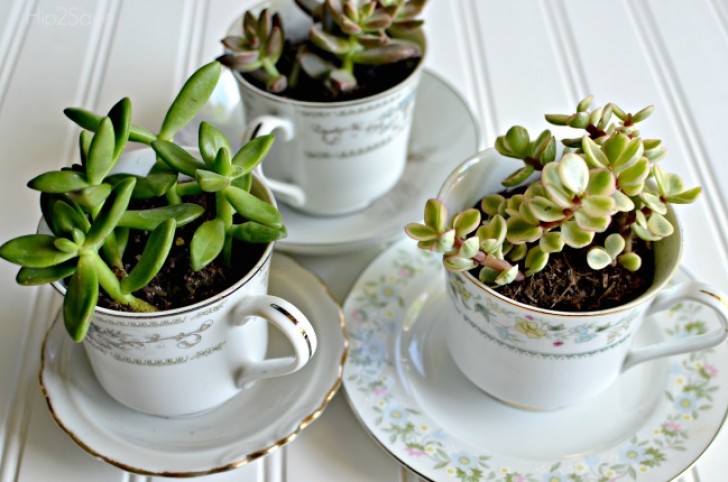 22. Unusual candle holders made from old spoons and ladles!