25 photos that need to be observed more carefully to be understood
1. An enigmatic hotel ...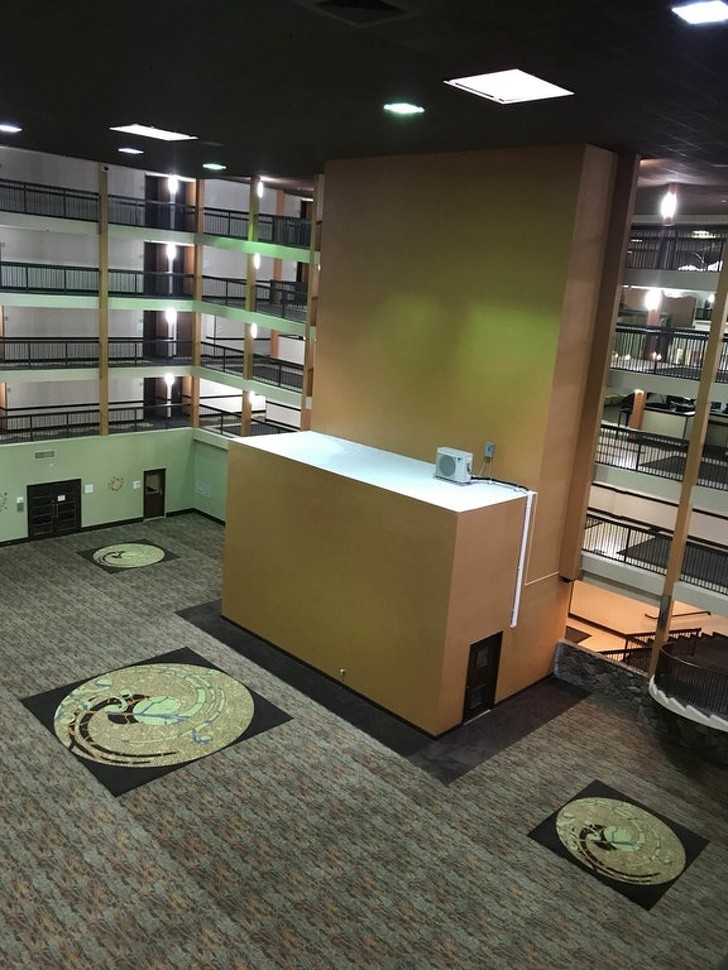 2. A granite obelisk in Prague merges with the sky
3. A cloud ... explodes, but it is not toxic!
4. Not two, but three soccer players ...
5. It looks like a plate of glass, but it's actually a mirror!
6. Female arm wrestling
7. How to solve the problem of vertigo and get a fantastic photo! ;)
8. A suggestion for a fun shot at the beach!
9. When father and son are alike ... and you cannot tell them apart!
10. The discovery that it is a real field of rice, and not a reflection, makes the image even more incredible!
11. Chronicle of alien basketball
12. Wooden dentures for your dog!
13. It's really just a picture ...
14. This coin is not transparent, but only well balanced on the ring and ... it is very shiny!
 15. Give yourself a loving hug!
16. A window on another world ... or just a mirror?
17. Two joggers on a beach ...
18. An inspiration for the next blockbuster film?
 19. A backside that commands attention ...
20. Not even Hitchcock had dared to imagine so much ...
21. Perhaps they are inseparable brothers, but just not Siamese!
22. Which of you would hire this same photographer for your wedding?
23. Micky Mouse, now retired, in a waiting room.
24. What a chicken!
25. Black cats do not bring bad luck, but smiles instead!