A Labrador adopts 9 abandoned ducklings and their photos together are marvelous!
Fred is a 10-year-old Labrador who lives in Mountfitchet Castle in Essex (England) and spends his days welcoming tourists who visit the castle and looking after the many animals that live there.
One day, during a walk through the roads that wind through the beautiful English countryside, Fred came across a flock of ducklings that were wandering by themselves. 
First, the operators working at the castle waited for the ducklings' mother to come back, but since this did not happen they decided to rescue the ducklings and keep them on the castle grounds.
And guess who immediately became a foster mother?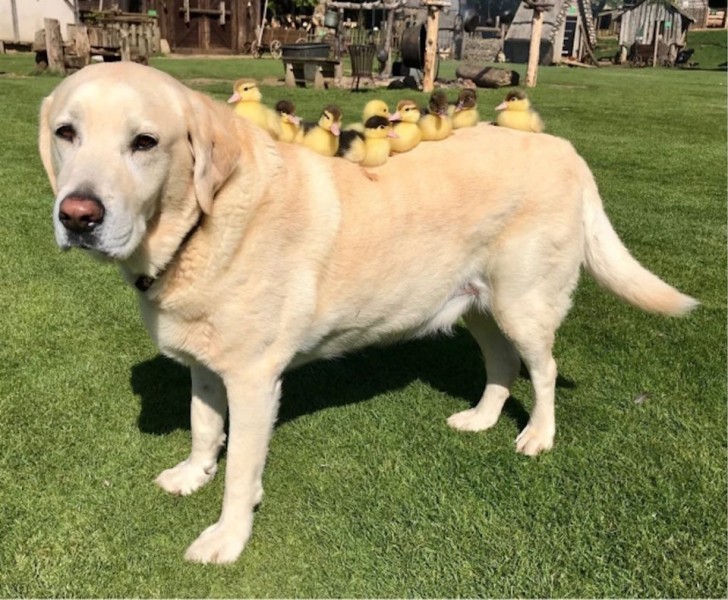 The Labrador Fred, already accustomed to interacting with animals of other species, immediately bonded with the lost and tiny creatures. From that moment on, the dog began to spend his days with them, giving them protection and, why not, even his warm fur in which to fall asleep.
The images of the new and curious family just formed, which you can also enjoy in the following video, are a testimony to love and devotion that without a doubt demonstrate that solidarity and affection know no barriers!