She was homeless after her divorce but this mother decided to build her own house for herself and her children
Charlotte Sapwell is a single Australian mother who created a Facebook page in which she recounts how she built a house for herself and her two children with her own hands, after her divorce.
A divorce that had left her without proper accommodation and without the economic possibilities to try to make a new life in a traditional way. 
Nevertheless, with the support of her parents and the strength that her children gave her, in five months Charlotte managed to do something important, but also very beautiful!
Here are Charlotte, Eli, and Theo ...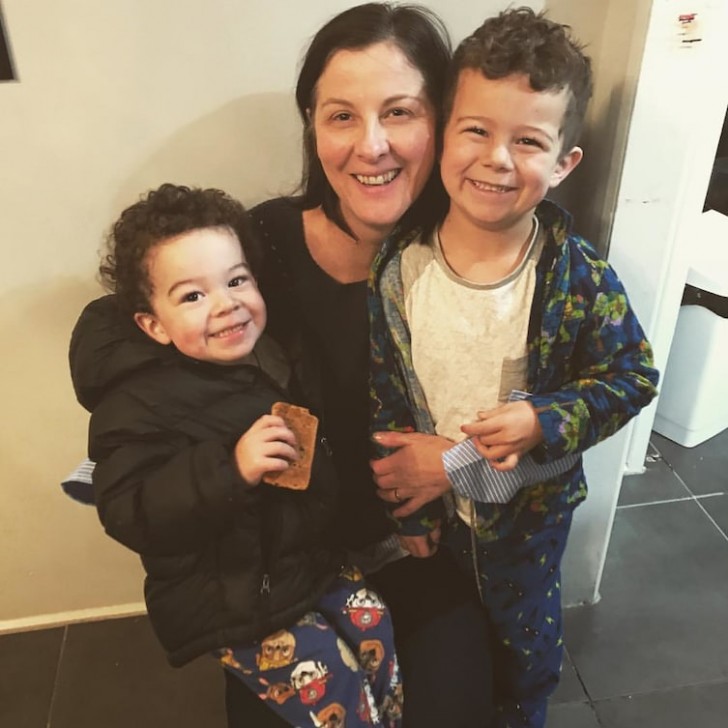 As she says on her website, Charlotte has gone from living her dream of being a wife and mother to the nightmare that suddenly saw her marriage end and with it the possibility of continuing to live in the house she had shared with her husband.
When she asked for information to understand how much it would cost to get a mortgage loan for a new house, the reported figure of 300 thousand dollars convinced her to rethink the traditional way of living and decide to do it by herself. In fact, thanks to the support of her parents, Charlotte started building a house for herself, Eli, and Theo ...
To carry out her project, Charlotte engaged in five months of dedicated hard work.
She studied wooden constructions, accepted her father's proposal to build the new house in his own garden and began to get busy.
At the end, she built a structure that is 10 ft x 19.5 ft (3x6 meters) that includes a kitchenette, a bathroom, and two sleeping areas, one for her children and one for her.
Here is the "children's room" --- a space that certainly contains bunk beds, but it has been personalized and made comfortable.
This, instead, is the corner where their mother's bed is located.
Despite the small size of the house, there is no shortage of play areas!
Nor is it missing areas where everyone can relax!
When the house was completed, Charlotte says she had managed to build her dream home by spending only $10,000.
Charlotte has also created a blog where she invites other single moms to share their experiences and to strengthen each other with their testimonies of life.