She finds flowers every day outside her front door! Here's the neighbor we all want to have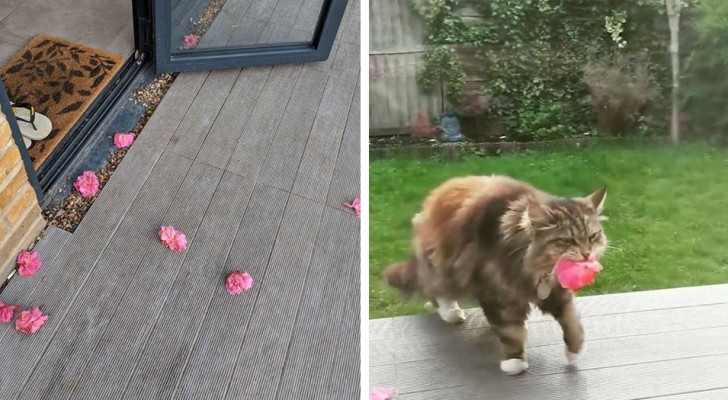 Advertisement
Do you know those polite and friendly neighbors who welcome newcomers with some small gifts as a sign of welcome?
Whether it has happened in the first person or you have only seen it in the movies, it is certainly a great fortune to have such kind and caring neighbors.
In fact, a small gesture can make us feel immediately at home, especially in a new and unfamiliar place, and put us at ease. 

This is the kind of story we want to tell you about moving house, flowers, and two great new friends: Rosie and Willow.
Advertisement
Rosie immediately notices something strange about her new home. On the porch, she finds cut flowers, as if someone had put them there for some reason.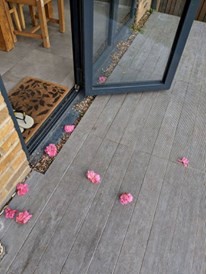 At first, she thinks it happened by chance and that the flowers may have been blown there by the wind, strange as that may seem. However, later, with the increase of the floral tributes on her porch and front door, Rosie begins to wonder how they came to be there and above all, who it was. A shy neighbor? A secret admirer? Flowers kept coming, without the mystery being revealed.
One day Rosie receives an unexpected visit! It was an unknown cat that was relaxing in the entrance hallway as if it were at home!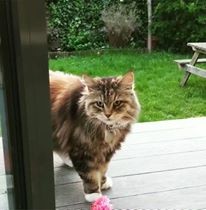 Rosie easily discovers that the cat belongs to some of her neighbors, and that, despite being loved and pampered by its owners, is a very sociable animal that likes to roam around freely, and is known and loved by everyone in the neighborhood.
Advertisement
And who could resist the charms of this engaging lady cat, all fur, and loud purring? :)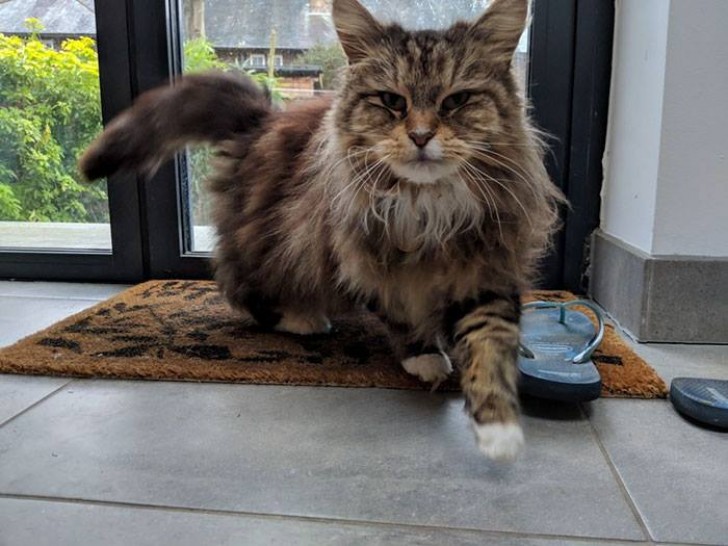 No one, in fact. And everyone in the area shows her affection, leaving her food or cardboard boxes in which she can curl up comfortably when they are away from home! Meanwhile, Rosie continued to receive flowers ... until one day she finally was able to unveil could not unveil the mystery.
Finally, one day Rosie was able to see with her own eyes the identity of her mysterious admirer.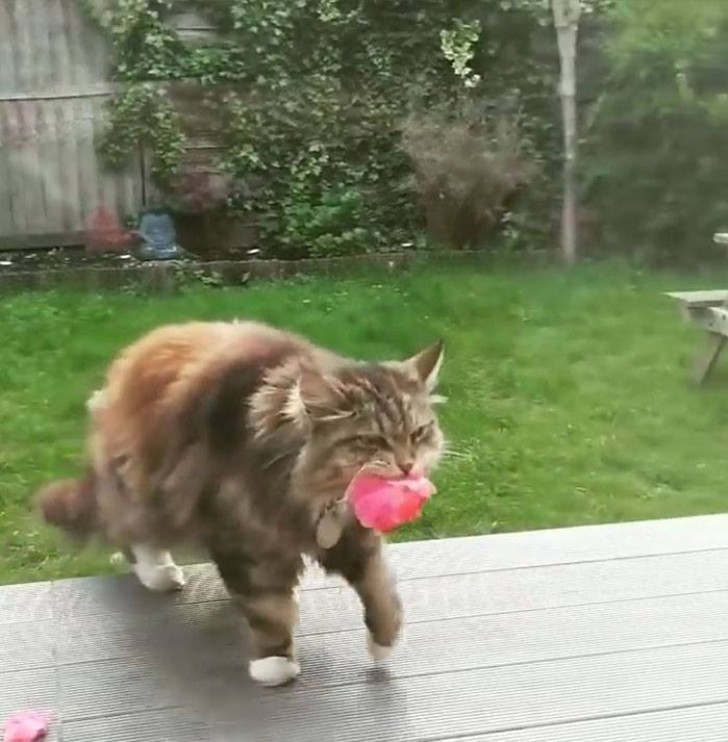 There in the garden, was the neighborhood cat named Willow as she walked quietly with a pink flower in her mouth! If Rosie had not seen this for herself, she would have found it very hard to believe, even though a neighbor had already told her about Willow. In fact, it happens that cats often pay homage to their loved ones with some small gifts, but generally, they are mice or small birds ... but obviously, Willow has more refined tastes!
As evidence of this discovery, we can also look at the photo and the video taken by Rosie, to capture and share this very special moment! A gift that, rather than starting a friendship, has definitely sanctioned it!