He finds a Husky dog in the street and when he finds its owners, their reaction is not what he expected ...
Those responsible for the abandonment of an animal can face very severe penalties and fines, but if the animal is not equipped with a microchip, then they cannot even be traced. 
However, when you are able to contact the owner of a dog that was found wandering the streets, you tend to believe that it was lost and that communicating the find will be the cause for joy and relief.
However, when the owners of this Husky dog answered the phone, they said something that the man who had found the dog certainly did not expect: "We are not looking for it".
This is the sweet Husky dog named Freyja. One day a man found her wandering near his house and immediately realized that something was wrong.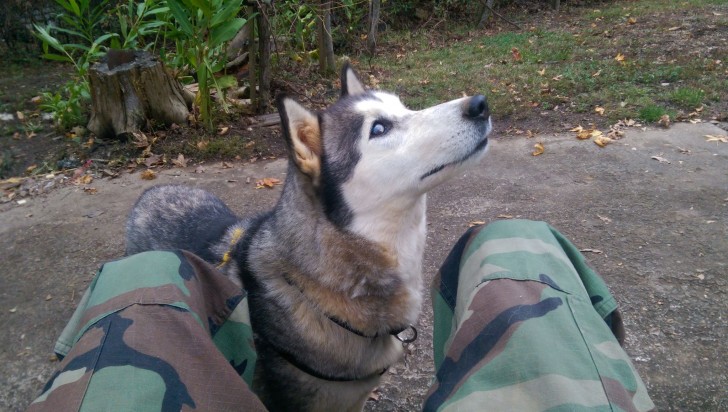 The Husky dog was found with a nameplate with the name and the phone number of her owners still attached to her collar, but ...
When her owners finally answered the phone, they said no one was interested in finding her. It was then that the man who had found her understood that Freya needed to change her life, so he took her to a veterinarian. There he found out that the dog was not in excellent health and needed to be treated immediately.

"This is probably why had abandoned the dog, but taking care of the animal would not have been so expensive ...", said the man.
"In this family, we do not turn away from an abandoned dog ... Now I'll take care of Freyja, who is very good and also very polite!"
A happy ending for a story that could have ended in a completely different way.