23 useful kitchen gadgets that would make anyone happy
1. Here is the object that allows you to get corn directly from the corncob.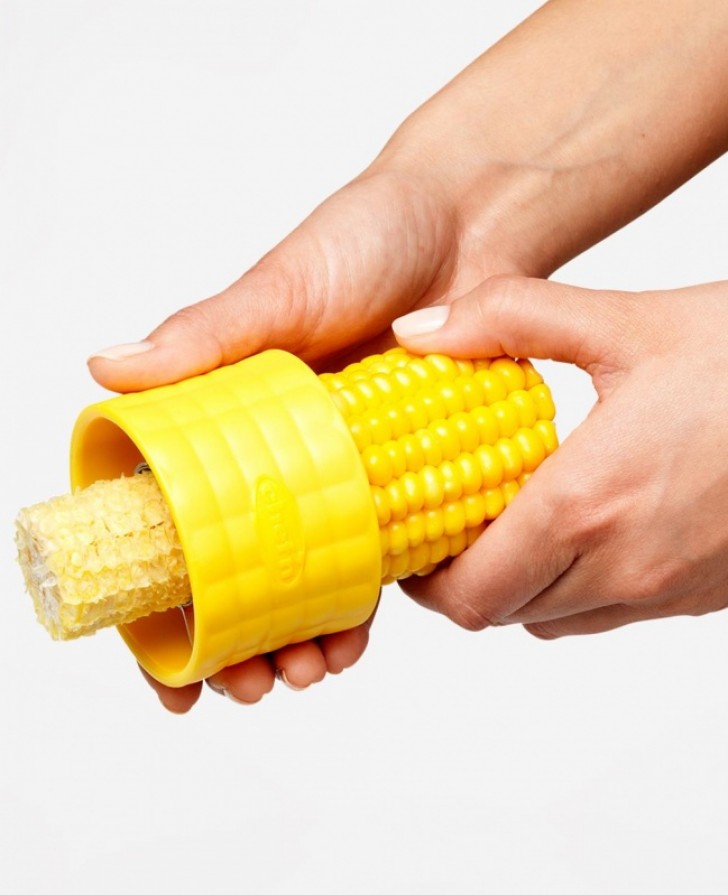 2. And this is the "magic" that speeds up the preparation of peas.
3. A cocoa powder dispenser that allows you to write and draw on cakes, desserts, and cappuccinos!
4. The foldaway colander that does not clutter.
5. The portable kitchen hood, perfect for pulling in and filtering bad odors in any situation.
6. A digital kitchen thermometer.
7. The English breakfast cooker that does everything! It makes coffee, toasts bread, and cooks sausages and fried eggs!
8. Spiralizers are special vegetable slicers that will make your dishes original.
9. The object that removes cherry stones from cherries without staining your favorite white shirt.
10. The toaster that lets you see how done the slices of bread are.
11. A bicycle-shaped pizza cutter ... Very cute!
12. Separate fruit from the peel with a single gesture with this versatile tool.
13. Try to make homemade pasta, and remember that there are tools like these that can be of great help!
14. Removing the heart of a tomato and preparing a nice salad will be easier.
15. Are you familiar with silicone lid lifters? Look how cute they are!
16. This stainless steel steam BBQ Grill cleaning / cooking tool facilitates the cleaning of the oven.
17. The vertical egg cooker that turns eggs directly into omelettes ready to serve.
19. This oil pourer and stopper captivates you with its usefulness, but above all with its originality!
20. Did you know that there is a portable butter churn? We already smell the odor of sweets!
21. "I want fries" ... Here is the tool that simplifies your life.
22. Buy fresh herbs, grind them with this tool, and then use them (or freeze them to use them at a later date!).
23. We close this fantastic photo gallery with the most original juicer you or we have ever seen!